MATLAB Differential Equations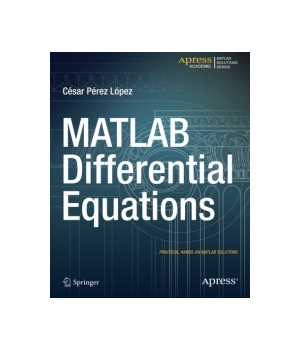 | | |
| --- | --- |
| Price | $44.99 - $59.21 |
| Rating | |
| Author | Cesar Perez Lopez |
| Publisher | Apress |
| Published | 2014 |
| Pages | 188 |
| Language | English |
| Format | Paper book / ebook (PDF) |
| ISBN-10 | 1484203119 |
| ISBN-13 | 9781484203118 |
EBook
Hardcover
Paperback
MATLAB Differential Equations introduces you to the
MATLAB
language with practical hands-on instructions and results, allowing you to quickly achieve your goals. In addition to giving an introduction to the MATLAB environment and MATLAB
programming
, this book provides all the material needed to work on differential equations using MATLAB. It includes techniques for solving ordinary and partial differential equations of various kinds, and systems of such equations, either symbolically or using numerical methods (Euler's method, Heun's method, the Taylor series method, the Runge-Kutta method,...). It also describes how to implement mathematical tools such as the Laplace transform, orthogonal polynomials, and special functions (Airy and Bessel functions), and find solutions of finite difference equations.

1
5
2
Similar Books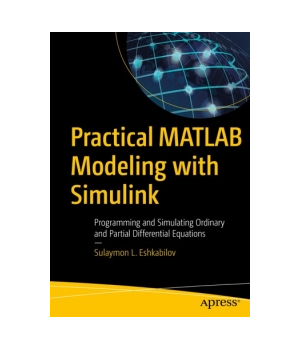 Practical MATLAB Modeling with Simulink 
by Sulaymon L. Eshkabilov
Employ the essential and hands-on tools and functions of MATLAB's ordinary differential equation (ODE) and partial differential equation (PDE) packages, which are explained and demonstrated via interactive examples and case studies. This book contains dozens of simulations and solved problems via m-files/scripts and Simulink models w...
Price: $31.65  |  Publisher: Apress  |  Release: 2020

Numerical Methods for Ordinary Differential Equations 
by Kees Vuik, Fred Vermolen, Martin van Gijzen
In this book we discuss several numerical methods for solving ordinary differential equations. We emphasize the aspects that play an important role in practical problems. We con?ne ourselves to ordinary differential equations with the exception of the last chapter in which we discuss the heat equation, a parabolic partial differential equ...
Free ebook  |  Publisher: Self-publishing  |  Release: 2023

by Cesar Perez Lopez
MATLAB Numerical Calculations focuses on MATLAB capabilities to give you numerical solutions to problems you are likely to encounter in your professional or scholastic life. It introduces you to the MATLAB language with practical hands-on instructions and results, allowing you to quickly achieve your goals. Starting with a look at basic M...
Price: $44.30  |  Publisher: Apress  |  Release: 2014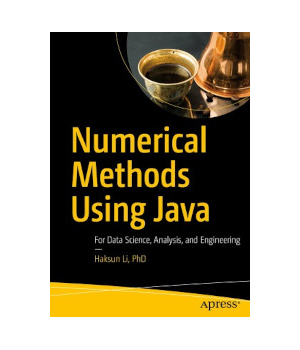 by Haksun Li, PhD
Implement numerical algorithms in Java using the NM Dev, an object-oriented and high-performance programming library for mathematics.You'll see how it can help you easily create a solution for your complex engineering problem by quickly putting together classes.Numerical Methods Using Java covers a wide range of topics, including cha...
Price: $41.79  |  Publisher: Apress  |  Release: 2022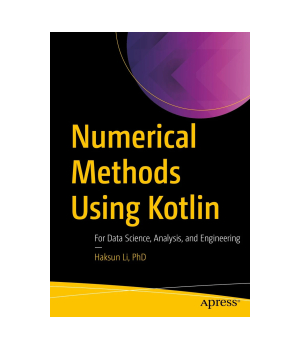 Numerical Methods Using Kotlin 
by Haksun Li, PhD
This in-depth guide covers a wide range of topics, including chapters on linear algebra, root finding, curve fitting, differentiation and integration, solving differential equations, random numbers and simulation, a whole suite of unconstrained and constrained optimization algorithms, statistics, regression and time series analysis. The m...
Price: $47.99  |  Publisher: Apress  |  Release: 2023

Programming for Computations - MATLAB/Octave 





by Svein Linge, Hans Petter Langtangen
This book presents computer programming as a key method for solving mathematical problems. There are two versions of the book, one for MATLAB and one for Python. The book was inspired by the Springer book TCSE 6: A Primer on Scientific Programming with Python (by Langtangen), but the style is more accessible and concise, in keeping with t...
Price: $50.02  |  Free ebook  |  Publisher: Springer  |  Release: 2016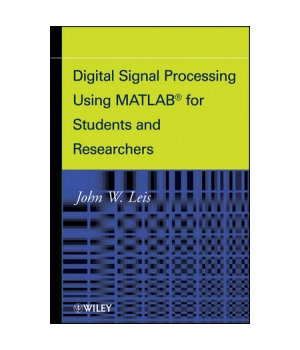 Digital Signal Processing Using MATLAB for Students and Researchers 





by John W. Leis
With its active, hands-on learning approach, this text enables readers to master the underlying principles of digital signal processing and its many applications in industries such as digital television, mobile and broadband communications, and medical/scientific devices. Carefully developed MATLAB examples throughout the text illustrate ...
Price: $92.99  |  Publisher: Wiley  |  Release: 2011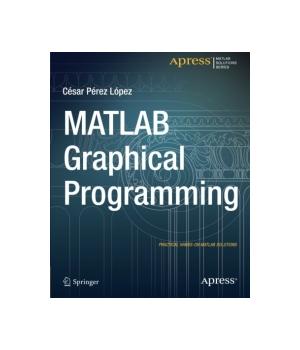 by Cesar Perez Lopez
MATLAB enables you to work with its graphics capabilities in almost all areas of the experimental sciences and engineering. The commands that MATLAB implements in job related graphics are quite useful and are very efficient.MATLAB has functions for working with two-dimensional and three-dimensional graphics, statistical graphs, curves and...
Price: $39.99  |  Publisher: Apress  |  Release: 2014