Practical Free Alternatives to Commercial Software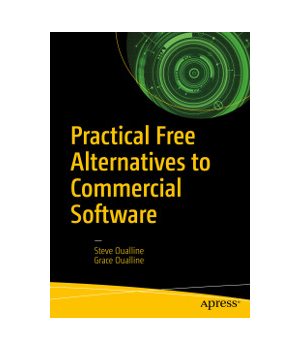 | | |
| --- | --- |
| Price | $30.96 - $33.26 |
| Rating | |
| Authors | Steve Oualline, Grace Oualline |
| Publisher | Apress |
| Published | 2018 |
| Pages | 425 |
| Language | English |
| Format | Paper book / ebook (PDF) |
| ISBN-10 | 1484230744 |
| ISBN-13 | 9781484230749 |
EBook
Hardcover
Paperback
Get all the things done you're used to doing with pricey
software
at a fraction of the cost. There are hundreds of free programs out there that work just as well as the commercial programs people pay hundreds of dollars for. This book tells you how to find and use the most popular and useful of these.
The Open Source movement is a system where programmers can share code and collectively improve programs. As a result they can produce programs that are just as good, if not better than their commercial alternatives. For example, LibreOffice comes with a
database
, Microsoft Office does not.
This book shows you where to get and how to use the best Open Source programs giving you not only
access
to high quality software, but saving you money as well. Add Practical Free Alternatives to Commercial Software to your library today.
Use the free spreadsheet program Libreoffice-calc to balance your checkbook, do an expense account, and other tasks; Perform presentations with Libreoffice-impress instead of Powerpoint; Photo edit with The
Gimp
, a high powered image editor; Edit videos with Openshot; Create video DVDs with DVDStyler.

3
5
2
Similar Books

Pro Freeware and Open Source Solutions for Business 





by Phillip Whitt
Pro Freeware and Open Source Solutions for Business is a practical guide for the small business owner seeking viable alternative to expensive commercial software packages and subscriptions. This reference guide provides an overview of many popular and powerful free alternatives to proprietary software. Not only can small business owners b...
Price: $25.09  |  Publisher: Apress  |  Release: 2015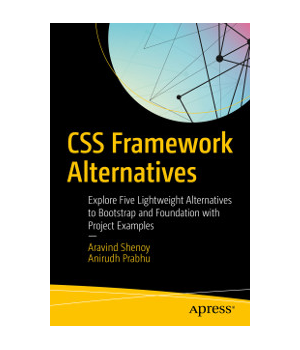 by Aravind Shenoy, Anirudh Prabhu
Learn how to use lightweight CSS framework alternatives to build intuitive websites. This book presents five project examples that use Skeleton, Miligram, UI Kit, Material Design Lite and Susy. This no-nonsense introduction will help you understand the concept of designing interactive websites using these frameworks with ease. Each framew...
Price: $22.11  |  Publisher: Apress  |  Release: 2018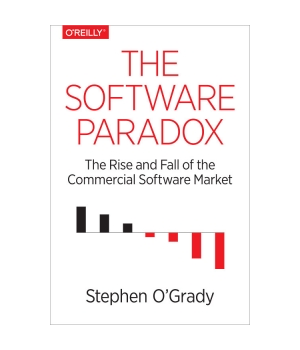 by Stephen O'Grady
Software is more important than ever today and yet its commercial value is steadily declining. Microsoft, for instance, has seen its gross margins decrease for a decade, while startups and corporations alike are distributing free software that would have been worth millions a few years ago.Welcome to the software paradox. In this O'R...
Price: $12.99  |  Publisher: O'Reilly Media  |  Release: 2015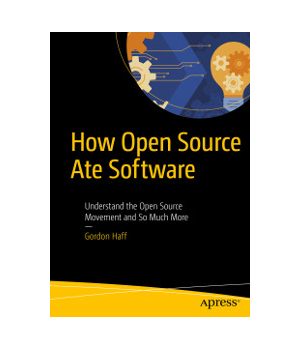 by Gordon Haff
Learn how free software became open source and how you can sell open source software. This book provides a historical context of how open source has thoroughly transformed how we write software, how we cooperate, how we communicate, how we organize, and, ultimately, how we think about business values.You'll look at project and commun...
Price: $31.80  |  Publisher: Apress  |  Release: 2018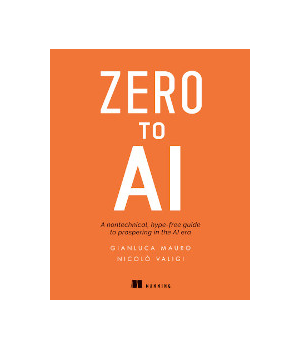 by Nicolo Valigi, Gianluca Mauro
How can artificial intelligence transform your business? In Zero to AI, you'll explore a variety of practical AI applications you can use to improve customer experiences, optimize marketing, help you cut costs, and more. In this engaging guide written for business leaders and technology pros alike, authors and AI experts Nicolò Vali...
Price: $39.99  |  Publisher: Manning  |  Release: 2020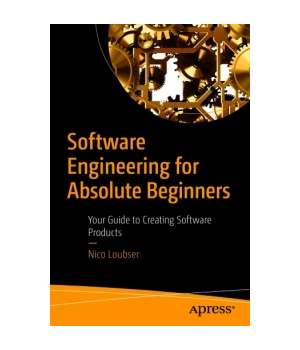 Software Engineering for Absolute Beginners 





by Nico Loubser
Start programming from scratch, no experience required. This beginners' guide to software engineering starts with a discussion of the different editors used to create software and covers setting up a Docker environment. Next, you will learn about repositories and version control along with its uses. Now that you are ready to program,...
Price: $33.47  |  Publisher: Apress  |  Release: 2021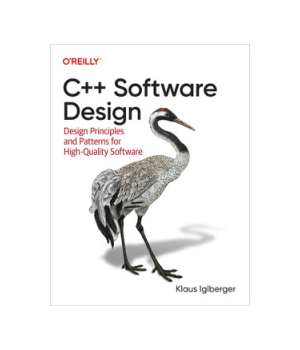 by Klaus Iglberger
Good software design is essential for the success of your project, but designing software is hard to do. You need to have a deep understanding of the consequences of design decisions and a good overview of available design alternatives. With this book, experienced C++ developers will get a thorough, practical, and unparalleled overview of...
Price: $47.03  |  Publisher: O'Reilly Media  |  Release: 2022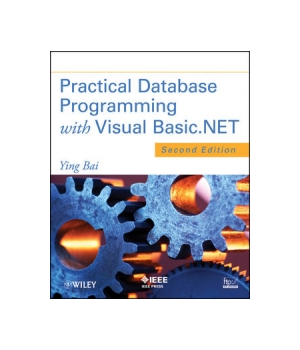 Practical Database Programming with Visual Basic.NET, 2nd Edition 





by Ying Bai
Visual Basic.NET (VB.NET) is an object-oriented computer programming language that can be viewed as an evolution of the classic Visual Basic (VB), which is implemented on the .NET Framework. Microsoft currently supplies two major implementations of Visual Basic: Microsoft Visual Studio (which is commercial software) and Microsoft Visual S...
Price: $59.45  |  Publisher: Wiley  |  Release: 2012