Data Professionals at Work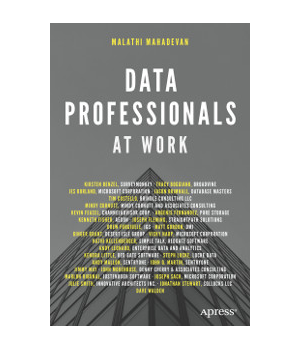 | | |
| --- | --- |
| Price | $27.05 - $32.99 |
| Rating | |
| Author | Mala Mahadevan |
| Publisher | Apress |
| Published | 2018 |
| Pages | 356 |
| Language | English |
| Format | Paper book / ebook (PDF) |
| ISBN-10 | 1484239660 |
| ISBN-13 | 9781484239667 |
EBook
Hardcover
Paperback
Enjoy reading interviews with more than two dozen data professionals to see a picture of what it's like to work in the industry managing and analyzing data, helping you to know what it takes to move from your current expertise into one of the fastest growing areas of technology today. Data is the hottest
word
of the century, and data professionals are in high demand. You may already be a data professional such as a
database
administrator or
business
intelligence analyst. Or you may be one of the many people who want to work as a data professional, and are curious how to get there. Either way, this collection helps you understand how data professionals work, what makes them successful, and what they do to keep up.
You'll find interviews in this book with database administrators, database programmers, data architects, business intelligence professionals, and
analytics
professionals. Interviewees work across industry sectors ranging from healthcare and banking to finance and transportation and beyond. Each chapter illuminates a successful professional at the top of their game, who shares what helped them get to the top, and what skills and attitudes combine to make them successful in their respective fields.
Interviewees in the book include: Mindy Curnutt, Julie Smith, Kenneth Fisher, Andy Leonard, Jes Borland, Kevin Feasel, Ginger Grant, Vicky Harp, Kendra Little, Jason Brimhall, Tim Costello, Andy Mallon, Steph Locke, Jonathan Stewart, Joseph Sack, John Q. Martin, John Morehouse, Kathi Kellenberger, Argenis Fernandez, Kirsten Benzel, Tracy Boggiano, Dave Walden, Matt Gordon, Jimmy May, Drew Furgiuele, Marlon Ribunal, and Joseph Fleming. All of them have been successful in their careers, and share their perspectives on working and succeeding in the field as data and database professionals.
Stand out as an outstanding professional in your area of data work by developing the right set of skills and attitudes that lead to success; Avoid common mistakes and pitfalls, and recover from operational failures and bad technology decisions; Understand current trends and best practices, and stay out in front as the field evolves; Break into working with data through database
administration
, business intelligence, or any of the other career paths represented in this book; Manage stress and develop a healthy work-life balance no matter which career path you decide upon; Choose a suitable path for yourself from among the different career paths in working with data.

4
5
12
Similar Books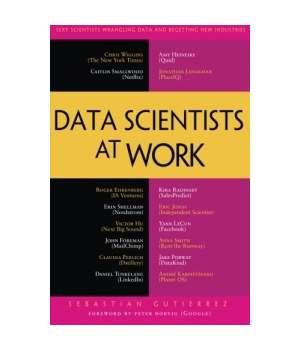 by Sebastian Gutierrez
Data Scientists at Work is a collection of interviews with sixteen of the world's most influential and innovative data scientists from across the spectrum of this hot new profession. "Data scientist is the sexiest job in the 21st century," according to the Harvard Business Review. By 2018, the United States will exp...
Price: $37.99  |  Publisher: Apress  |  Release: 2014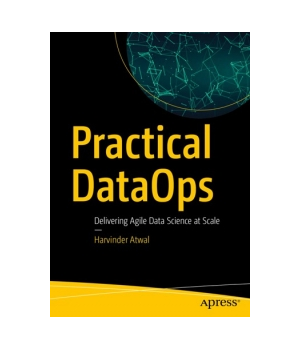 by Harvinder Atwal
Gain a practical introduction to DataOps, a new discipline for delivering data science at scale inspired by practices at companies such as Facebook, Uber, LinkedIn, Twitter, and eBay. Organizations need more than the latest AI algorithms, hottest tools, and best people to turn data into insight-driven action and useful analytical data pro...
Price: $32.99  |  Publisher: Apress  |  Release: 2020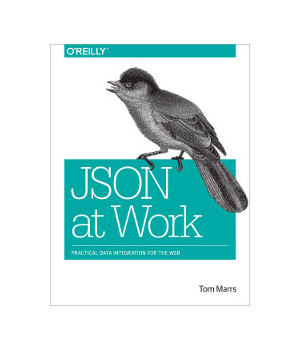 by Tom Marrs
JSON is becoming the backbone for meaningful data interchange over the internet. This format is now supported by an entire ecosystem of standards, tools, and technologies for building truly elegant, useful, and efficient applications. With this hands-on guide, author and architect Tom Marrs shows you how to build enterprise-class applicat...
Price: $40.49  |  Publisher: O'Reilly Media  |  Release: 2017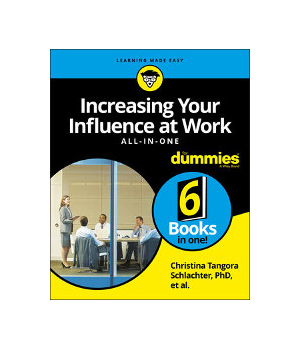 Increasing Your Influence at Work All-In-One For Dummies 





by Christina Tangora Schlachter
Influence is a timeless topic for business leaders and others in positions of power, but the world has evolved to the point where everyone needs these skills. No matter your job, role, rank, or function, if you want to get things done you need to know how to influence up, down, across, and outside the organization.Increasing Your Influenc...
Price: $16.89  |  Publisher: Wiley  |  Release: 2018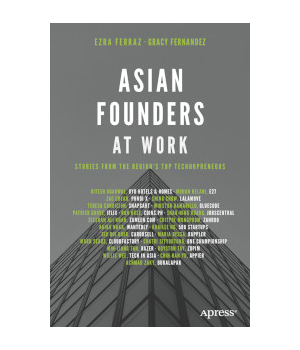 by Ezra Ferraz, Gracy Fernandez
What does it take to successfully launch and scale a startup in Asia? While much of modern business literature covers Silicon Valley and its founders, building a company in Asia - a world center of technology and innovation - is a vastly different journey, and not nearly as widely covered. This book aims to change that.Asian Founders at W...
Price: $26.99  |  Publisher: Apress  |  Release: 2020

Practical Python Data Wrangling and Data Quality 
by Susan E. McGregor
The world around us is full of data that holds unique insights and valuable stories, and this book will help you uncover them. Whether you already work with data or want to learn more about its possibilities, the examples and techniques in this practical book will help you more easily clean, evaluate, and analyze data so that you can gene...
Price: $49.58  |  Publisher: O'Reilly Media  |  Release: 2021

by Thomas Pettit, Scott Cosentino
Do you want to learn how to create and maintain databases effectively? Are you looking for simple answers to basic MySQL questions as well as straightforward examples that you can use at work? If so, this workshop is the right choice for you.Designed to build your confidence through hands-on practice, this book uses a simple approach that...
Price: $51.99  |  Publisher: Packt Publishing  |  Release: 2022

by Nora Mulvaney, Audrey Wubbenhorst, Amtoj Kaur
A short course for students to increase their proficiency in analyzing and interpreting data visualizations. By completing this short course students will be able to explain the importance of data literacy, identify data visualization issues in order to improve their own skills in data story-telling. The intended outcome of this course is...
Free ebook  |  Publisher: Self-publishing  |  Release: 2022