Practical Oracle Cloud Infrastructure
Infrastructure as a Service, Autonomous Database, Managed Kubernetes, and Serverless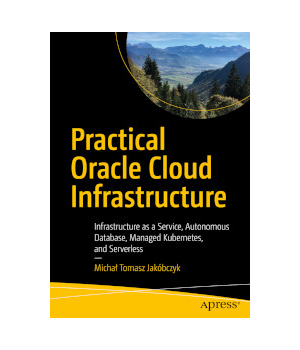 | | |
| --- | --- |
| Price | $25.68 - $42.02 |
| Rating | |
| Author | Michał Jakobczyk |
| Publisher | Apress |
| Published | 2020 |
| Pages | 566 |
| Language | English |
| Format | Paper book / ebook (PDF) |
| ISBN-10 | 1484255054 |
| ISBN-13 | 9781484255056 |
EBook
Hardcover
Paperback
Use this fast-paced and comprehensive guide to build cloud-based solutions on
Oracle
Cloud Infrastructure. You will understand
cloud
infrastructure, and learn how to launch new applications and move existing applications to Oracle Cloud. Emerging trends in
software
architecture are covered such as autonomous platforms, infrastructure as code, containerized applications, cloud-based container orchestration with managed
Kubernetes
, and running serverless workloads using open-source tools. Practical examples are provided.
This book teaches you how to self-provision the cloud resources you require to run and scale your custom cloud-based applications using a convenient web console and programmable APIs, and you will learn how to manage your infrastructure as code with Terraform. You will be able to plan,
design
, implement, deploy, run, and monitor your production-grade and fault-tolerant cloud software solutions in Oracle's data centers across the world, paying only for the resources you actually use.
Oracle Cloud Infrastructure is part of Oracle's new generation cloud that delivers a complete and well-integrated set of Infrastructure as a Service (IaaS) capabilities (compute, storage, networking), edge services (DNS, web application firewall), and Platform as a Service (PaaS) capabilities (such as Oracle Autonomous
Database
which supports both transactional and analytical workloads, the certified and fully managed Oracle Kubernetes Engine, and a serverless platform based on an open-source Fn Project).
Oracle Autonomous Database which supports both transactional and analytical workloads), and Oracle's certified and managed Container Engine for Kubernetes.
- Build software solutions on Oracle Cloud
- Automate cloud infrastructure with CLI and Terraform
- Follow best practices for architecting on Oracle Cloud
- Employ Oracle Autonomous Database to obtain valuable data insights
- Run containerized applications on Oracle's Container Engine for Kubernetes
- Understand the emerging Cloud Native ecosystem

Similar Books

Multi-Cloud Strategy for Cloud Architects, 2nd Edition 





by Jeroen Mulder
Are you ready to unlock the full potential of your enterprise with the transformative power of multi-cloud adoption? As a cloud architect, you understand the challenges of navigating the vast array of cloud services and moving data and applications to public clouds. But with 'Multi-Cloud Strategy for Cloud Architects, Second Edition&...
Price: $43.99  |  Publisher: Packt Publishing  |  Release: 2023

Practical Oracle Database Appliance 





by Bobby Curtis, Fuad Arshad, Erik Benner, Maris Elsins, Matt Gallagher, Pete Sharman, Yury Velikanov
Practical Oracle Database Appliance is a hands-on book taking you through the components and implementation of the Oracle Database Appliance. Learn about architecture, installation, configuration, and reconfiguration. Install and configure the Oracle Database Appliance with confidence. Make the right choices between the various configurat...
Price: $49.99  |  Publisher: Apress  |  Release: 2014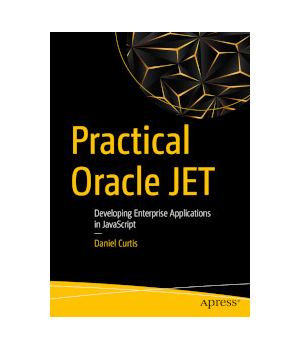 by Daniel Curtis
Learn how to use Oracle's JavaScript Extension Toolkit (JET) as a solution to the all too common problem of internal back office and intranet applications that are typically ugly, clunky, and cumbersome to use. JET simultaneously provides you with a JavaScript toolkit that is cutting-edge while being stable enough for enterprise deve...
Price: $26.33  |  Publisher: Apress  |  Release: 2019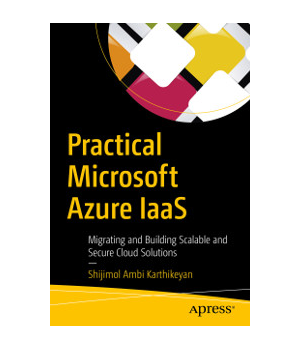 Practical Microsoft Azure IaaS 





by Shijimol Ambi Karthikeyan
Adopt Azure IaaS and migrate your on-premise infrastructure partially or fully to Azure. This book provides practical solutions by following Microsoft's design and best practice guidelines for building highly available, scalable, and secure solution stacks using Microsoft Azure IaaS.The author starts by giving an overview of Azure Ia...
Price: $28.52  |  Publisher: Apress  |  Release: 2018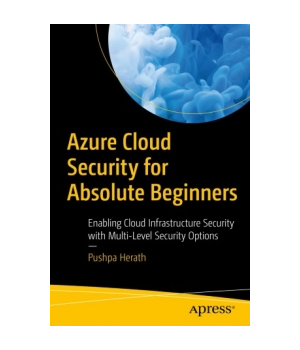 Azure Cloud Security for Absolute Beginners 
by Pushpa Herath
Implement cloud security with Azure security tools, configurations and policies that address the needs of businesses and governments alike. This book introduces you to the most important security solutions available in Azure and provides you with step-by-step guidance to effectively set up security and deploy an application on top of Azur...
Price: $42.81  |  Publisher: Apress  |  Release: 2022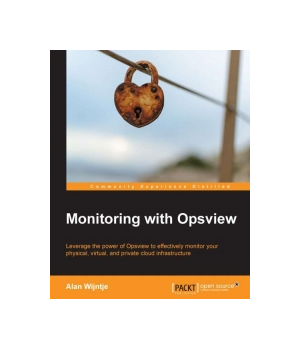 by Alan Wijntje
Monitoring increasingly complex IT environments can pose quite a challenge. Virtualization and cloud-based applications are finding their way into many IT estates over the world. Keeping a watchful eye out for your infrastructure is now more important than ever, and Opsview allows you to do just that.Monitoring with Opsview is a practical...
Price: $17.99  |  Publisher: Packt Publishing  |  Release: 2013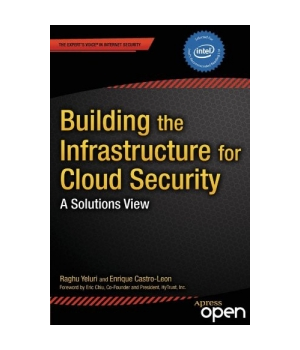 Building the Infrastructure for Cloud Security 





by Raghuram Yeluri, Enrique Castro-Leon
For cloud users and providers alike, security is an everyday concern, yet there are very few books covering cloud security as a main subject. This book will help address this information gap from an Information Technology solution and usage-centric view of cloud infrastructure security. The book highlights the fundamental technology compo...
Price: $9.97  |  Free ebook  |  Publisher: Apress  |  Release: 2014

by Kim Berg Hansen
Write powerful queries using as much of the feature-rich Oracle SQL language as possible, progressing beyond the simple queries of basic SQL as standardized in SQL-92.Both standard SQL and Oracle's own extensions to the language have progressed far over the decades in terms of how much you can work with your data in a single, albeit ...
Price: $32.87  |  Publisher: Apress  |  Release: 2020