Network Programming with Go Language, 2nd Edition
Essential Skills for Programming, Using and Securing Networks with Open Source Google Golang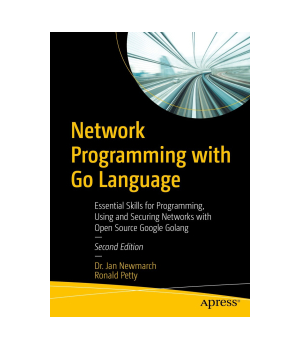 | | |
| --- | --- |
| Price | $49.99 |
| Rating | |
| Authors | Jan Newmarch, Ronald Petty |
| Publisher | Apress |
| Published | 2022 |
| Pages | 377 |
| Language | English |
| Format | Paper book / ebook (PDF) |
| ISBN-10 | 1484280946 |
| ISBN-13 | 9781484280942 |
EBook
Hardcover
Paperback
Dive into key topics in
network
architecture implemented with the Google-backed open source Go
programming
language. Networking topics such as data serialization, application level protocols, character sets and encodings are discussed and demonstrated in Go. This book has been updated to the Go version 1.18 which includes modules, generics, and fuzzing along with updated and additional examples.
Beyond the fundamentals, Network Programming with Go, Second Edition covers key networking and
security
issues such as HTTP protocol changes, validation and templates, remote procedure call (RPC) and REST comparison, and more. Additionally, authors Ronald Petty and Jan Newmarch guide you in building and connecting to a complete web
server
based on Go. Along the way, use of a Go web toolkit (Gorilla) will be employed.
This book can serve as both an essential learning guide and reference on networking concepts and implementation in Go. Free source code is available on Github for this book under Creative Commons open source license.

Similar Books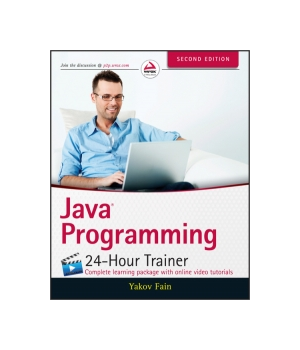 Java Programming 24-Hour Trainer, 2nd Edition 





by Yakov Fain
Java Programming 24-Hour Trainer, 2nd Edition is your complete beginner's guide to the Java programming language, with easy-to-follow lessons and supplemental exercises that help you get up and running quickly. Step-by-step instruction walks you through the basics of object-oriented programming, syntax, interfaces, and more, before b...
Price: $32.13  |  Publisher: Wrox  |  Release: 2015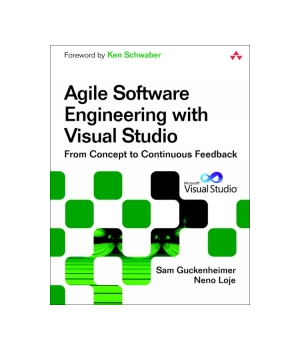 Agile Software Engineering with Visual Studio, 2nd Edition 





by Sam Guckenheimer, Neno Loje
Using agile methods and the tools of Visual Studio 2010, development teams can deliver higher-value software faster, systematically eliminate waste, and increase transparency throughout the entire development lifecycle. Now, Microsoft Visual Studio product owner Sam Guckenheimer and leading Visual Studio implementation consultant Neno Loj...
Price: $4.15  |  Publisher: Addison-Wesley  |  Release: 2011

Professional Ajax, 2nd Edition 
by Nicholas C. Zakas, Jeremy McPeak, Joe Fawcett
With Professional Ajax, 2nd Edition, as your guide, you'll discover how to break free of the "click and wait" standard and defy all the traditional rules of what can happen on the web. This book arms you with a developer-level understanding of Ajax techniques, patterns, and use cases so that you can create an unprec...
Publisher: Wrox  |  Release: 2007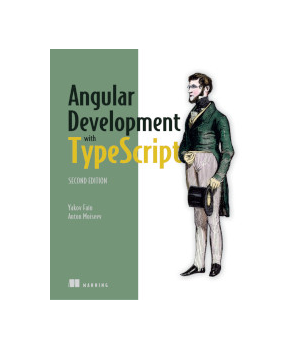 Angular Development with Typescript, 2nd Edition 





by Yakov Fain, Anton Moiseev
Angular Development with TypeScript, 2nd Edition is an intermediate-level tutorial that introduces Angular and TypeScript to developers comfortable with building web applications using other frameworks and tools.Whether you're building lightweight web clients or full-featured SPAs, Angular is a clear choice. The Angular framework is ...
Price: $39.99  |  Publisher: Manning  |  Release: 2018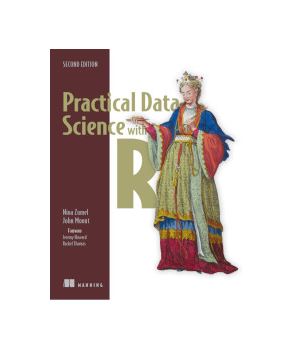 Practical Data Science with R, 2nd Edition 





by Nina Zumel, John Mount
Practical Data Science with R, Second Edition takes a practice-oriented approach to explaining basic principles in the ever expanding field of data science. You'll jump right to real-world use cases as you apply the R programming language and statistical analysis techniques to carefully explained examples based in marketing, business...
Price: $39.99  |  Publisher: Manning  |  Release: 2019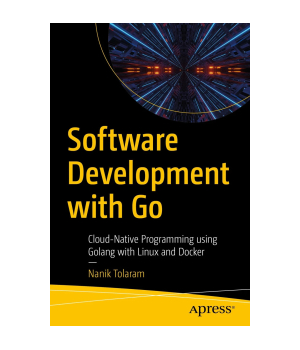 by Nanik Tolaram
Gain insights into the different challenges that can be solved using Go, with a focus on containers, Linux, security, networking, user interfaces and other relevant cloud based topics. This book reviews the necessary tools to create container-based cloud solutions with Go, a programming language that was born out of the need to address sc...
Price: $26.49  |  Publisher: Apress  |  Release: 2023

Twisted Network Programming Essentials, 2nd Edition 





by Jessica McKellar, Abe Fettig
Get started with Twisted, the event-driven networking framework written in Python. With this introductory guide, you'll learn the key concepts and design patterns to build event-driven client and server applications for many popular networking protocols. You'll also learn the tools to build new protocols using Twisted's pri...
Price: $13.15  |  Publisher: O'Reilly Media  |  Release: 2013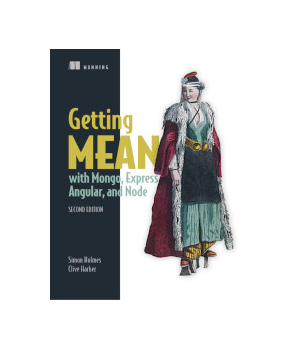 Getting MEAN with Mongo, Express, Angular, and Node, 2nd Edition 





by Simon Holmes, Clive Harber
Getting MEAN, Second Edition teaches you how to develop full-stack web applications using the MEAN stack. This edition was completely revised and updated to cover MongoDB 4, Express 4, Angular 7, Node 11, and the latest mainstream release of JavaScript ES2015.Juggling languages mid-application can radically slow down a full-stack web proj...
Price: $38.99  |  Publisher: Manning  |  Release: 2019