Sound and Music for Games
The Basics of Digital Audio for Video Games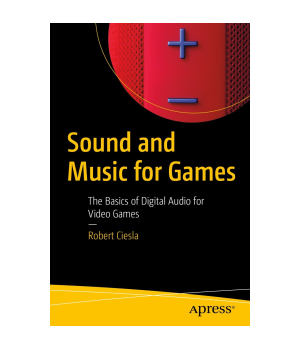 | | |
| --- | --- |
| Price | $30.96 - $37.59 |
| Rating | |
| Author | Robert Ciesla |
| Publisher | Apress |
| Published | 2022 |
| Pages | 274 |
| Language | English |
| Format | Paper book / ebook (PDF) |
| ISBN-10 | 148428660X |
| ISBN-13 | 9781484286609 |
EBook
Hardcover
Paperback
Grasp the fundamentals of digital
audio
work in the context of video
games
, including the basics of middleware such as Fmod and Wwise. We will review
software
such as Apple's Logic and Garageband, Paul Davis's Ardour, and many other popular digital audio workstations.
We will start with an introduction to the
basic
terminology of digital audio work while also getting acquainted with current generation audio hardware. We will then discuss the basics of the venerable Musical Instrument Digital Interface (MIDI) and how it relates to music composition as well as the tools and techniques for writing tracker music/chiptunes. The book also covers plug-in software, soundproofing at home, and voice work.
The book takes a practical approach while tackling both hardware and software components used in cutting edge audio engineering, composition, and audio monitoring.

Similar Books

by Boris Smus
Go beyond HTML5's Audio tag and boost the audio capabilities of your web application with the Web Audio API. Packed with lots of code examples, crisp descriptions, and useful illustrations, this concise guide shows you how to use this JavaScript API to make the sounds and music of your games and interactive applications come alive.Yo...
Price: $8.84  |  Publisher: O'Reilly Media  |  Release: 2013

by Chad Carter
Microsoft XNA Unleashed provides comprehensive coverage and solid instruction on how to leverage the XNA Framework to create high quality games for Windows and the Xbox 360. The author shows you how to take full advantage of the many features the XNA Framework provides; you will learn the intricacies of important tasks such as adding soun...
Price: $10.00  |  Publisher: SAMS Publishing  |  Release: 2007

Programming for Musicians and Digital Artists 





by Ajay Kapur, Perry Cook, Spencer Salazar, Ge Wang
Programming for Musicians and Digital Artists: Creating Music with ChucK offers a complete introduction to programming in the open source music language ChucK. In it, you'll learn the basics of digital sound creation and manipulation while you discover the ChucK language. As you move example-by-example through this easy-to-follow boo...
Price: $25.55  |  Publisher: Manning  |  Release: 2015

Design and Prototyping for Drupal 





by Dani Nordin
Itching to build interesting projects with Drupal, but confused by the way it handles design challenges? This concise guide helps small teams and solo website designers understand how Drupal works by demonstrating the ways it outputs content. You'll learn how to manage Drupal's output, design around it, and then turn your design...
Price: $12.99  |  Publisher: O'Reilly Media  |  Release: 2011

Excel Dashboards and Reports For Dummies, 2nd Edition 





by Michael Alexander
No matter what business you're in, reports have become a staple of the workplace, but what good is a report if no reads it, or even worse, understands it? This all new edition of Excel Dashboards & Reports For Dummies is here to help you make meaning of all your data and turn it into clear and actionable visualizations. Fully...
Price: $7.12  |  Publisher: Wiley  |  Release: 2014

Learn HTML5 and JavaScript for iOS 





by Scott Preston
You have a great idea for a simple mobile web app. Or, you have a great idea for a complicated mobile web app. Either way, Learn HTML5 and JavaScript for iOS will help you build, fine-tune, and publish your app for iPhone, iPad, or iPod touch. Scott Preston will walk you through building a mobile web app from scratch using real-world exam...
Price: $27.76  |  Publisher: Apress  |  Release: 2012

Programming 3D Applications with HTML5 and WebGL 





by Tony Parisi
Create high-performance, visually stunning 3D applications for the Web, using HTML5 and related technologies such as CSS3 and WebGL - the emerging web graphics standard. With this book, you'll learn how to use the tools, frameworks, and libraries for building 3D models and animations, mind-blowing visual effects, and advanced user in...
Price: $29.90  |  Publisher: O'Reilly Media  |  Release: 2014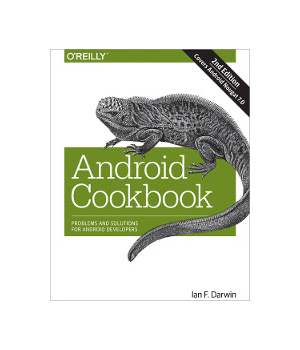 by Ian Darwin
Jump in and build working Android apps with the help of more than 230 tested recipes. The second edition of this acclaimed cookbook includes recipes for working with user interfaces, multitouch gestures, location awareness, web services, and specific device features such as the phone, camera, and accelerometer. You also get useful info on...
Price: $50.95  |  Publisher: O'Reilly Media  |  Release: 2017