Firewalls Don't Stop Dragons, 5th Edition
A Step-by-Step Guide to Computer Security and Privacy for Non-Techies
| | |
| --- | --- |
| Price | $24.32 - $27.36 |
| Rating | |
| Author | Carey Parker |
| Publisher | Apress |
| Published | 2023 |
| Pages | 591 |
| Language | English |
| Format | Paper book / ebook (PDF) |
| ISBN-10 | 1484290356 |
| ISBN-13 | 9781484290354 |
EBook
Hardcover
Paperback

Rely on this practical, comprehensive guide to significantly improve your cyber safety and data privacy. This book was written expressly for regular, everyday people - though even technically savvy readers will find many useful tips here. This book contains everything you need to protect yourself-step by step, without judgment, and with as little jargon as possible.

Protecting your digital domain is much like defending a medieval castle. Wide moats, towering walls and trained guards provide defense in depth, safeguarding the people and property within against the most common threats. But attempting to dragon-proof your castle would be counterproductive and costly. The goal of this book is to keep your devices and data safe from the most likely and impactful hazards - not a targeted attack by the NSA. Like wearing seat belts and sunscreen in the real world, there are dozens of simple, effective precautions we need to take in the virtual world.

Author Carey Parker has structured this book to give you maximum benefit with minimum effort. If you just want to know what you need to do, each chapter includes a detailed checklist of expert tips. But the book also explains why you need to do these things, using entertaining analogies and straightforward explanations.

5
5
42
Similar Books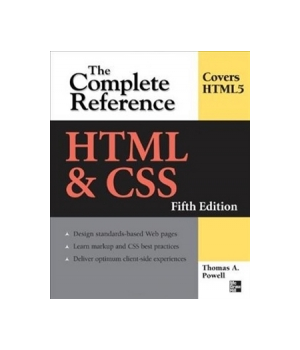 HTML & CSS: The Complete Reference, 5th Edition 





by Thomas Powell
HTML & CSS: The Complete Reference, 5th Edition contains full details on CSS 2.1 as well as every proprietary and emerging CSS3 property currently supported. Annotated examples of correct markup and style show you how to use all of these technologies to build impressive Web pages. Helpful appendixes cover the syntax of character e...
Price: $6.00  |  Publisher: McGraw-Hill  |  Release: 2010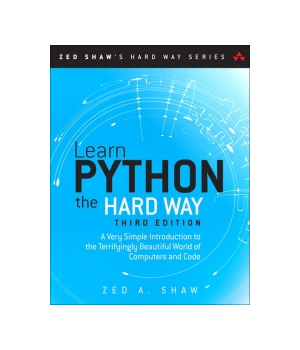 Learn Python the Hard Way, 3rd Edition 





by Zed A. Shaw
Zed Shaw has perfected the world's best system for learning Python. Follow it and you will succeed-just like the hundreds of thousands of beginners Zed has taught to date! You bring the discipline, commitment, and persistence; the author supplies everything else.In Learn Python the Hard Way, 3rd Edition, you'll learn Python by w...
Price: $29.95  |  Publisher: Addison-Wesley  |  Release: 2013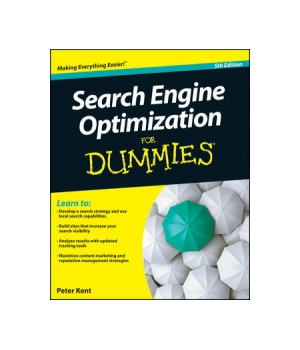 Search Engine Optimization For Dummies, 5th Edition 





by Peter Kent
Increase your online ranking with this beginner guide to SEO!Search engine optimization (SEO) is an integral part of getting a site to rank high in the various search engines in order to attract potential customers. With this new edition of a bestseller, you?ll learn the ins and outs and best practices of successful SEO in order to make y...
Price: $12.99  |  Publisher: Wiley  |  Release: 2012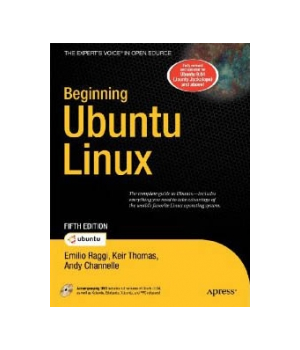 Beginning Ubuntu Linux, 5th Edition 





by Emilio Raggi, Keir Thomas, Andy Channelle, Trevor Parsons, Sander van Vugt
Ubuntu Linux is the fastest growing Linux - based operating system, and Beginning Ubuntu Linux, Fifth Edition teaches all of us - including those who have never used Linux - how to use it productively, whether you come from Windows or the Mac or the world of open source.Beginning Ubuntu Linux, Fifth Edition shows you how to take advantage...
Price: $9.69  |  Publisher: Apress  |  Release: 2010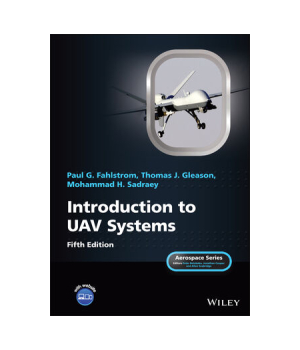 Introduction to UAV Systems, 5th Edition 
by Paul G. Fahlstrom, Thomas J. Gleason, Mohammad H. Sadraey
In the newly revised Fifth Edition of Introduction to UAV Systems, an expert team of aviators, engineers, and researchers delivers the fundamentals of UAV systems for both professionals and students in UAV courses. Suitable for students in Aerospace Engineering programs, as well as Flight and Aeronautics programs, this new edition now inc...
Price: $105.99  |  Publisher: Wiley  |  Release: 2022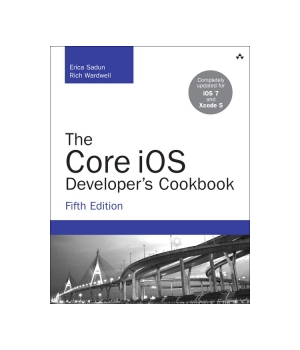 The Core iOS Developer's Cookbook, 5th Edition 





by Erica Sadun, Rich Wardwell
This book brings together reliable, proven solutions for the heart of day-to-day iOS 7 development. Renowned iOS programming expert Erica Sadun and top iOS developer Rich Wardwell cover all you need to create successful iOS 7 mobile apps with standard APIs and interface elements and take full advantage of iOS 7 graphics, touches, and vi...
Price: $4.12  |  Publisher: Addison-Wesley  |  Release: 2014

Tomcat: The Definitive Guide, 2nd Edition 





by Jason Brittain, Ian F. Darwin
It takes a book as versatile as its subject to cover Apache Tomcat. This book is a valuable reference for administrators and webmasters, a useful guide for programmers who want to use Tomcat as their web application server during development or in production, and an excellent introduction for anyone interested in Tomcat. The new edition o...
Price: $4.28  |  Publisher: O'Reilly Media  |  Release: 2007

Sams Teach Yourself Java 6 in 21 Days, 5th Edition 





by Rogers Cadenhead, Laura Lemay
In just 21 days, you can acquire the knowledge and skills necessary to develop three kinds of programs with Java: applications on your computer, servlets on a web server, and browser-launched Java Web Start applications.No previous programming experience required. By following the 21 carefully organized lessons in this book, anyone can le...
Price: $4.99  |  Publisher: SAMS Publishing  |  Release: 2007