Designing Delivery
Rethinking IT in the Digital Service Economy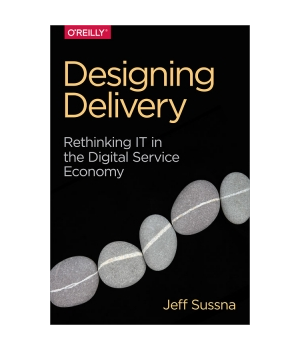 | | |
| --- | --- |
| Price | $32.71 - $33.38 |
| Rating | |
| Author | Jeff Sussna |
| Publisher | O'Reilly Media |
| Published | 2015 |
| Pages | 232 |
| Language | English |
| Format | Paper book / ebook (PDF) |
| ISBN-10 | 1491949880 |
| ISBN-13 | 9781491949887 |
EBook
Hardcover
Paperback
Now that we're moving from a product economy to a digital service economy,
software
is becoming critical for navigating our everyday lives. The quality of your service depends on how well it helps customers accomplish goals and satisfy needs. Service quality is not about designing capabilities, but about making - and keeping - promises to customers.
To help you improve customer satisfaction and create positive brand experiences, this pragmatic book introduces a transdisciplinary approach to digital service delivery. Designing a resilient service today requires a unified effort across front-office and back-office functions and technical and
business
perspectives. You'll learn how make IT a full partner in the ongoing conversations you have with your customers.

4
5
68
Similar Books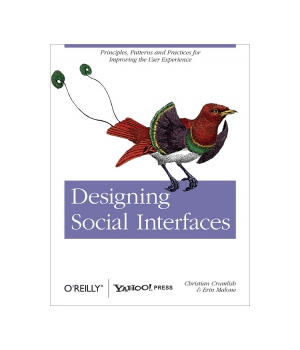 by Christian Crumlish, Erin Malone
From the creators of Yahoo!'s Design Pattern Library, Designing Social Interfaces provides you with more than 100 patterns, principles, and best practices, along with salient advice for many of the common challenges you'll face when starting a social website. Christian Crumlish and Erin Malone share hard-won insights into what w...
Price: $3.65  |  Publisher: O'Reilly Media  |  Release: 2009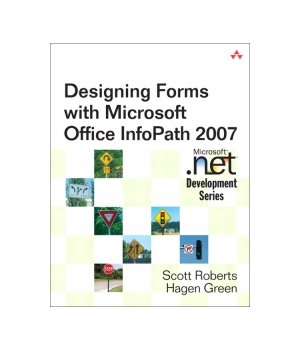 Designing Forms for Microsoft Office InfoPath and Forms Services 2007 





by Scott Roberts, Hagen Green
Microsoft Office InfoPath 2007 offers breakthrough tools for gathering, managing, and integrating business-critical information, and creating efficient forms-driven processes. Two longtime members of Microsoft's InfoPath product team have written the first comprehensive, hands-on guide to building successful XML-based solutions with ...
Price: $9.76  |  Publisher: Addison-Wesley  |  Release: 2007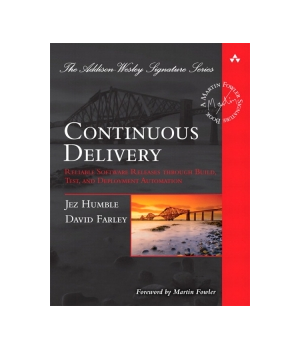 by Jez Humble, David Farley
Getting software released to users is often a painful, risky, and time-consuming process. This groundbreaking new book sets out the principles and technical practices that enable rapid, incremental delivery of high quality, valuable new functionality to users. Through automation of the build, deployment, and testing process, and improved ...
Price: $23.49  |  Publisher: Addison-Wesley  |  Release: 2010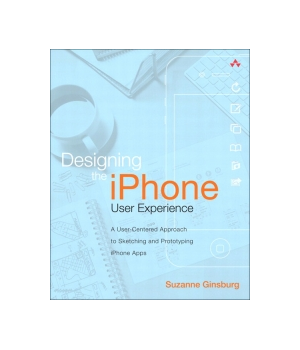 Designing the iPhone User Experience 





by Suzanne Ginsburg
Given the fiercely competitive state of the iPhone app landscape, it has become increasingly challenging for app designers and developers to differentiate their apps. The days are long gone when it was possible to crank out an app over the weekend and refine it after receiving a few not so flattering user reviews. Users now have choices -...
Price: $1.44  |  Publisher: Addison-Wesley  |  Release: 2010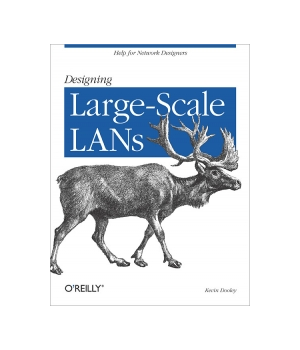 by Kevin Dooley
This unique book outlines the advantages of a top-down, vendor-neutral approach to network design. Everything from network reliability, network topologies, routing and switching, wireless, virtual LANs, firewalls and gateways to security, Internet protocols, bandwidth, and multicast services are covered from the perspective of an organiza...
Price: $3.49  |  Publisher: O'Reilly Media  |  Release: 2001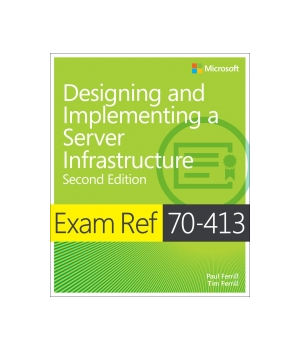 Exam Ref 70-413 Designing and Implementing a Server Infrastructure, 2nd Edition 





by Paul Ferrill, Tim Ferrill
Prepare for Microsoft Exam 70-413 - and help demonstrate your real-world mastery designing, and implementing Windows Server infrastructure in an enterprise environment. Designed for experienced IT professionals ready to advance their status, Exam Ref focuses on the critical-thinking and decision-making acumen needed for success at the MCS...
Price: $28.63  |  Publisher: Microsoft Press  |  Release: 2014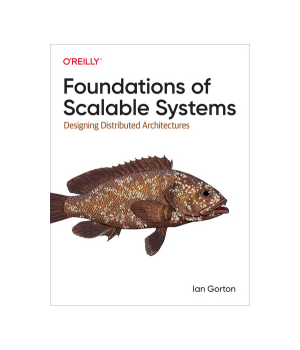 Foundations of Scalable Systems 





by Ian Gorton
In many systems, scalability becomes the primary driver as the user base grows. Attractive features and high utility breed success, which brings more requests to handle and more data to manage. But organizations reach a tipping point when design decisions that made sense under light loads suddenly become technical debt. This practical boo...
Price: $44.93  |  Publisher: O'Reilly Media  |  Release: 2022

Designing Machine Learning Systems 





by Chip Huyen
Machine learning systems are both complex and unique. Complex because they consist of many different components and involve many different stakeholders. Unique because they're data dependent, with data varying wildly from one use case to the next. In this book, you'll learn a holistic approach to designing ML systems that are re...
Price: $19.50  |  Publisher: O'Reilly Media  |  Release: 2022