End-to-End Network Security
Defense-in-Depth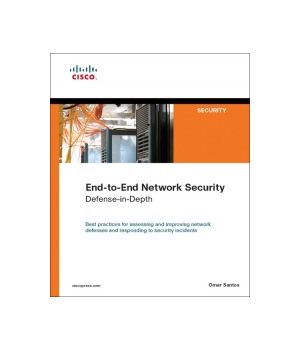 | | |
| --- | --- |
| Price | $8.91 - $47.99 |
| Rating | |
| Author | Omar Santos |
| Publisher | Cisco Press |
| Published | 2008 |
| Pages | 480 |
| Language | English |
| Format | Paper book / ebook (PDF) |
| ISBN-10 | 1587053322 |
| ISBN-13 | 9781587053320 |
EBook
Hardcover
Paperback
End-to-End Network Security is designed to counter the new generation of complex threats. Adopting this robust
security
strategy defends against highly sophisticated attacks that can occur at multiple locations in your network. The ultimate goal is to deploy a set of security capabilities that together create an intelligent, self-defending
network
that identifies attacks as they occur, generates alerts as appropriate, and then automatically responds.

4
5
10
Similar Books

by Sudheesh Narayanan
Security of Big Data is one of the biggest concerns for enterprises today. How do we protect the sensitive information in a Hadoop ecosystem? How can we integrate Hadoop security with existing enterprise security systems? What are the challenges in securing Hadoop and its ecosystem? These are the questions which need to be answered in ord...
Price: $17.99  |  Publisher: Packt Publishing  |  Release: 2013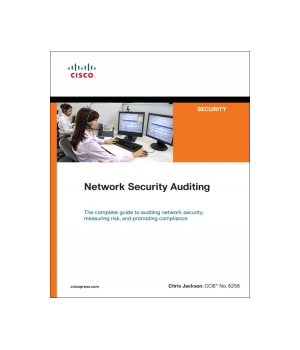 by Chris Jackson
This complete new guide to auditing network security is an indispensable resource for security, network, and IT professionals, and for the consultants and technology partners who serve them.Cisco network security expert Chris Jackson begins with a thorough overview of the auditing process, including coverage of the latest regulations, com...
Price: $54.99  |  Publisher: Cisco Press  |  Release: 2010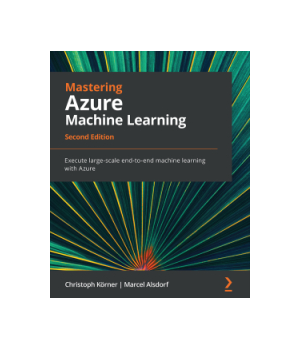 Mastering Azure Machine Learning, 2nd Edition 





by Christoph Korner, Marcel Alsdorf
Azure Machine Learning is a cloud service for accelerating and managing the machine learning (ML) project life cycle that ML professionals, data scientists, and engineers can use in their day-to-day workflows. This book covers the end-to-end ML process using Microsoft Azure Machine Learning, including data preparation, performing and logg...
Price: $41.99  |  Publisher: Packt Publishing  |  Release: 2022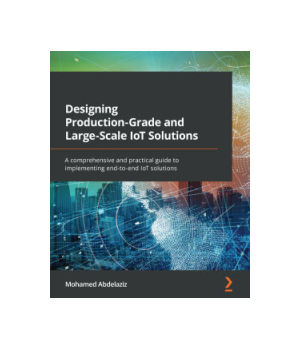 Designing Production-Grade and Large-Scale IoT Solutions 
by Mohamed Abdelaziz
With the rising demand for and recent enhancements in IoT, a developer with sound knowledge of IoT is the need of the hour. This book will help you design, build, and operate large-scale E2E IoT solutions to transform your business and products, increase revenue, and reduce operational costs.Starting with an overview of how IoT technologi...
Price: $44.99  |  Publisher: Packt Publishing  |  Release: 2022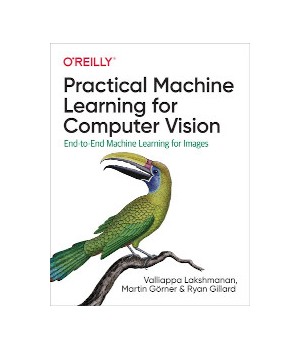 Practical Machine Learning for Computer Vision 





by Valliappa Lakshmanan, Martin Görner, Ryan Gillard
This practical book shows you how to employ machine learning models to extract information from images. ML engineers and data scientists will learn how to solve a variety of image problems including classification, object detection, autoencoders, image generation, counting, and captioning with proven ML techniques. This book provides a gr...
Price: $59.54  |  Publisher: O'Reilly Media  |  Release: 2021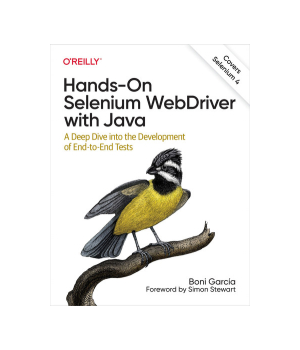 Hands-On Selenium WebDriver with Java 





by Boni Garcia
Get started with Selenium WebDriver, the open source library for automating tests to ensure your web application performs as expected. In this practical hands-on book, author Boni Garcia takes Java developers through Selenium's main features for automating web navigation, browser manipulation, web element interaction, and more, with ...
Price: $44.93  |  Publisher: O'Reilly Media  |  Release: 2022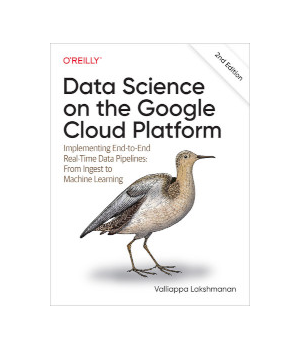 Data Science on the Google Cloud Platform, 2nd Edition 





by Valliappa Lakshmanan
Learn how easy it is to apply sophisticated statistical and machine learning methods to real-world problems when you build using Google Cloud Platform (GCP). This hands-on guide shows data engineers and data scientists how to implement an end-to-end data pipeline with cloud native tools on GCP.Throughout this updated second edition, you...
Price: $53.26  |  Publisher: O'Reilly Media  |  Release: 2022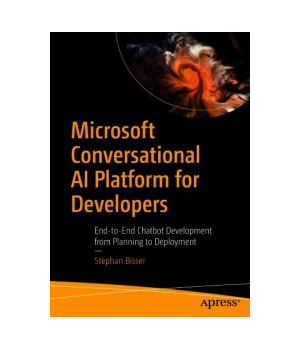 Microsoft Conversational AI Platform for Developers 





by Stephan Bisser
Build a chatbot using the Microsoft Conversational AI platform. This book will teach you, step by step, how to save time and money by including chatbots in your enterprise's strategy. You will learn how to be proficient at every phase of development, from collaboration on a chatbot in an end-to-end scenario, to the first mock-up phas...
Price: $37.49  |  Publisher: Apress  |  Release: 2021