Implementing Cisco Unified Communications Voice over IP and QoS (Cvoice), 4th Edition
Foundation Learning Guide: CCNP Voice (CVoice) 642-437
Bookstore
>
Books
>
Implementing Cisco Unified Communications Voice over IP and QoS (Cvoice), 4th Edition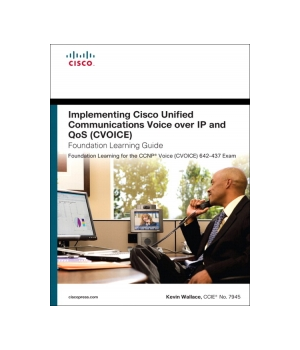 | | |
| --- | --- |
| Price | $15.40 - $52.99 |
| Rating | |
| Author | Kevin Wallace |
| Publisher | Cisco Press |
| Published | 2011 |
| Pages | 736 |
| Language | English |
| Format | Paper book / ebook (PDF) |
| ISBN-10 | 1587204193 |
| ISBN-13 | 9781587204197 |
EBook
Hardcover
Paperback
mplementing Cisco Unified Communications Voice over IP and QoS (CVOICE) Foundation Learning Guide is a
Cisco
- authorized, self-paced learning tool for CCNP Voice foundation learning. Developed in conjunction with the Cisco CCNP Voice certification team, it covers all aspects of planning, designing, and deploying Cisco VoIP networks and integrating gateways, gatekeepers, and QoS into them.

4
5
20
Similar Books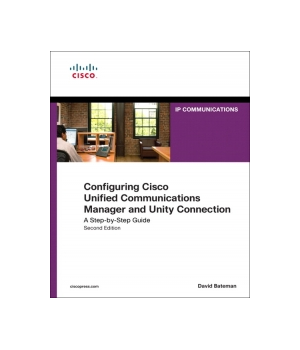 Configuring Cisco Unified Communications Manager and Unity Connection, 2nd Edition 
by David Bateman
The definitive, up-to-date guide to planning, configuring, and administering Cisco call processing and voice messaging.This book brings together all the hands-on knowledge you need to successfully configure and administer Cisco's flagship IP voice systems, including Cisco Unified Communications Manager (CUCM), Unity, and Unity Connec...
Price: $30.87  |  Publisher: Cisco Press  |  Release: 2011

by Bruce Hartpence
Go under the hood of an operating Voice over IP network, and build your knowledge of the protocols and architectures used by this Internet telephony technology. With this concise guide, you'll learn about services involved in VoIP and get a first-hand view of network data packets from the time the phones boot through calls and subseq...
Price: $14.99  |  Publisher: O'Reilly Media  |  Release: 2013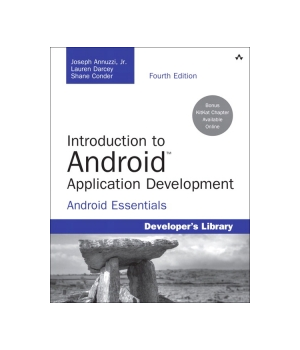 Introduction to Android Application Development, 4th Edition 





by Joseph Annuzzi, Lauren Darcey, Shane Conder
This fully reworked edition of a proven title is the most useful real-world guide to building robust, commercial-grade Android™ apps. The content is revised and updated for the latest Android 4.3 SDK and the newest development best practices. Introduction to Android™ Application Development: Android Essentials, Fourth Edition,covers a...
Price: $25.00  |  Publisher: Addison-Wesley  |  Release: 2013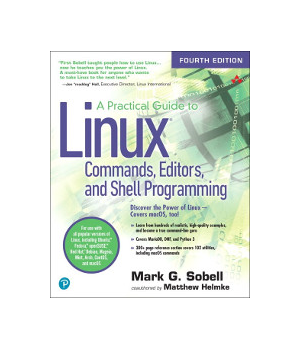 A Practical Guide to Linux Commands, Editors, and Shell Programming, 4th Edition 





by Mark G. Sobell, Matthew Helmke
Linux is today's dominant Internet server platform. System administrators and Web developers need deep Linux fluency, including expert knowledge of shells and the command line. This is the only guide with everything you need to achieve that level of Linux mastery. Renowned Linux expert Mark Sobell has brought together comprehensive, ...
Price: $28.99  |  Publisher: Addison-Wesley  |  Release: 2017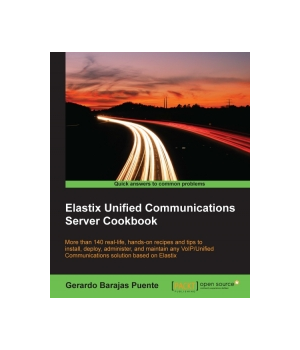 Elastix Unified Communications Server Cookbook 
by Gerardo Barajas Puente
Elastix brings together the most useful tools and features from the Unified Communications and Open Source worlds: IP-PBX, Chat, Call Center, Multisite, Video, and so on, in a modular way.Beginning with installation and gaining an in-depth understanding of the internal workings of Elastix, you will soon dive into the core features of Elas...
Price: $49.99  |  Publisher: Packt Publishing  |  Release: 2015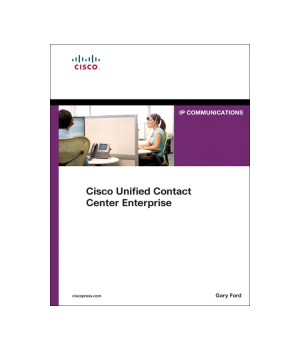 Cisco Unified Contact Center Enterprise (UCCE) 





by Gary Ford
Cisco Unified Contact Center Enterprise (UCCE) integrates multiple components and can serve a wide spectrum of business requirements. In this book, Gary Ford, an experienced Cisco UCCE consultant brings together all the guidance you need to optimally configure and manage UCCE in any environment.The author shares in-depth insights covering...
Price: $47.99  |  Publisher: Cisco Press  |  Release: 2011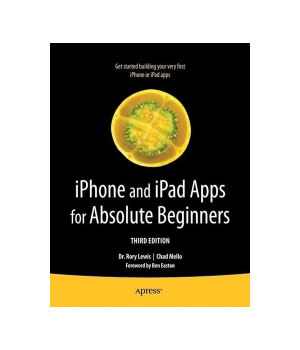 iPhone and iPad Apps for Absolute Beginners, 3rd Edition 





by Rory Lewis, Chad Mello
So how do you build an application for the iPhone and iPad? Don't you need to spend years learning complicated programming languages? What about Objective-C and Cocoa touch? The answer is that you don't need to know any of those things! Anybody can start building simple apps for the iPhone and iPad, and this book will show you h...
Price: $23.08  |  Publisher: Apress  |  Release: 2013

Head First iPhone and iPad Development, 3rd Edition 





by Dan Pilone, Tracey Pilone
Let's say you have a killer app idea for iPhone and iPad. Where do you begin? Head First iPhone and iPad Development will help you get your first application up and running in no time. You'll not only learn how to design for Apple's devices, you'll also master the iPhone SDK tools - including Xcode and Objective-C prog...
Price: $3.49  |  Publisher: O'Reilly Media  |  Release: 2013