The Game Console
A Photographic History from Atari to Xbox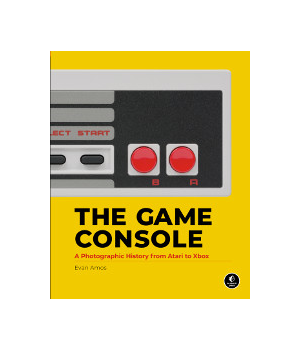 | | |
| --- | --- |
| Price | $8.50 - $17.58 |
| Rating | |
| Author | Evan Amos |
| Publisher | No Starch Press |
| Published | 2018 |
| Pages | 264 |
| Language | English |
| Format | Paper book / ebook (PDF) |
| ISBN-10 | 1593277431 |
| ISBN-13 | 9781593277437 |
EBook
Hardcover
Paperback
The Game Console is a tour through the evolution of video game hardware, with gorgeous full-color photos of 86 consoles and their grisly innards. You'll start your journey with legendary consoles like the Magnavox Odyssey, Atari 2600, Nintendo Entertainment System, and the Commodore 64. The visual nostalgia trip continues with systems from the 1990s and 2000s, ending with modern consoles like the
Xbox
One, PlayStation 4, and
Wii
U.
Throughout the book, you'll also discover many consoles you never knew existed, and get a rare peek at the hardware inside some of history's most iconic video game systems.

5
5
692
Similar Books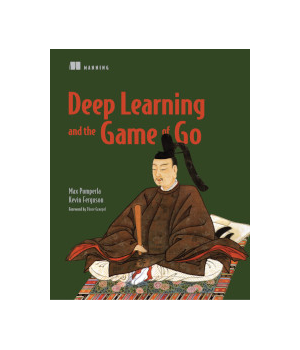 Deep Learning and the Game of Go 





by Max Pumperla, Kevin Ferguson
Deep Learning and the Game of Go teaches you how to apply the power of deep learning to complex reasoning tasks by building a Go-playing AI. After exposing you to the foundations of machine and deep learning, you'll use Python to build a bot and then teach it the rules of the game.The ancient strategy game of Go is an incredible case...
Price: $46.05  |  Publisher: Manning  |  Release: 2019

OUYA Game Development by Example 





by Jack Donovan
The OUYA console and development kit gives you the power to publish video games for the players, creating a console marketplace of the gamers, for the gamers, and by the gamers. Using the OUYA developer kit and the Unity3D game engine, even beginners with a captivating game idea can bring it to life with a hint of imagination.OUYA Game De...
Price: $23.99  |  Publisher: Packt Publishing  |  Release: 2014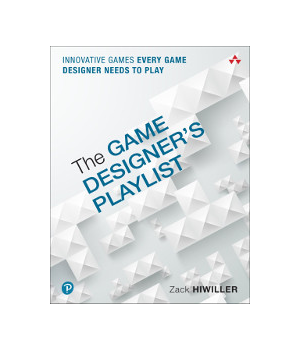 by Zack Hiwiller
In The Game Designers Playlist, top game design instructor Zack Hiwiller introduces more than 70 remarkable games, revealing how they work, why they're great, and how to apply their breakthrough techniques in your own games.Ranging from Go to Texas Hold'em and Magic: The Gathering to Dishonored 2, Hiwiller teaches indispensable ...
Price: $32.01  |  Publisher: Addison-Wesley  |  Release: 2018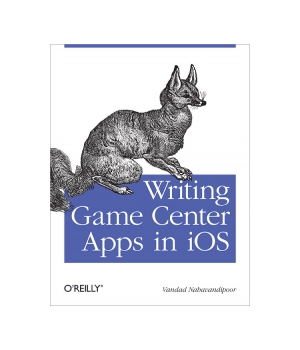 Writing Game Center Apps in iOS 





by Vandad Nahavandipoor
Now that Apple has introduced the GameKit framework to its iOS SDK, you can integrate Game Center features directly into your iPhone and iPad apps. This concise cookbook shows you how it's done, with 18 targeted recipes for adding leaderboards, user authentication, achievements, multiplayer games, and many other features.How do you d...
Price: $12.99  |  Publisher: O'Reilly Media  |  Release: 2011

by Jacob Habgood, Nana Nielsen, Kevin Crossley, Martin Rijks
The Game Maker's Companion is the long-awaited sequel to The Game Maker's Apprentice. This book picks up where the last book left off, advancing your game development journey with some seriously impressive gaming projects. This time you'll learn how to make professional-quality platform games with solid collision detection ...
Price: $5.85  |  Publisher: Apress  |  Release: 2010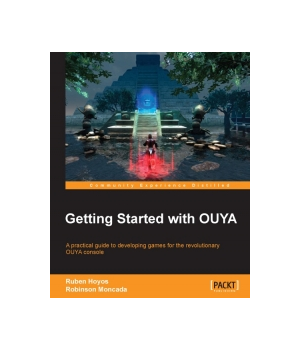 by Ruben Hoyos, Robinson Moncada
The OUYA console is a fully customizable open source indie console, which is based on the Android operating system and equipped with the powerful Tegra 3 graphics processor. It provides unprecedented levels of performance for an open source console, and is a new open platform for game developers, offering them the freedom to build and pub...
Price: $17.99  |  Publisher: Packt Publishing  |  Release: 2014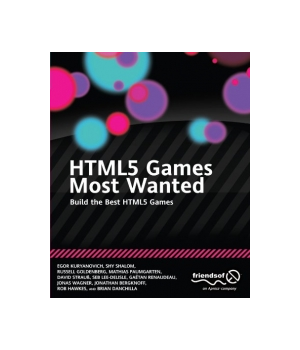 by Egor Kuryanovich, Shy Shalom, Russell Goldenberg, Mathias Paumgarten, David Strauss, Seb Lee-Delisle, Gaetan Renaudeau, Jonas Wagner, Jonathan Bergknoff, Rob Hawkes, Brian Danchilla
HTML5 Games Most Wanted gathers the top HTML5 games developers and reveals the passion they all share for creating and coding great games. You'll learn programming tips, tricks, and optimization techniques alongside real-world code examples that you can use in your own projects. You won't just make games - you'll make great...
Price: $27.84  |  Publisher: Apress  |  Release: 2012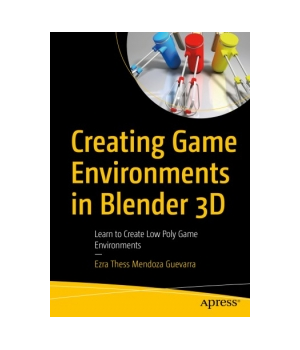 Creating Game Environments in Blender 3D 
by Ezra Thess Guevarra
Discover how to create a simple game environment in Blender 3D, from modeling and texturing game assets, to placing them in a scene. You'll export and import game assets as well as look at open-source game engines that will work with your game assets. Creating Game Environments in Blender 3D introduces the power of Blender 3D when cr...
Price: $31.45  |  Publisher: Apress  |  Release: 2020