Cracking Codes with Python
An Introduction to Building and Breaking Ciphers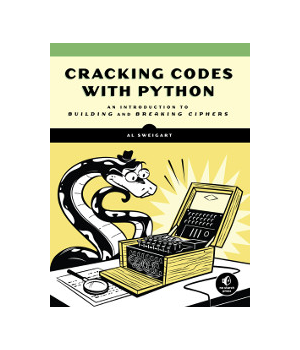 | | |
| --- | --- |
| Price | $5.20 - $29.95 |
| Rating | |
| Author | Al Sweigart |
| Publisher | No Starch Press |
| Published | 2018 |
| Pages | 424 |
| Language | English |
| Format | Paper book / ebook (PDF) |
| ISBN-10 | 1593278225 |
| ISBN-13 | 9781593278229 |
EBook
Hardcover
Paperback
Learn how to program in
Python
while making and breaking ciphers -
algorithms
used to create and send secret messages!
After a crash course in Python
programming
basics, you'll learn to make, test, and
hack
programs that encrypt text with classical ciphers like the transposition cipher and Vigenère cipher. You'll begin with simple programs for the reverse and Caesar ciphers and then work your way up to public key cryptography, the type of encryption used to secure today's online transactions, including digital signatures, email, and Bitcoin.
Each program includes the full code and a line-by-line explanation of how things work. By the end of the book, you'll have learned how to code in Python and you'll have the clever programs to prove it!
You'll also learn how to: Combine loops, variables, and flow control statements into real working programs; Use dictionary files to instantly detect whether decrypted messages are valid English or gibberish; Create test programs to make sure that your code encrypts and decrypts correctly; Code (and hack!) a working example of the affine cipher, which uses modular arithmetic to encrypt a message; Break ciphers with techniques such as brute-force and frequency analysis.
There's no better way to learn to code than to play with real programs. Cracking Codes with Python makes the learning fun!

5
5
139
Similar Books

First Semester in Numerical Analysis with Python 
by Yaning Liu
The book is based on "First semester in Numerical Analysis with Julia". The contents of the original book are retained, while all the algorithms are implemented in Python (Version 3.8.0). Python is an open source (under OSI), interpreted, general-purpose programming language that has a large number of users around the world. Pyt...
Free ebook  |  Publisher: Self-publishing  |  Release: 2020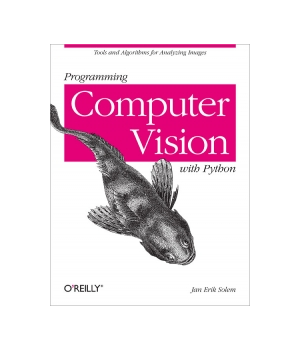 Programming Computer Vision with Python 





by Jan Erik Solem
If you want a basic understanding of computer vision's underlying theory and algorithms, this hands-on introduction is the ideal place to start. You'll learn techniques for object recognition, 3D reconstruction, stereo imaging, augmented reality, and other computer vision applications as you follow clear examples written in Pyth...
Price: $22.50  |  Free ebook  |  Publisher: O'Reilly Media  |  Release: 2012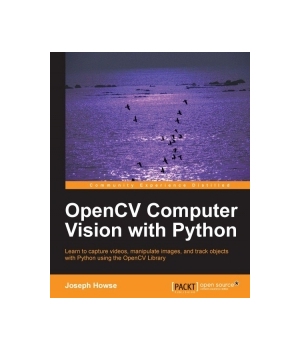 OpenCV Computer Vision with Python 





by Joseph Howse
Computer Vision can reach consumers in various contexts via webcams, camera phones and gaming sensors like Kinect. OpenCV's Python bindings can help developers meet these consumer demands for applications that capture images, change their appearance and extract information from them, in a high-level language and in a standardized dat...
Price: $13.61  |  Publisher: Packt Publishing  |  Release: 2013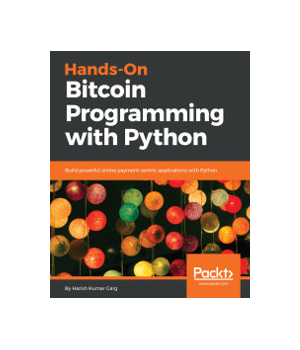 Hands-On Bitcoin Programming with Python 





by Harish Kumar Garg
Bitcoin is a cryptocurrency that's changing the face of online payments. Hands-On Bitcoin Programming with Python teaches you to build software applications for mining and creating Bitcoins using Python.This book starts with the basics of both Bitcoin and blockchain and gives you an overview of these inherent concepts by showing you ...
Price: $24.99  |  Publisher: Packt Publishing  |  Release: 2018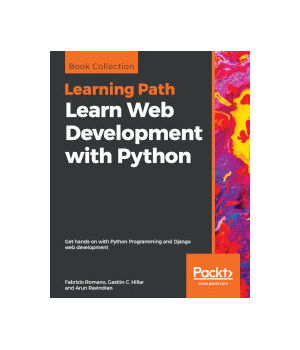 Learn Web Development with Python 





by Fabrizio Romano, Gaston C. Hillar, Arun Ravindran
If you want to develop complete Python web apps with Django, this Learning Path is for you. It will walk you through Python programming techniques and guide you in implementing them when creating 4 professional Django projects, teaching you how to solve common problems and develop RESTful web services with Django and Python. You will lear...
Price: $49.99  |  Publisher: Packt Publishing  |  Release: 2018

Productive and Efficient Data Science with Python 
by Tirthajyoti Sarkar
This book focuses on the Python-based tools and techniques to help you become highly productive at all aspects of typical data science stacks such as statistical analysis, visualization, model selection, and feature engineering.You'll review the inefficiencies and bottlenecks lurking in the daily business process and solve them with ...
Price: $49.99  |  Publisher: Apress  |  Release: 2022

Natural Language Processing with Python 





by Steven Bird, Ewan Klein, Edward Loper
This book offers a highly accessible introduction to Natural Language Processing, the field that underpins a variety of language technologies ranging from predictive text and email filtering to automatic summarization and translation. You'll learn how to write Python programs to analyze the structure and meaning of texts, drawing on ...
Price: $20.10  |  Publisher: O'Reilly Media  |  Release: 2009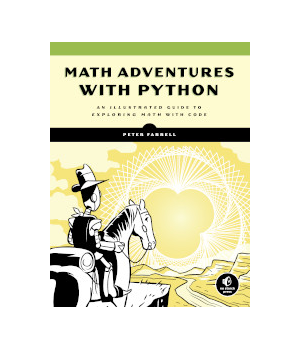 by Peter Farrell
Math Adventures with Python will show you how to harness the power of programming to keep math relevant and fun. With the aid of the Python programming language, you'll learn how to visualize solutions to a range of math problems as you use code to explore key mathematical concepts like algebra, trigonometry, matrices, and cellular a...
Price: $17.78  |  Publisher: No Starch Press  |  Release: 2019