Cloud Native Patterns
Designing change-tolerant software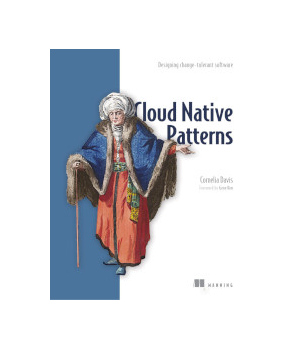 | | |
| --- | --- |
| Price | $39.99 - $47.49 |
| Rating | |
| Author | Cornelia Davis |
| Publisher | Manning |
| Published | 2019 |
| Pages | 400 |
| Language | English |
| Format | Paper book / ebook (PDF) |
| ISBN-10 | 1617294292 |
| ISBN-13 | 9781617294297 |
EBook
Hardcover
Paperback
Cloud Native Patterns is your guide to developing strong applications that thrive in the dynamic, distributed, virtual world of the cloud. This book presents a mental model for cloud-native applications, along with the
patterns
, practices, and tooling that set them apart.
Cloud platforms promise the holy grail: near-zero downtime, infinite scalability, short feedback cycles, fault-tolerance, and cost control. But how do you get there? By applying cloudnative designs, developers can build resilient, easily adaptable, web-scale distributed applications that handle massive user traffic and data loads. Learn these fundamental patterns and practices, and you'll be ready to thrive in the dynamic, distributed, virtual world of the cloud.
With 25 years of experience under her belt, Cornelia Davis teaches you the practices and patterns that set cloud-native applications apart. With realistic examples and expert advice for working with apps, data, services, routing, and more, she shows you how to
design
and build
software
that functions beautifully on modern
cloud
platforms. As you read, you will start to appreciate that cloud-native computing is more about the how and why rather than the where.

5
5
235
Similar Books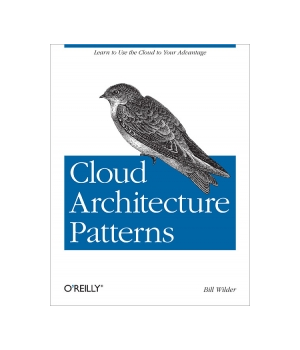 by Bill Wilder
If your team is investigating ways to design applications for the cloud, this concise book introduces 11 architecture patterns that can help you take advantage of cloud-platform services. You'll learn how each of these platform-agnostic patterns work, when they might be useful in the cloud, and what impact they'll have on your a...
Price: $13.99  |  Publisher: O'Reilly Media  |  Release: 2012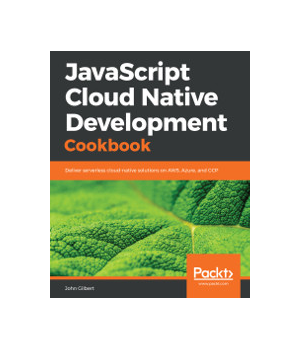 JavaScript Cloud Native Development Cookbook 





by John Gilbert
Cloud-native development is a modern approach to building and running applications that leverages the merits of the cloud computing model. With cloud-native development, teams can deliver faster and in a more lean and agile manner as compared to traditional approaches. This recipe-based guide provides quick solutions for your cloud-native...
Price: $44.99  |  Publisher: Packt Publishing  |  Release: 2018

Managing Cloud Native Data on Kubernetes 
by Jeff Carpenter, Patrick McFadin
Is Kubernetes ready for stateful workloads? This open source system has become the primary platform for deploying and managing cloud native applications. But because it was originally designed for stateless workloads, working with data on Kubernetes has been challenging. If you want to avoid the inefficiencies and duplicative costs of hav...
Price: $50.63  |  Free ebook  |  Publisher: O'Reilly Media  |  Release: 2023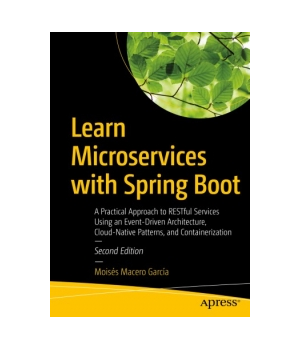 Learn Microservices with Spring Boot, 2nd Edition 





by Moises Macero
Build Java-based microservices architecture using the Spring Boot framework by evolving an application from a small monolith to an event-driven architecture composed of several services. This revised book follows an incremental approach in teaching the structure of microservices, test-driven development, and common patterns in distributed...
Price: $37.40  |  Publisher: Apress  |  Release: 2020

by Bilgin Ibryam, Roland HuB
The way developers design, build, and run software has changed significantly with the evolution of microservices and containers. These modern architectures use new primitives that require a different set of practices than most developers, tech leads, and architects are accustomed to. With this focused guide, Bilgin Ibryam and Roland HuB f...
Price: $35.49  |  Free ebook  |  Publisher: O'Reilly Media  |  Release: 2019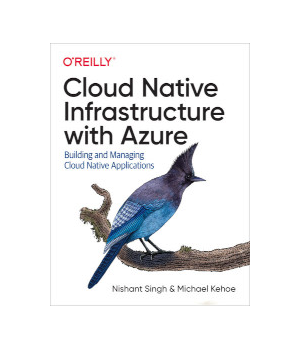 Cloud Native Infrastructure with Azure 
by Nishant Singh, Michael Kehoe
The cloud is becoming the de facto home for companies ranging from enterprises to startups. Moving to the cloud means moving your applications from monolith to microservices. But once you do, running and maintaining these services brings its own level of complexity. The answer? Modularity, deployability, observability, and self-healing ca...
Price: $28.98  |  Publisher: O'Reilly Media  |  Release: 2022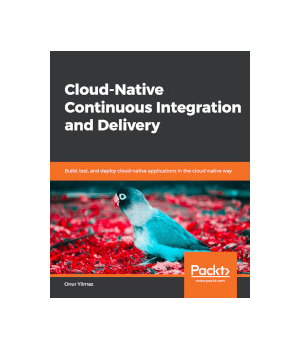 Cloud-Native Continuous Integration and Delivery 
by Onur Yilmaz
Cloud-native software development is based on developing distributed applications focusing on speed, stability, and high availability. With this paradigm shift, software development has changed substantially and converted into a more agile environment where distributed teams develop distributed applications. In addition, the environment w...
Price: $24.00  |  Publisher: Packt Publishing  |  Release: 2018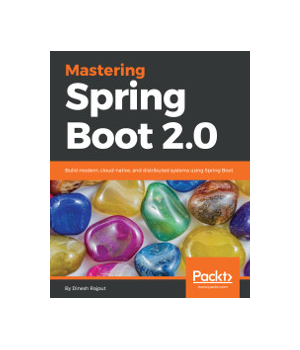 by Dinesh Rajput
Spring is one of the best frameworks on the market for developing web, enterprise, and cloud ready software. Spring Boot simplifies the building of complex software dramatically by reducing the amount of boilerplate code, and by providing production-ready features and a simple deployment model.This book will address the challenges related...
Price: $49.99  |  Publisher: Packt Publishing  |  Release: 2018