Grokking Machine Learning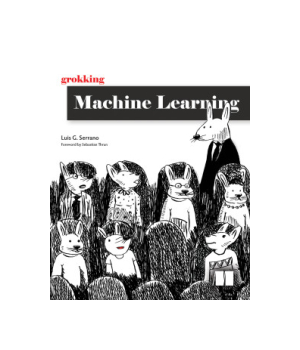 | | |
| --- | --- |
| Price | $44.59 - $47.99 |
| Rating | |
| Author | Luis G. Serrano |
| Publisher | Manning |
| Published | 2021 |
| Pages | 512 |
| Language | English |
| Format | Paper book / ebook (PDF) |
| ISBN-10 | 1617295914 |
| ISBN-13 | 9781617295911 |
EBook
Hardcover
Paperback
Grokking Machine Learning teaches you how to apply ML to your projects using only standard
Python
code and high school-level math. No specialist knowledge is required to tackle the hands-on exercises using Python and readily available machine learning tools. Packed with easy-to-follow Python-based exercises and mini-projects, this book sets you on the path to becoming a machine learning expert.
Discover powerful machine learning techniques you can understand and apply using only high school math! Put simply, machine learning is a set of techniques for data analysis based on
algorithms
that deliver better results as you give them more data. ML powers many cutting-edge technologies, such as recommendation systems, facial recognition
software
, smart speakers, and even self-driving cars. This unique book introduces the core concepts of machine learning, using relatable examples, engaging exercises, and crisp illustrations.
Grokking Machine Learning presents machine learning algorithms and techniques in a way that anyone can understand. This book skips the confused academic jargon and offers clear explanations that require only
basic
algebra. As you go, you'll build interesting projects with Python, including models for spam detection and image recognition. You'll also pick up practical skills for cleaning and preparing data.

5
5
50
Similar Books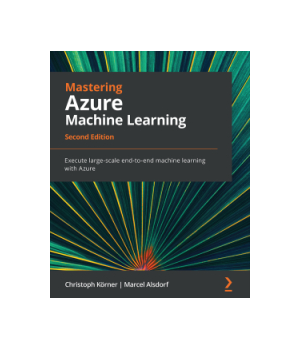 Mastering Azure Machine Learning, 2nd Edition 





by Christoph Korner, Marcel Alsdorf
Azure Machine Learning is a cloud service for accelerating and managing the machine learning (ML) project life cycle that ML professionals, data scientists, and engineers can use in their day-to-day workflows. This book covers the end-to-end ML process using Microsoft Azure Machine Learning, including data preparation, performing and logg...
Price: $41.99  |  Publisher: Packt Publishing  |  Release: 2022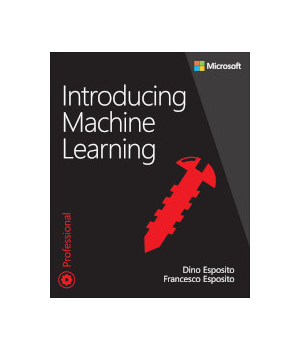 by Dino Esposito, Francesco Esposito
Machine learning offers immense opportunities, and Introducing Machine Learning delivers practical knowledge to make the most of them. Dino and Francesco Esposito start with a quick overview of the foundations of artificial intelligence and the basic steps of any machine learning project. Next, they introduce Microsoft's powerful ML....
Price: $34.99  |  Publisher: Microsoft Press  |  Release: 2020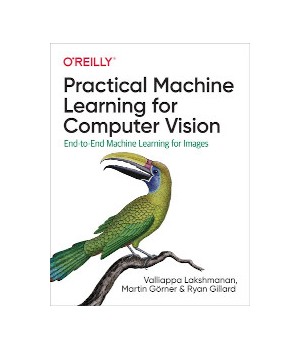 Practical Machine Learning for Computer Vision 





by Valliappa Lakshmanan, Martin Görner, Ryan Gillard
This practical book shows you how to employ machine learning models to extract information from images. ML engineers and data scientists will learn how to solve a variety of image problems including classification, object detection, autoencoders, image generation, counting, and captioning with proven ML techniques. This book provides a gr...
Price: $59.54  |  Publisher: O'Reilly Media  |  Release: 2021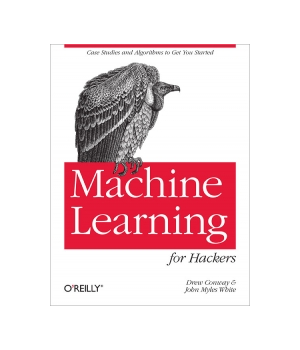 by Drew Conway, John Myles White
If you're an experienced programmer interested in crunching data, this book will get you started with machine learning - a toolkit of algorithms that enables computers to train themselves to automate useful tasks. Authors Drew Conway and John Myles White help you understand machine learning and statistics tools through a series of ha...
Price: $18.12  |  Publisher: O'Reilly Media  |  Release: 2012

Quantum Machine Learning: An Applied Approach 





by Santanu Ganguly
Know how to adapt quantum computing and machine learning algorithms. This book takes you on a journey into hands-on quantum machine learning (QML) through various options available in industry and research.The first three chapters offer insights into the combination of the science of quantum mechanics and the techniques of machine learnin...
Price: $48.75  |  Publisher: Apress  |  Release: 2021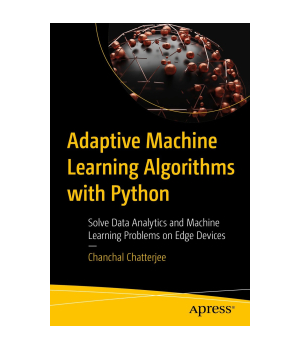 Adaptive Machine Learning Algorithms with Python 
by Chanchal Chatterjee
Learn to use adaptive algorithms to solve real-world streaming data problems. This book covers a multitude of data processing challenges, ranging from the simple to the complex. At each step, you will gain insight into real-world use cases, find solutions, explore code used to solve these problems, and create new algorithms for your own u...
Price: $26.59  |  Publisher: Apress  |  Release: 2022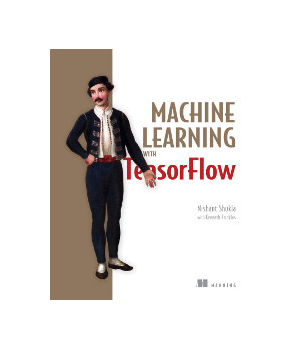 Machine Learning with TensorFlow 





by Nishant Shukla, Kenneth Fricklas
TensorFlow, Google's library for large-scale machine learning, simplifies often-complex computations by representing them as graphs and efficiently mapping parts of the graphs to machines in a cluster or to the processors of a single machine.Machine Learning with TensorFlow gives readers a solid foundation in machine-learning concept...
Price: $5.60  |  Publisher: Manning  |  Release: 2018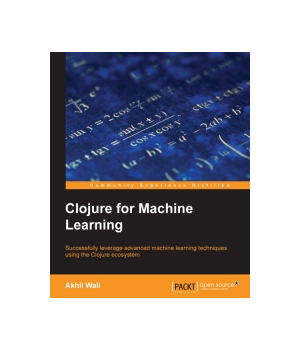 by Akhil Wali
Clojure for Machine Learning is an introduction to machine learning techniques and algorithms. This book demonstrates how you can apply these techniques to real-world problems using the Clojure programming language.It explores many machine learning techniques and also describes how to use Clojure to build machine learning systems. This bo...
Price: $29.99  |  Publisher: Packt Publishing  |  Release: 2014