Building Information Modeling
using Revit for Architects and Engineers
| | |
| --- | --- |
| eBook | Free |
| Rating | |
| Author | Atefe Makhmalbaf |
| Publisher | Self-publishing |
| Published | 2022 |
| Pages | 243 |
| Language | English |
| Format | Paper book / ebook (PDF) |
| ISBN-10 | 1648160050 |
| ISBN-13 | 9781648160059 |
EBook
Hardcover
Paperback
This book is geared towards users who have no Revit background. It starts with Revit basics such as how to create walls, floors, roof, but it also covers more advanced topics such as creating a complex object, preparing construction documents, and modeling mechanical and structural systems.
This book is an open education platform for Architecture and Civil Engineering students to learn Revit and provides students with adequate, coherent, consistent, and cost-saving educational resources. It includes both text and video of each chapter to help students have
access
to both step-by-step written instructions and videos of each lesson because
software
instructions are mostly narratives and difficult for students to visualize the procedures and follow the instructions.
BIM is one of the most recent developments influencing the architecture, engineering, and construction (AEC) industry. BIM provides the opportunity to improve poor communication and information sharing among building owners, architects, engineers, builders, and public authorities. It enhances collaboration among
project
teams and improves AEC performance by decreasing project cost, increasing productivity and quality, and reducing project delivery time. Students pursuing a degree in a related field should gain knowledge and skills about BIM and its tools.

Similar Books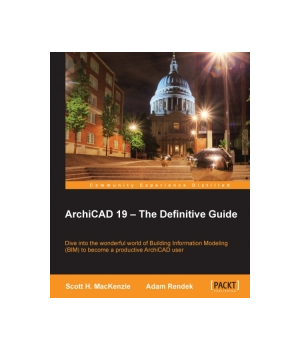 ArchiCAD 19 - The Definitive Guide 
by Scott H. MacKenzie, Adam Rendek
ArchiCAD 19 - The Definitive Guide ensures that you are equipped with the knowledge and skills required to take up any construction project, empowering you to successfully create your own projects.You will create two complete projects right from scratch, including a residential and a healthcare building. The first is a small residential h...
Price: $34.69  |  Publisher: Packt Publishing  |  Release: 2015

Tutorials of Visual Graphic Communication Programs for Interior Design 
by Yongyeon Cho
This open book is for the beginning level of both architecture and interior design students who learn computer graphic communication software. The author developed multiple tutorials to teach three computer graphic applications, AutoCAD, Revit, and Enscape. AutoCAD is an essential computer drafting software which is 2D drawing software. R...
Free ebook  |  Publisher: Self-publishing  |  Release: 2021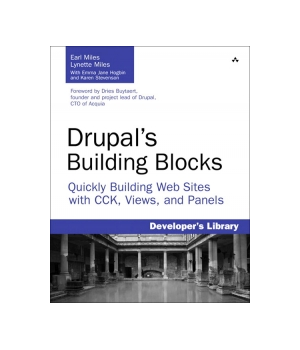 by Earl Miles, Lynette Miles
With Drupal, Web professionals can create full-featured Web sites with just a few clicks. Drupal's core is compact and well documented, but much of Drupal's immense power lies elsewhere - in external modules. Drupal's Building Blocks is an authoritative tutorial, reference, and cookbook for Drupal's most valuable modul...
Price: $8.58  |  Publisher: Addison-Wesley  |  Release: 2010

Modeling the Internet and the Web 





by Pierre Baldi, Paolo Frasconi, Padhraic Smyth
Modeling the Internet and the Web covers the most important aspects of modeling the Web using a modern mathematical and probabilistic treatment. It focuses on the information and application layers, as well as some of the emerging properties of the Internet.Interdisciplinary in nature, Modeling the Internet and the Web will be of interest...
Price: $6.98  |  Publisher: Wiley  |  Release: 2003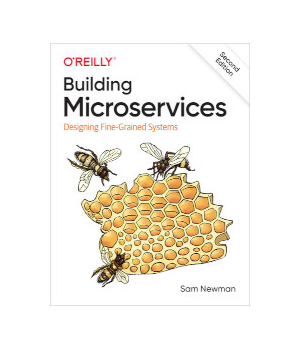 Building Microservices, 2nd Edition 





by Sam Newman
As organizations shift from monolithic applications to smaller, self-contained microservices, distributed systems have become more fine-grained. But developing these new systems brings its own host of problems. This expanded second edition takes a holistic view of topics that you need to consider when building, managing, and scaling micro...
Price: $40.00  |  Publisher: O'Reilly Media  |  Release: 2021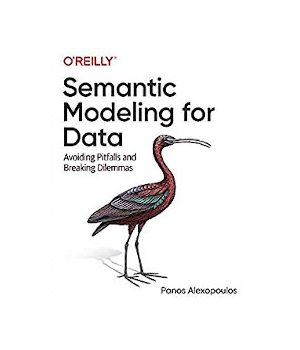 by Panos Alexopoulos
What value does semantic data modeling offer? As an information architect or data science professional, let's say you have an abundance of the right data and the technology to extract business gold - but you still fail. The reason? Bad data semantics.In this practical and comprehensive field guide, author Panos Alexopoulos takes you ...
Price: $56.99  |  Publisher: O'Reilly Media  |  Release: 2020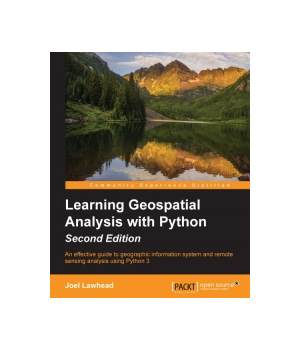 Learning Geospatial Analysis with Python, 2nd Edition 





by Joel Lawhead
Geospatial Analysis is used in almost every field you can think of from medicine, to defense, to farming. This book will guide you gently into this exciting and complex field. It walks you through the building blocks of geospatial analysis and how to apply them to influence decision making using the latest Python software.Learning Geospat...
Price: $44.99  |  Publisher: Packt Publishing  |  Release: 2015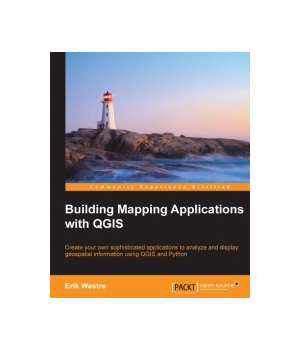 Building Mapping Applications with QGIS 





by Erik Westra
QGIS is one of the premiere open source Geographical Information Systems. While developing Python geospatial applications can be challenging, QGIS simplifies the process by combining the necessary geoprocessing libraries with a sophisticated user interface, all of which can be directly controlled using Python code.Starting with an introdu...
Price: $43.65  |  Publisher: Packt Publishing  |  Release: 2014