Testing with JUnit
Master high quality software development driven by unit tests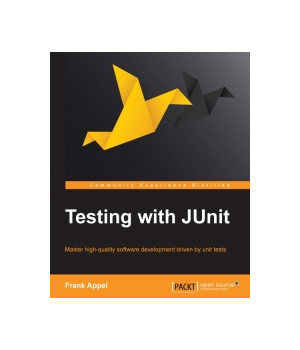 | | |
| --- | --- |
| Price | $29.99 - $38.00 |
| Rating | |
| Author | Frank Appel |
| Publisher | Packt Publishing |
| Published | 2015 |
| Pages | 200 |
| Language | English |
| Format | Paper book / ebook (PDF) |
| ISBN-10 | 1782166602 |
| ISBN-13 | 9781782166603 |
EBook
Hardcover
Paperback
JUnit has matured to become the most important tool when it comes to automated developer tests in Java. Supported by all IDEs and build systems, it empowers programmers to deliver
software
features reliably and efficiently. However, writing good unit tests is a skill that needs to be learned; otherwise it's all too easy to end up in gridlocked development due to messed up production and
testing
code. Acquiring the best practices for unit testing will help you to prevent such problems and lead your projects to success with respect to quality and costs.
This book explains JUnit concepts and best practices applied to the test first approach, a foundation for high quality
Java
components delivered in time and budget.
From the beginning you'll be guided continuously through a practically relevant example and pick up background knowledge and development techniques step by step. Starting with the basics of tests organization you'll soon comprehend the necessity of well structured tests and delve into the relationship of requirement decomposition and the many-faceted world of test double usage.

4
5
11
Similar Books

by Konstantinos Kapelonis, Luke Daley
Java Testing with Spock teaches you how to use Spock for a wide range of testing use cases in Java. Readers new to Groovy will appreciate the succinct language tutorial that'll give you just enough Groovy to use Spock effectively.Spock combines the features of tools like JUnit, Mockito, and JBehave into a single powerful Java testing...
Price: $18.00  |  Publisher: Manning  |  Release: 2016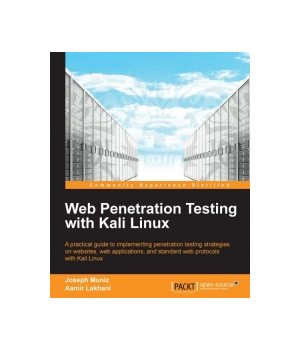 Web Penetration Testing with Kali Linux 





by Joseph Muniz, Aamir Lakhani
Kali Linux is built for professional penetration testing and security auditing. It is the next-generation of BackTrack, the most popular open-source penetration toolkit in the world. Readers will learn how to think like real attackers, exploit systems, and expose vulnerabilities.Even though web applications are developed in a very secure ...
Price: $29.99  |  Publisher: Packt Publishing  |  Release: 2013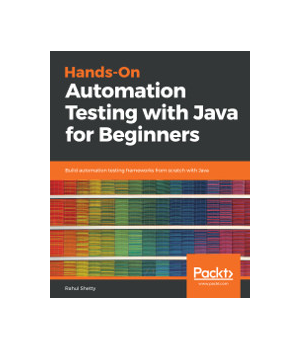 Hands-On Automation Testing with Java for Beginners 
by Rahul Shetty
Java is one of the most commonly-used software languages by programmers and developers. Are you from a non-technical background and looking to master Java for your automation needs? Then Hands-On Automation Testing with Java for Beginners is for you.This book provides you with efficient techniques to effectively handle Java-related automa...
Price: $15.24  |  Publisher: Packt Publishing  |  Release: 2018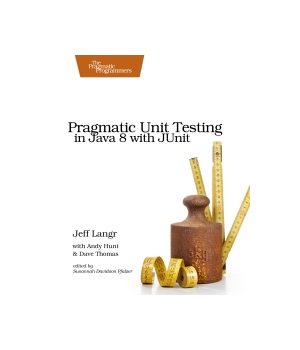 Pragmatic Unit Testing in Java 8 with JUnit 





by Jeff Langr, Andy Hunt, Dave Thomas
Pragmatic Unit Testing in Java 8 With JUnit steps you through all the important unit testing topics. If you've never written a unit test, you'll see screen shots from Eclipse, IntelliJ IDEA, and NetBeans that will help you get past the hard part - getting set up and started.Once past the basics, you'll learn why you want to...
Price: $7.95  |  Publisher: The Pragmatic Programmers  |  Release: 2015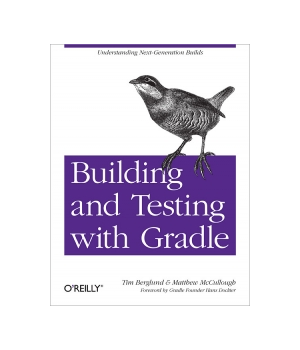 Building and Testing with Gradle 





by Tim Berglund, Matthew McCullough
Build and test software written in Java and many other languages with Gradle, the open source project automation tool that's getting a lot of attention. This concise introduction provides numerous code examples to help you explore Gradle, both as a build tool and as a complete solution for automating the compilation, test, and releas...
Price: $16.99  |  Publisher: O'Reilly Media  |  Release: 2011

Instant Mock Testing with PowerMock 





by Deep Shah
Writing good unit tests can be hard in situations where we have to deal with static, final, or private methods. Sometimes, even a good design is sacrificed for the sake of testability. A mocking framework's ability to create mocks for almost any scenario enables us to focus on accurately programming for a business environment.Startin...
Price: $14.99  |  Publisher: Packt Publishing  |  Release: 2013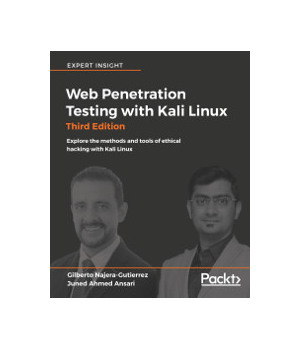 Web Penetration Testing with Kali Linux, 3rd Edition 





by Gilberto Najera-Gutierrez, Juned Ahmed Ansari
Web Penetration Testing with Kali Linux - 3rd Edition shows you how to set up a lab, helps you understand the nature and mechanics of attacking websites, and explains classical attacks in great depth. This edition is heavily updated for the latest Kali Linux changes and the most recent attacks. Kali Linux shines when it comes to client-si...
Price: $49.99  |  Publisher: Packt Publishing  |  Release: 2018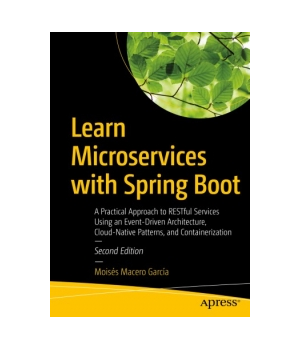 Learn Microservices with Spring Boot, 2nd Edition 





by Moises Macero
Build Java-based microservices architecture using the Spring Boot framework by evolving an application from a small monolith to an event-driven architecture composed of several services. This revised book follows an incremental approach in teaching the structure of microservices, test-driven development, and common patterns in distributed...
Price: $37.40  |  Publisher: Apress  |  Release: 2020