Hands-On UX Design for Developers
Design, prototype, and implement compelling user experiences from scratch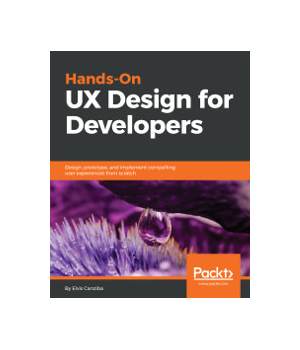 | | |
| --- | --- |
| Price | $39.99 - $65.98 |
| Rating | |
| Author | Elvis Canziba |
| Publisher | Packt Publishing |
| Published | 2018 |
| Pages | 350 |
| Language | English |
| Format | Paper book / ebook (PDF) |
| ISBN-10 | 1788626699 |
| ISBN-13 | 9781788626699 |
EBook
Hardcover
Paperback
Designing user experience (UX) is one of the most important aspects of a
project
, as it has a direct effect on how customers think of your company. The process of designing a user experience is one of the most challenging yet rewarding aspects of product development. Hands-On UX
Design
for Developers will teach you how to create amazing user experiences for products from scratch.
This book starts with helping you understand the importance of a good UX design and the role of a UX designer. It will take you through the different stages of designing a UX and the application of various principles of psychology in UX design. Next, you will learn how to conduct user research and market research, which is crucial to creating a great UX. You will also learn how to create user personas and use it for testing. This book will help you gain the ability to think like a UX designer and understand both sides of product development: design and coding. You will explore the latest tools, such as Sketch, Balsamiq, and Framer.js, to create wireframes and prototypes. The concluding chapters will take you through designing your UI, dealing with big data while designing a UX, and the fundamentals of frontend. Finally, you'll prepare your portfolio and become job ready in the UX arena.

4
5
6
Similar Books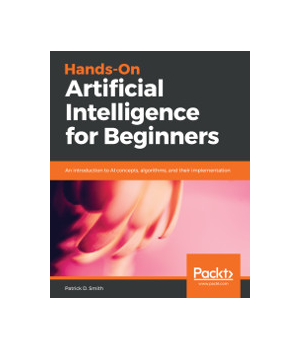 Hands-On Artificial Intelligence for Beginners 
by Patrick D. Smith
Virtual Assistants, such as Alexa and Siri, process our requests, Google's cars have started to read addresses, and Amazon's prices and Netflix's recommended videos are decided by AI. Artificial Intelligence is one of the most exciting technologies and is becoming increasingly significant in the modern world.Hands-On Artifi...
Price: $36.50  |  Publisher: Packt Publishing  |  Release: 2018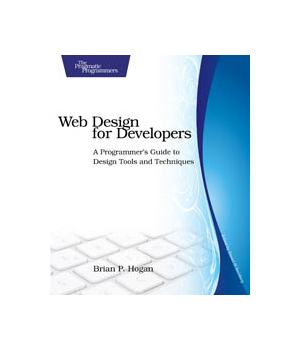 by Brian P. Hogan
Web Design for Developers will show you how to make your web-based application look professionally designed. We'll help you learn how to pick the right colors and fonts, avoid costly interface and accessibility mistakes your application will really come alive. We'll also walk you through some common Photoshop and CSS techniques ...
Price: $25.99  |  Publisher: The Pragmatic Programmers  |  Release: 2009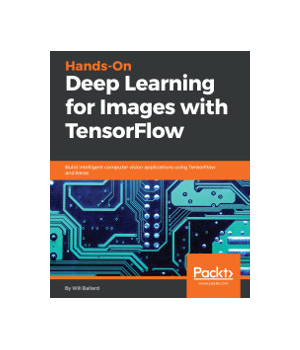 Hands-On Deep Learning for Images with TensorFlow 





by Will Ballard
TensorFlow is Google's popular offering for machine learning and deep learning, quickly becoming a favorite tool for performing fast, efficient, and accurate deep learning tasks.Hands-On Deep Learning for Images with TensorFlow shows you the practical implementations of real-world projects, teaching you how to leverage TensorFlow...
Price: $24.99  |  Publisher: Packt Publishing  |  Release: 2018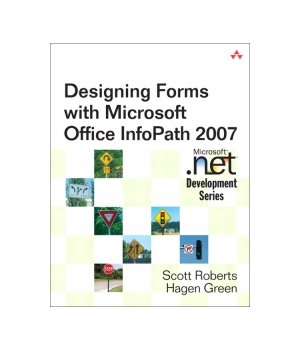 Designing Forms for Microsoft Office InfoPath and Forms Services 2007 





by Scott Roberts, Hagen Green
Microsoft Office InfoPath 2007 offers breakthrough tools for gathering, managing, and integrating business-critical information, and creating efficient forms-driven processes. Two longtime members of Microsoft's InfoPath product team have written the first comprehensive, hands-on guide to building successful XML-based solutions with ...
Price: $9.76  |  Publisher: Addison-Wesley  |  Release: 2007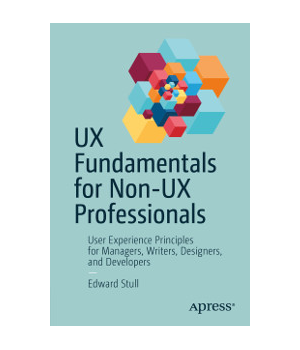 UX Fundamentals for Non-UX Professionals 





by Edward Stull
Demystify UX and its rules, contradictions, and dilemmas. This book provides real-world examples of user experience concepts that empower teams to create compelling products and services, manage social media, interview UX candidates, and oversee product teams.From product decisions to performance reviews, your ability to participate in di...
Price: $27.33  |  Publisher: Apress  |  Release: 2018

by Jack Dougherty, Ilya Ilyankou
Tell your story and show it with data, using free and easy-to-learn tools on the web. This introductory book teaches you how to design interactive charts and customized maps for your website, beginning with simple drag-and-drop tools such as Google Sheets, Datawrapper, and Tableau Public. You'll also gradually learn how to edit open ...
Price: $44.99  |  Publisher: O'Reilly Media  |  Release: 2021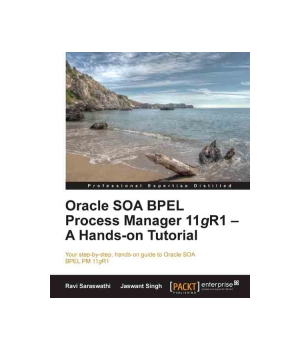 Oracle SOA BPEL Process Manager 11gR1 - A Hands-on Tutorial 





by Ravi Saraswathi, Jaswant Singh
BPEL, Business Process Execution Language is the definitive standard in writing and defining actions within business processes. Oracle BPEL Process Manager R1 is Oracle's latest offering, providing you with a complete end-to-end platform for the creation, implementation, and management of your BPEL business processes that are so impo...
Price: $32.99  |  Publisher: Packt Publishing  |  Release: 2013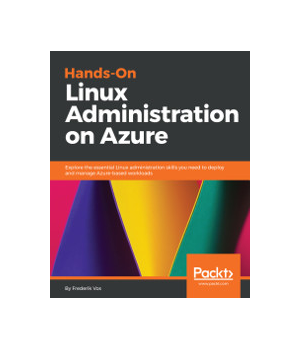 Hands-On Linux Administration on Azure 





by Frederik Vos
Azure's market share has increased massively and enterprises are adopting it rapidly. Linux is a widely-used operating system and has proven to be one of the most popular workloads on Azure. It has become crucial for Linux administrators and Microsoft professionals to be well versed with the concepts of managing Linux workloads in an...
Price: $44.99  |  Publisher: Packt Publishing  |  Release: 2018