3D Environment Design with Blender
Enhance your modeling, texturing, and lighting skills to create realistic 3D scenes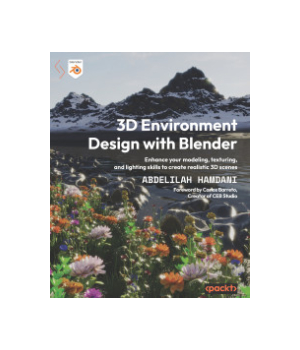 | | |
| --- | --- |
| Price | $17.84 - $49.14 |
| Rating | |
| Author | Abdelilah Hamdani |
| Publisher | Packt Publishing |
| Published | 2023 |
| Pages | 344 |
| Language | English |
| Format | Paper book / ebook (PDF) |
| ISBN-10 | 1803235853 |
| ISBN-13 | 9781803235851 |
EBook
Hardcover
Paperback
Blender is a powerful tool for creating all kinds of visual assets, but with such power comes complexity. Creating a photorealistic
3D
scene seems like a Herculean task for more than 90% of 3D designers, but don't be discouraged! 3D Environment
Design
with Blender will get you up and running. This practical guide helps reduce the complexity of 3D environment design, advance your Blender skills, and produce lifelike scenes and animations in a time-efficient manner. You'll start by learning how to fix the most common mistakes 3D designers make with modeling and scale matching that stop them from achieving photorealism. Next, you'll understand the basics of realistic texturing, efficient unwrapping and achieving photorealistic lighting by turning an actual reference of a wood cabin into a realistic 3D scene. These skills will be used and expanded as you build a realistic 3D environment with natural assets and materials that you'll create from scratch. Once you've developed your natural environment, you'll advance to creating realistic render shots by applying cool camera features, and compositing tricks that will make your final render look photorealistic and pleasing to the eye. By the end of this book, you'll be able to implement modeling tricks and best practices to make your 3D environments look stunningly lifelike.

Similar Books

by Gianpiero Moioli
Master the basics of 3D modeling for art, architecture, and design by exploring Blender 3.0. This book explains modeling, materials, lighting, painting, and more with Blender and other external tools.You will configure a 3D architectural environment and set up the workflow of an art and design project within Blender. You will use Blender&...
Price: $40.80  |  Publisher: Apress  |  Release: 2022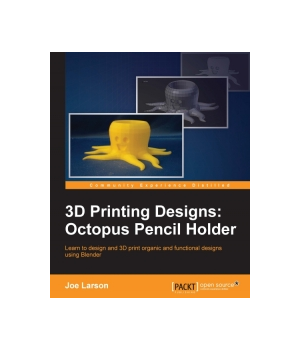 3D Printing Designs: Octopus Pencil Holder 
by Joe Larson
This book will cover the very basic but essential techniques you need to model an organic and functional object for 3D printing using Blender.Starting with pen and paper and then moving on to the computer, you will create your first project in Blender, add basic geometric shapes, and use techniques such as extruding and subdividing to tra...
Price: $19.99  |  Publisher: Packt Publishing  |  Release: 2016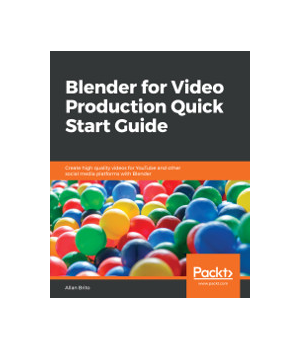 Blender for Video Production Quick Start Guide 





by Allan Brito
One of the critical components of any workflow related to video production is a reliable tool to create and edit media such as video and audio. In most cases, you will find video producers using software that can only cut and mount video in a "traditional" way. What if you could use a software that offers not only options to edi...
Price: $29.99  |  Publisher: Packt Publishing  |  Release: 2018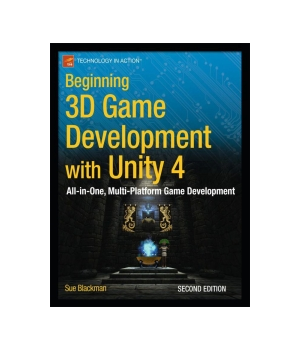 Beginning 3D Game Development with Unity 4, 2nd Edition 





by Sue Blackman
Beginning 3D Game Development with Unity 4 is perfect for those who would like to come to grips with programming Unity. You may be an artist who has learned 3D tools such as 3ds Max, Maya, or Cinema 4D, or you may come from 2D tools such as Photoshop and Illustrator. On the other hand, you may just want to familiarize yourself with progra...
Price: $59.99  |  Publisher: Apress  |  Release: 2013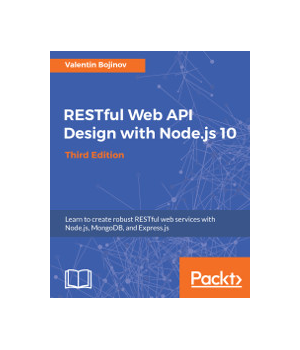 RESTful Web API Design with Node.js 10, 3rd Edition 





by Valentin Bojinov
When building RESTful services, it is really important to choose the right framework. Node.js, with its asynchronous, event-driven architecture, is exactly the right choice for building RESTful APIs.This third edition of RESTful Web API Design with Node.js 10 will teach you to create scalable and rich RESTful applications based on the Nod...
Price: $29.99  |  Publisher: Packt Publishing  |  Release: 2018

Mobile First Design with HTML5 and CSS3 





by Jason Gonzales
The mobile first design philosophy aims to develop websites that will be lean and fast on small screens without sacrificing a tablet or desktop experience. Using HTML5, CSS3, and simple, standardized modern web tools you can make one site to rule them all.Mobile First Design with HTML5 and CSS3 will teach you the tools you need to make a ...
Price: $20.99  |  Publisher: Packt Publishing  |  Release: 2013

Embedded SoPC Design with Nios II Processor and Verilog Examples 





by Pong P. Chu
Explores the unique hardware programmability of FPGA-based embedded systems, using a learn-by-doing approach to introduce the concepts and techniques for embedded SoPC design with VerilogAn SoPC (system on a programmable chip) integrates a processor, memory modules, I/O peripherals, and custom hardware accelerators into a single FPGA (fie...
Price: $104.70  |  Publisher: Wiley  |  Release: 2012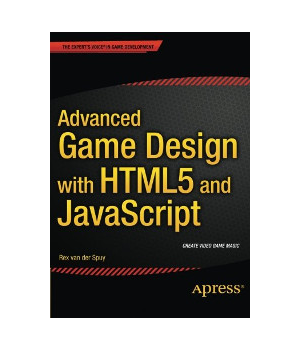 Advanced Game Design with HTML5 and JavaScript 





by Rex van der Spuy
How do you make a video game? Advanced Game Design with HTML5 and JavaScript is a down to earth education in how to make video games from scratch, using the powerful HTML5 and JavaScript technologies. This book is a point-by-point round up of all the essential techniques that every game designer needs to know.You'll discover how to c...
Price: $49.99  |  Publisher: Apress  |  Release: 2015