Splunk Operational Intelligence Cookbook
Over 70 practical recipes to gain operational data intelligence with Splunk Enterprise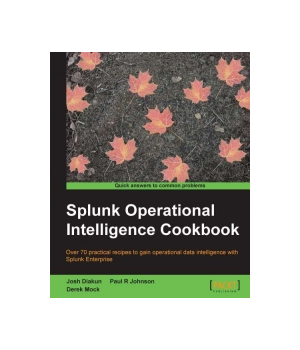 | | |
| --- | --- |
| Price | $22.40 |
| Rating | |
| Authors | Josh Diakun, Paul R Johnson, Derek Mock |
| Publisher | Packt Publishing |
| Published | 2014 |
| Pages | 414 |
| Language | English |
| Format | Paper book / ebook (PDF) |
| ISBN-10 | 1849697841 |
| ISBN-13 | 9781849697842 |
EBook
Hardcover
Paperback
This book contains over 70 practical, task-oriented recipes to build up your knowledge of Splunk's many features which you can apply to real-world operational intelligence scenarios.
Right from the first chapter, you will follow recipes that progressively build upon one another. The recipes provided will demonstrate methods to expedite delivery of intelligence reports and empower you to present data in a meaningful way through dashboards and by applying visualizations available in
Splunk
Enterprise. You will also delve deeply into your data with transactions, subsearching, concurrency, and more advanced search commands.

4
5
35
Similar Books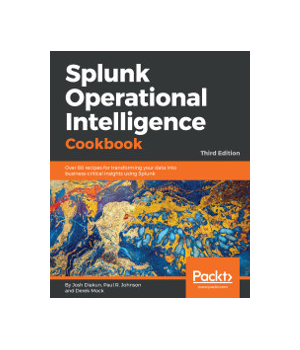 Splunk Operational Intelligence Cookbook, 3rd Edition 





by Josh Diakun, Paul R. Johnson, Derek Mock
Splunk makes it easy for you to take control of your data, and with Splunk Operational Cookbook, you can be confident that you are taking advantage of the Big Data revolution and driving your business with the cutting edge of operational intelligence and business analytics.With more than 70 recipes that demonstrate all of Splunk's fe...
Price: $54.99  |  Publisher: Packt Publishing  |  Release: 2018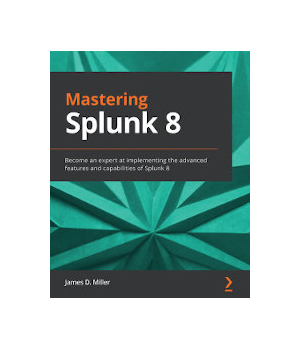 by James D. Miller
Splunk is the most widely used engine for working with machine-generated data. This expert-level guide will help you to leverage advanced use cases to drive business growth using operational intelligence and business analytics features.You'll start with an introduction to the new features in Splunk 8 and cover step-by-step exercises ...
Price: $54.99  |  Publisher: Packt Publishing  |  Release: 2020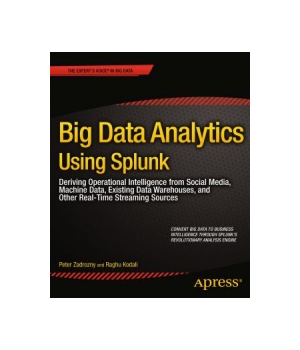 Big Data Analytics Using Splunk 





by Peter Zadrozny, Raghu Kodali
Big Data Analytics Using Splunk is a hands-on book showing how to process and derive business value from big data in real time. Examples in the book draw from social media sources such as Twitter (tweets) and Foursquare (check-ins). You also learn to draw from machine data, enabling you to analyze, say, web server log files and patterns o...
Price: $39.49  |  Publisher: Apress  |  Release: 2013

Practical Splunk Search Processing Language 





by Karun Subramanian
Use this practical guide to the Splunk operational data intelligence platform to search, visualize, and analyze petabyte-scale, unstructured machine data. Get to the heart of the platform and use the Search Processing Language (SPL) tool to query the platform to find the answers you need.With more than 140 commands, SPL gives you the powe...
Price: $39.99  |  Publisher: Apress  |  Release: 2020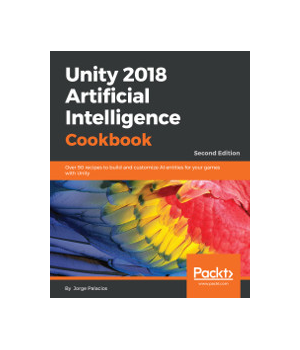 Unity 2018 Artificial Intelligence Cookbook, 2nd Edition 
by Jorge Palacios
Interactive and engaging games come with intelligent enemies, and this intellectual behavior is combined with a variety of techniques collectively referred to as Artificial Intelligence. Exploring Unity's API, or its built-in features, allows limitless possibilities when it comes to creating your game's worlds and characters. Th...
Price: $44.99  |  Publisher: Packt Publishing  |  Release: 2018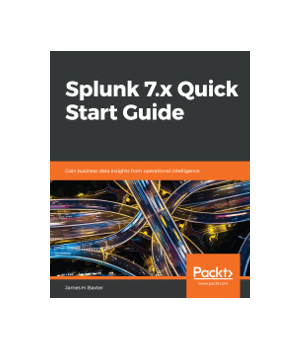 by James H. Baxter
Splunk is a leading platform and solution for collecting, searching, and extracting value from ever increasing amounts of big data - and big data is eating the world! This book covers all the crucial Splunk topics and gives you the information and examples to get the immediate job done. You will find enough insights to support further res...
Price: $39.99  |  Publisher: Packt Publishing  |  Release: 2018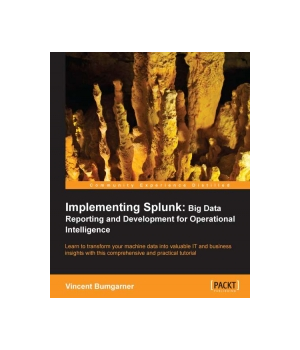 by Vincent Bumgarner
Learn to search, dashboard, configure, and deploy Splunk on one machine or thousands. Start working with Splunk fast, with a tested set of practical examples and useful advice. Step-by-step instructions and examples with a comprehensive coverage for Splunk veterans and newbies alike....
Price: $29.99  |  Publisher: Packt Publishing  |  Release: 2013

Oracle Business Intelligence 11g R1 Cookbook 





by Cuneyt Yilmaz
Extracting meaningful and valuable business information from transactional databases is crucial for any organization. OBIEE 11g is a reporting tool that satisfies all the business requirements regarding complex reporting. It consists of a powerful back-end engine with a repository and a highly customizable graphical web interface.Oracle B...
Price: $32.99  |  Publisher: Packt Publishing  |  Release: 2013