Unity 2018 Artificial Intelligence Cookbook, 2nd Edition
Over 90 recipes to build and customize AI entities for your games with Unity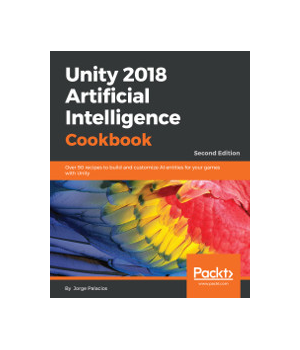 | | |
| --- | --- |
| Price | $44.99 - $56.42 |
| Rating | |
| Author | Jorge Palacios |
| Publisher | Packt Publishing |
| Published | 2018 |
| Pages | 334 |
| Language | English |
| Format | Paper book / ebook (PDF) |
| ISBN-10 | 1788626176 |
| ISBN-13 | 9781788626170 |
EBook
Hardcover
Paperback
Interactive and engaging games come with intelligent enemies, and this intellectual behavior is combined with a variety of techniques collectively referred to as Artificial Intelligence. Exploring Unity's
API
, or its built-in features, allows limitless possibilities when it comes to creating your game's worlds and characters. This cookbook covers both essential and niche techniques to help you take your AI
programming
to the next level.
To start with, you'll quickly run through the essential building blocks of working with an agent, programming movement, and navigation in a game environment, followed by improving your agent's decision-making and coordination mechanisms - all through hands-on examples using easily customizable techniques. You'll then discover how to emulate the vision and hearing capabilities of your agent for natural and humanlike AI behavior, and later improve the agents with the help of graphs. This book also covers the new navigational mesh with improved AI and pathfinding tools introduced in the
Unity
2018 update. You'll empower your AI with decision-making functions by programming simple board
games
, such as tic-tac-toe and checkers, and orchestrate agent coordination to get your AIs working together as one.
By the end of this book, you'll have gained expertise in AI programming and developed creative and interactive games.

Similar Books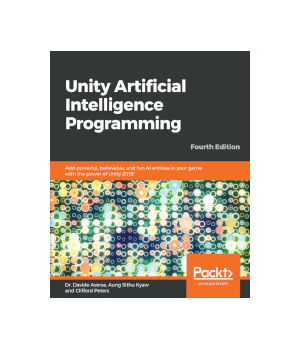 Unity Artificial Intelligence Programming, 4th Edition 





by Dr. Davide Aversa, Aung Sithu Kyaw, Clifford Peters
Developing Artificial Intelligence (AI) for game characters in Unity 2018 has never been easier. Unity provides game and app developers with a variety of tools to implement AI, from the basic techniques to cutting-edge machine learning-powered agents. Leveraging these tools via Unity's API or built-in features allows limitless possib...
Price: $39.99  |  Publisher: Packt Publishing  |  Release: 2018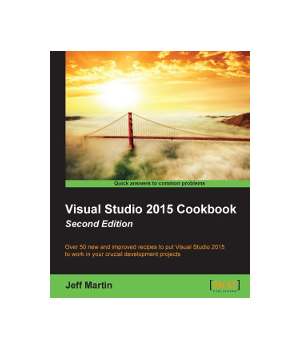 Visual Studio 2015 Cookbook, 2nd Edition 





by Jeff Martin
Visual Studio 2015 is the premier tool for developers targeting the Microsoft platform. Learning how to effectively use this technology can enhance your productivity while simplifying your most common tasks, allowing you more time to focus on your project. Visual Studio 2015 is packed with improvements that increase productivity, and this...
Price: $34.99  |  Publisher: Packt Publishing  |  Release: 2016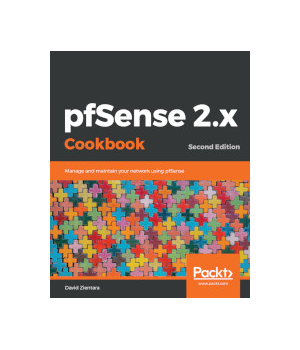 pfSense 2.x Cookbook, 2nd Edition 





by David Zientara
pfSense is an open source distribution of the FreeBSD-based firewall that provides a platform for flexible and powerful routing and firewalling. The versatility of pfSense presents us with a wide array of configuration options, which makes determining requirements a little more difficult and a lot more important compared to other offerin...
Price: $44.99  |  Publisher: Packt Publishing  |  Release: 2018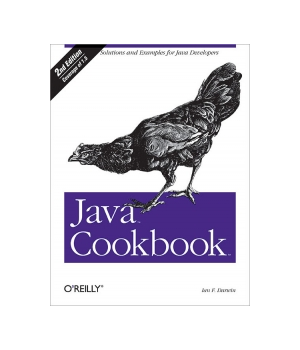 by Ian F. Darwin
You have a choice: you can wade your way through lengthy Java tutorials and figure things out by trial and error, or you can pick up Java Cookbook, 2nd Edition and get to the heart of what you need to know when you need to know it.With the completely revised and thoroughly updated Java Cookbook, 2nd Edition, Java developers like you will ...
Price: $3.89  |  Publisher: O'Reilly Media  |  Release: 2004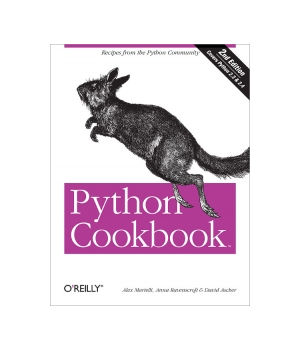 by Alex Martelli, Anna Ravenscroft, David Ascher
Portable, powerful, and a breeze to use, Python is the popular open source object-oriented programming language used for both standalone programs and scripting applications. It is now being used by an increasing number of major organizations, including NASA and Google.Updated for Python 2.4, The Python Cookbook, 2nd Edition offers a wealt...
Price: $7.17  |  Publisher: O'Reilly Media  |  Release: 2005

Windows PowerShell Cookbook, 2nd Edition 





by Lee Holmes
This introduction to the Windows PowerShell language and scripting environment provides more than 430 task-oriented recipes to help you solve the most complex and pressing problems, and includes more than 100 tried-and-tested scripts that intermediate to advanced system administrators can copy and use immediately. You'll find hands-o...
Price: $6.58  |  Publisher: O'Reilly Media  |  Release: 2010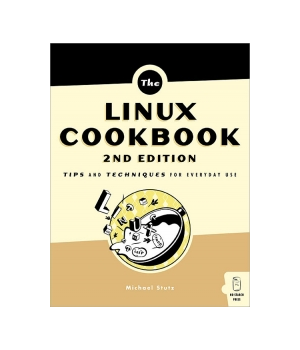 by Michael Stutz
The Linux Cookbook, 2nd Edition is your guide to getting the most out of Linux. Organized by general task (such as working with text, managing files, and manipulating graphics), each section contains a series of step-by-step recipes that help you to get your work done quickly and efficiently, most often from the command line. Nearly 50 pe...
Price: $17.60  |  Publisher: O'Reilly Media  |  Release: 2004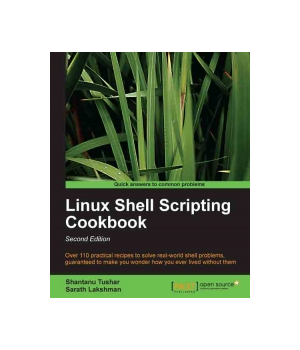 Linux Shell Scripting Cookbook, 2nd Edition 





by Shantanu Tushar, Sarath Lakshman
The shell remains one of the most powerful tools on a computer system - yet a large number of users are unaware of how much one can accomplish with it. Using a combination of simple commands, we will see how to solve complex problems in day to day computer usage.Linux Shell Scripting Cookbook, 2nd Edition will take you through useful real...
Price: $6.23  |  Publisher: Packt Publishing  |  Release: 2013