Robotics, AI, and Humanity
Science, Ethics, and Policy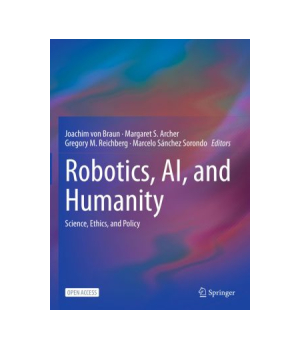 | | |
| --- | --- |
| Price | $59.99 - $66.56 |
| eBook | Free |
| Rating | |
| Authors | Joachim von Braun, Margaret S. Archer, Gregory M. Reichberg, Marcelo Sanchez Sorondo |
| Publisher | Springer |
| Published | 2021 |
| Pages | 261 |
| Language | English |
| Format | Paper book / ebook (PDF) |
| ISBN-10 | 303054172X |
| ISBN-13 | 9783030541729 |
EBook
Hardcover
Paperback

This open book examines recent advances in how artificial intelligence (AI) and robotics have elicited widespread debate over their benefits and drawbacks for humanity. The emergent technologies have for instance implications within medicine and health care, employment, transport, manufacturing, agriculture, and armed conflict. While there has been considerable attention devoted to robotics/AI applications in each of these domains, a fuller picture of their connections and the possible consequences for our shared humanity seems needed. This volume covers multidisciplinary research, examines current research frontiers in AI/robotics and likely impacts on societal well-being, human - robot relationships, as well as the opportunities and risks for sustainable development and peace. The attendant ethical and religious dimensions of these technologies are addressed and implications for regulatory policies on the use and future development of AI/robotics technologies are elaborated.

4
5
5
Similar Books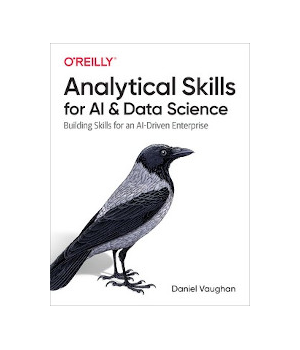 Analytical Skills for AI and Data Science 





by Daniel Vaughan
While several market-leading companies have successfully transformed their business models by following data- and AI-driven paths, the vast majority have yet to reap the benefits. How can your business and analytics units gain a competitive advantage by capturing the full potential of this predictive revolution? This practical guide prese...
Price: $51.99  |  Publisher: O'Reilly Media  |  Release: 2020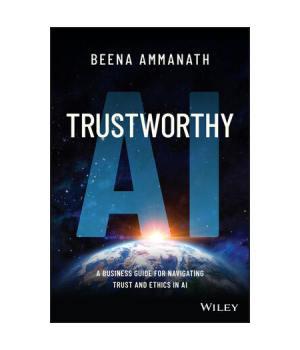 by Beena Ammanath
In Trustworthy AI, award-winning executive Beena Ammanath offers a practical approach for enterprise leaders to manage business risk in a world where AI is everywhere by understanding the qualities of trustworthy AI and the essential considerations for its ethical use within the organization and in the marketplace. The author draws from h...
Price: $37.08  |  Publisher: Wiley  |  Release: 2022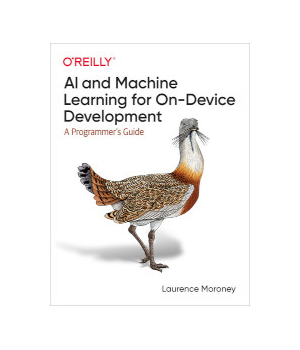 AI and Machine Learning for On-Device Development 





by Laurence Moroney
AI is nothing without somewhere to run it. Now that mobile devices have become the primary computing device for most people, it's essential that mobile developers add AI to their toolbox. This insightful book is your guide to creating and running models on popular mobile platforms such as iOS and Android.Laurence Moroney, lead AI adv...
Price: $52.74  |  Publisher: O'Reilly Media  |  Release: 2021

by Joseph Labrecque
This book will present you with a full rundown of all the new features in the upcoming AIR 3.0 runtime. Along with each feature, if applicable, will be a demonstration of how to employ the new feature. There's also be a short introduction to AIR and a chapter dedicated to providing you with additional resources....
Publisher: O'Reilly Media  |  Release: 2011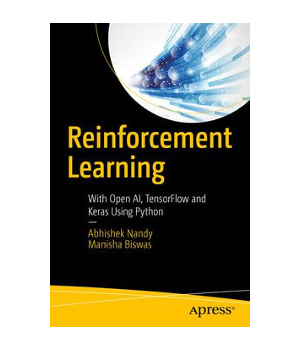 by Manisha Biswas, Abhishek Nandy
Master reinforcement learning, a popular area of machine learning, starting with the basics: discover how agents and the environment evolve and then gain a clear picture of how they are inter-related. You'll then work with theories related to reinforcement learning and see the concepts that build up the reinforcement learning process...
Price: $31.44  |  Publisher: Apress  |  Release: 2017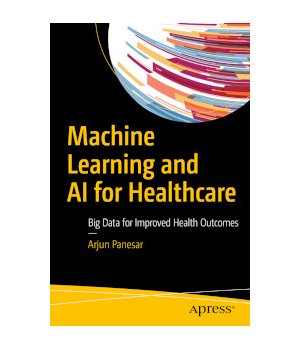 Machine Learning and AI for Healthcare 





by Arjun Panesar
Explore the theory and practical applications of artificial intelligence (AI) and machine learning in healthcare. This book offers a guided tour of machine learning algorithms, architecture design, and applications of learning in healthcare and big data challenges.You'll discover the ethical implications of healthcare data analytics ...
Price: $34.45  |  Publisher: Apress  |  Release: 2019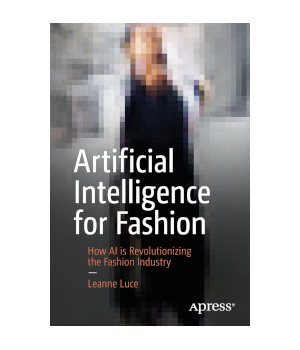 Artificial Intelligence for Fashion 





by Leanne Luce
Learn how Artificial Intelligence (AI) is being applied in the fashion industry. With an application focused approach, this book provides real-world examples, breaks down technical jargon for non-technical readers, and provides an educational resource for fashion professionals. The book investigates the ways in which AI is impacting ever...
Price: $27.99  |  Publisher: Apress  |  Release: 2019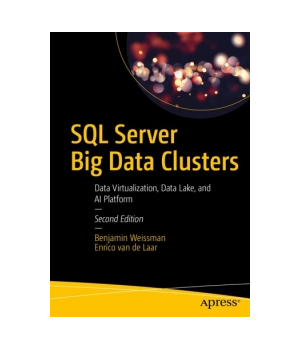 by Benjamin Weissman, Enrico van de Laar
Use this guide to one of SQL Server 2019's most impactful features - Big Data Clusters. You will learn about data virtualization and data lakes for this complete artificial intelligence (AI) and machine learning (ML) platform within the SQL Server database engine. You will know how to use Big Data Clusters to combine large volumes of...
Price: $33.67  |  Publisher: Apress  |  Release: 2020