| | |
| --- | --- |
| eBook | Free |
| Rating | |
| Author | Laurens Van Houtven |
| Publisher | Self-publishing |
| Published | 2017 |
| Pages | 254 |
| Language | English |
| Format | Paper book / ebook (PDF) |
EBook
Hardcover
Paperback
Crypto 101 is an introductory course on cryptography, freely available for programmers of all ages and skill levels.
Learn how to exploit common cryptographic flaws, armed with nothing but a little time and your favorite
programming
language.
Forge administrator cookies, recover passwords, and even backdoor your own random number generator.

Similar Books

by Jonathan A. Poritz
Everyone needs a little cryptology.The problem with crypto is that it has a reputation of being very hard and mysterious, as well as very easy to get wrong. While there are aspects of crypto that are connected to quite modern and complex theories - such as number theory, an old and deep branch of mathematics; complexity theory, a new(er) ...
Free ebook  |  Publisher: Self-publishing  |  Release: 2021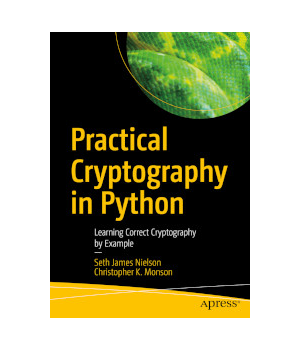 Practical Cryptography in Python 





by Seth Nielson, Christopher Monson
Develop a greater intuition for the proper use of cryptography. This book teaches the basics of writing cryptographic algorithms in Python, demystifies cryptographic internals, and demonstrates common ways cryptography is used incorrectly.Cryptography is the lifeblood of the digital world's security infrastructure. From governments a...
Price: $29.29  |  Publisher: Apress  |  Release: 2019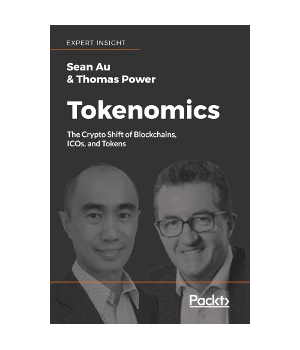 by Sean Au, Thomas Power
Tokenomics is the economy of this new world. This is a no-holds-barred, in-depth exploration of the way in which we can participate in the blockchain economy. The reader will learn the basics of bitcoin, blockchains, and tokenomics; what the very first ICO was; and how over a period of 5 years, various projects managed to raise the enormo...
Price: $39.99  |  Publisher: Packt Publishing  |  Release: 2018

A Graduate Course in Applied Cryptography 
by Dan Boneh, Victor Shoup
Cryptography is an indispensable tool used to protect information in computing systems. It is used everywhere and by billions of people worldwide on a daily basis. It is used to protect data at rest and data in motion. Cryptographic systems are an integral part of standard protocols, most notably the Transport Layer Security (TLS) protoco...
Free ebook  |  Publisher: Self-publishing  |  Release: 2020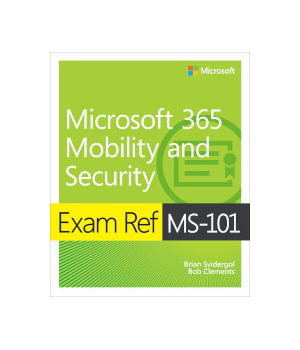 Exam Ref MS-101 Microsoft 365 Mobility and Security 





by Brian Svidergol, Robert Clements
Prepare for Microsoft Exam MS-101 - and help demonstrate your real-world mastery of skills and knowledge needed to manage Microsoft 365 mobility, security, and related administration tasks. Designed for experienced IT professionals, Exam Ref focuses on the critical thinking and decision-making acumen needed for success at the Microsoft Ce...
Price: $27.49  |  Publisher: Microsoft Press  |  Release: 2019

MOS Study Guide for Microsoft Word Expert Exam MO-101 





by Paul McFedries
Demonstrate your expert-level competency with Microsoft Word! Designed to help you practice and prepare for Microsoft Office Specialist: Word Expert (Word and Word 2019) certification, this official Study Guide delivers: In-depth preparation for each MOS objective; Detailed procedures to help build the skills measured by the exam; Hands-o...
Price: $24.99  |  Publisher: Microsoft Press  |  Release: 2020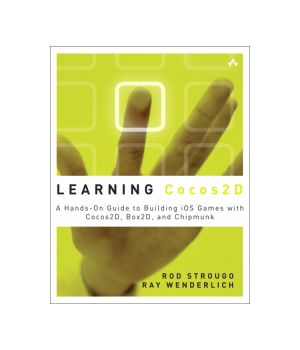 by Rod Strougo, Ray Wenderlich
Cocos2D is the powerhouse framework behind some of the most popular games in the App Store. If you've played Tiny Wings, Angry Birds, Mega Jump, Trainyard, or even Super Turbo Action Pig, then you've played a game that uses Cocos2D or Box2D physics. The beauty of Cocos2D is its simplicity. It's easy to become overwhelmed wh...
Price: $3.74  |  Publisher: Addison-Wesley  |  Release: 2011

by Adam Nathan
Windows Phone 7 is starting to gain traction, and the opportunity is yours to sell the next killer app! 101 Windows Phone 7 Apps is a book series like no other-best-selling author and Microsoft developer Adam Nathan walks you through the process of building 101 real, robust, diverse, and marketplace-certified Silverlight applications. You...
Price: $6.07  |  Publisher: SAMS Publishing  |  Release: 2011