| | |
| --- | --- |
| eBook | Free |
| Rating | |
| Author | Stack Overflow Community |
| Publisher | Self-publishing |
| Published | 2019 |
| Pages | 42 |
| Language | English |
| Format | Paper book / ebook (PDF) |
EBook
Hardcover
Paperback
ABAP (Advanced Business Application Programming) is a high-level
programming
language developed by
SAP
for programming
business
applications in the SAP environment.
It is an unofficial and free SAP ABAP book created for educational purposes. All the content is extracted from Stack Overflow Documentation, which is written by many hardworking individuals at Stack Overflow.

Similar Books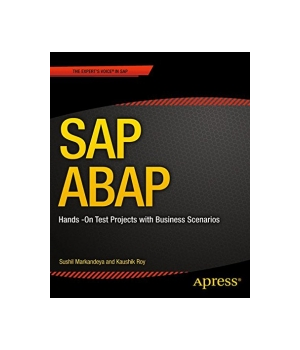 by Sushil Markandeya, Kaushik Roy
SAP ABAP (Advanced Business Application Programming) elucidates the numerous features of the core programming platform, which is used for development for the entire SAP software suite. SAP ABAP uses numerous hands on business oriented use cases and a valuable dedicated e-resource to demonstrate the underlying advanced concepts of the OO A...
Price: $48.09  |  Publisher: Apress  |  Release: 2014

by Rehan Zaidi
Full of illustrations, diagrams, and tips with clear step-by-step instructions and real time examples. Get to grips with solving complicated problems using Regular Expressions in ABAP. Master the creation of common Design Patterns using ABAP Objects. Enhance SAP applications through the use of ABAP programming. Covers the newest topics of...
Price: $29.99  |  Publisher: Packt Publishing  |  Release: 2012

by Miguel Figueiredo
This book introduces SAP HANA Cloud and helps you develop an understanding of its key features, including technology, architecture, and data modeling. SAP HANA Cloud in a Nutshell will help you develop the skills needed to use the core features of the completely managed and in-memory cloud-based data foundation available in the SAP Busine...
Price: $37.83  |  Publisher: Apress  |  Release: 2022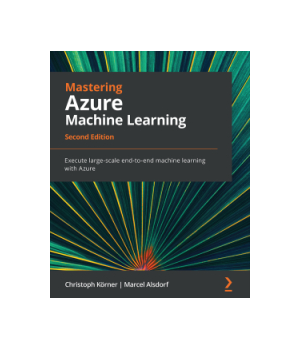 Mastering Azure Machine Learning, 2nd Edition 





by Christoph Korner, Marcel Alsdorf
Azure Machine Learning is a cloud service for accelerating and managing the machine learning (ML) project life cycle that ML professionals, data scientists, and engineers can use in their day-to-day workflows. This book covers the end-to-end ML process using Microsoft Azure Machine Learning, including data preparation, performing and logg...
Price: $41.99  |  Publisher: Packt Publishing  |  Release: 2022

by Andrew Ng
AI is transforming numerous industries. Machine Learning Yearning, a free ebook from Andrew Ng, teaches you how to structure Machine Learning projects.This book is focused not on teaching you ML algorithms, but on how to make ML algorithms work. After reading Machine Learning Yearning, you will be able to: Prioritize the most promising di...
Free ebook  |  Publisher: Self-publishing  |  Release: 2018

Learning Swift 2 Programming, 2nd Edition 





by Jacob Schatz
Learning Swift 2 Programming is a fast-paced, hands-on introduction to writing production-quality iOS and OS X apps with Apple's programming language. Written for developers with experience in any modern language, this book explains Swift simply and clearly, using relevant examples that solve realistic problems.Author Jacob Schatz...
Price: $28.32  |  Publisher: Addison-Wesley  |  Release: 2015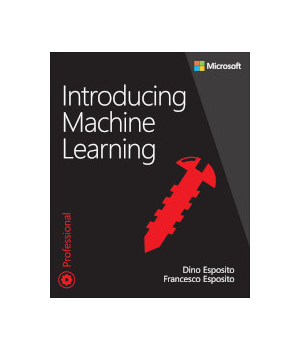 by Dino Esposito, Francesco Esposito
Machine learning offers immense opportunities, and Introducing Machine Learning delivers practical knowledge to make the most of them. Dino and Francesco Esposito start with a quick overview of the foundations of artificial intelligence and the basic steps of any machine learning project. Next, they introduce Microsoft's powerful ML....
Price: $34.99  |  Publisher: Microsoft Press  |  Release: 2020

by Chris Adamson, Kevin Avila
Audio can affect the human brain in the most powerful and profound ways. Using Apple's Core Audio, you can leverage all that power in your own Mac and iOS software, implementing features ranging from audio capture to real-time effects, MP3 playback to virtual instruments, web radio to VoIP support. The most sophisticated audio progra...
Price: $28.98  |  Publisher: Addison-Wesley  |  Release: 2012