User Tested
How the World's Top Companies Use Human Insight to Create Great Experiences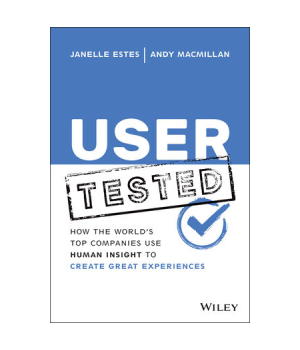 | | |
| --- | --- |
| Price | $19.39 - $20.00 |
| Rating | |
| Authors | Janelle Estes, Andy MacMillan |
| Publisher | Wiley |
| Published | 2022 |
| Pages | 240 |
| Language | English |
| Format | Paper book / ebook (PDF) |
| ISBN-10 | 1119844630 |
| ISBN-13 | 9781119844631 |
EBook
Hardcover
Paperback
With so many digital experiences touching our lives - and businesses - it's understandable to feel like you're drowning in data. There's a dashboard or chart for just about everything, but data alone can't help you understand and empathize with your customers. No amount of it will take you inside their heads, help you see the world through their eyes, or let you experience what it's really like to be your customer. Only human insight from real people can do that.
User Tested gives both individual contributors and executives an approachable, pragmatic playbook for stepping beyond standard
business
metrics and infusing real human insight into every business decision,
design
, and experience.
In this book, you'll: Learn how businesses became obsessed with data - but disconnected from their customers - and why that's not sustainable; Get the basics about how to capture human insight through user
testing
, including how to find the right people, ask the right questions, and make sense of and act on all the insights you uncover; Dive into a detailed playbook that shares real-world examples of how you can collect and scale human insight across the teams in your organization - from marketing to product, and beyond; Learn how to evangelize the power of human insight throughout your organization, so every department can create a culture of customer empathy and share a firsthand understanding of customer needs; Find out how companies like
Microsoft
, AAA Club Alliance, HelloFresh, and Notre Dame's IDEA Center solidly connect with and elicit meaningful feedback from customers in friendlier, faster, and more direct ways.
Perfect for any industry, User Tested: How the World's Top Companies Use Human Insight to Create Great Experiences was co-authored by the chief insights officer and the CEO of UserTesting - a SaaS company fundamentally changing the way both B2B and consumer brands find out what real people think and feel. The book reflects the authors' commitment to helping you position the customer squarely in the center of your business model by weaving their true voices throughout your company's decision making.

4
5
14
Similar Books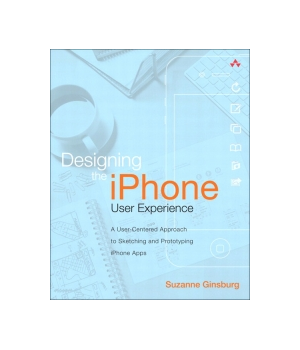 Designing the iPhone User Experience 





by Suzanne Ginsburg
Given the fiercely competitive state of the iPhone app landscape, it has become increasingly challenging for app designers and developers to differentiate their apps. The days are long gone when it was possible to crank out an app over the weekend and refine it after receiving a few not so flattering user reviews. Users now have choices -...
Price: $1.44  |  Publisher: Addison-Wesley  |  Release: 2010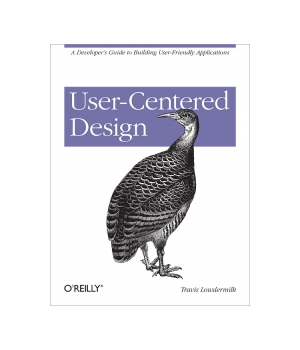 by Travis Lowdermilk
How do you design engaging applications that people love to use? This book demonstrates several ways to include valuable input from potential clients and customers throughout the process. With practical guidelines and insights from his own experience, author Travis Lowdermilk shows you how usability and user-centered design will dramatica...
Price: $19.88  |  Publisher: O'Reilly Media  |  Release: 2013

The Basics of User Experience Design 
by Mads Soegaard
If you're looking to gain an introduction into the world of user experience (UX) design - or maybe even freshen up your knowledge of the field - then this UX design book is the ideal place to start.You'll cover a wide range of topics over nine highly readable chapters, with each one acting as a mini crash course. By the end, you...
Free ebook  |  Publisher: Self-publishing  |  Release: 2018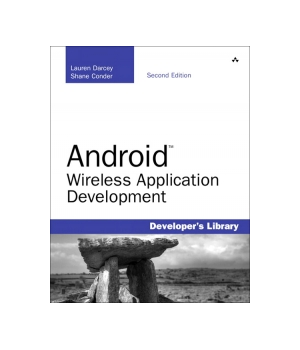 Android Wireless Application Development, 2nd Edition 





by Shane Conder, Lauren Darcey
This book delivers all the up-to-date information, tested code, and best practices you need to create and market successful mobile apps with the latest versions of Android. Drawing on their extensive experience with mobile and wireless development, Lauren Darcey and Shane Conder cover every step: concept, design, coding, testing, packagin...
Price: $4.38  |  Publisher: Addison-Wesley  |  Release: 2011

Microsoft SharePoint 2007 for Office 2007 Users 
by Martin Reid
Aimed at end users who face the daunting task of mastering MOSS 2007 in the enterprise business environment, this book shows you how to make effective use of what can be a confusing array of features. You?ll review how SharePoint is central to the Microsoft Office platform because organizations use it to organize workflow, integrate Offic...
Price: $4.22  |  Publisher: Wrox  |  Release: 2009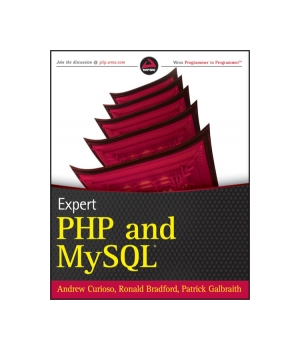 by Patrick Galbraith, Andrew Curioso, Ronald Bradford
As the world's most popular, general purpose, open source scripting language, PHP is frequently used with MySQL to create high-traffic, mission-critical applications. This indispensable book shares proven, author-tested best practices and expert techniques that can be applied to even the most demanding MySQL-driven PHP apps. You'...
Price: $6.99  |  Publisher: Wrox  |  Release: 2010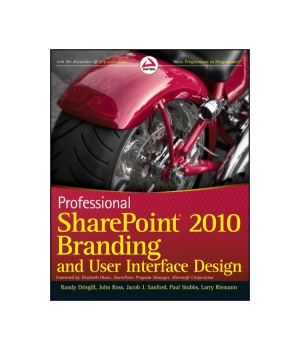 Professional SharePoint 2010 Branding and User Interface Design 





by Randy Drisgill, John Ross, Jacob J. Sanford, Paul Stubbs, Larry Riemann
SharePoint 2010 allows for much more robust branding opportunities and this hands-on resource shares proven techniques for branding and user interface design so that you can execute a successful branding initiative with SharePoint 2010. After a review of branding and how it relates to SharePoint, the book addresses what's new in Shar...
Price: $3.98  |  Publisher: Wrox  |  Release: 2010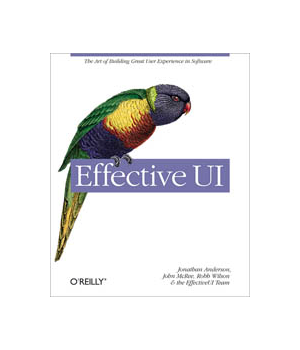 by Jonathan Anderson, John McRee, Robb Wilson, The EffectiveUI Team
Effective UI provides a complete roadmap to building groundbreaking software centered on user experience (UX) quality, how to get management support, employing product management strategies proven to deliver greater success, and how to manage the design, engineering, staffing, and business considerations that must be centered on the user&...
Price: $16.07  |  Publisher: O'Reilly Media  |  Release: 2010