Quantitative User Experience Research
Informing Product Decisions by Understanding Users at Scale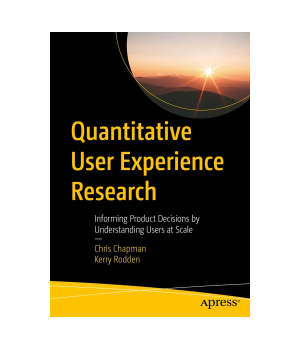 | | |
| --- | --- |
| Price | $40.29 - $45.48 |
| Rating | |
| Authors | Chris Chapman, Kerry Rodden |
| Publisher | Apress |
| Published | 2023 |
| Pages | 374 |
| Language | English |
| Format | Paper book / ebook (PDF) |
| ISBN-10 | 1484292677 |
| ISBN-13 | 9781484292679 |
EBook
Hardcover
Paperback
This book is your definitive guide to the rapidly growing role of Quantitative User Experience (Quant UX) Research in product development. The book provides an overview of the skills you need on the job, presents hands-on projects with reusable code, and shares advice on starting and developing a career. The book goes beyond
basic
skills to focus on what is unique to Quant UX. The authors are two of the most widely recognized practitioners in Quant UX research, and this book shares insights from their combined decades of experience.
Organizations today have more data about user needs and behaviors than ever before. With this large-scale data, Quant UX researchers work to understand usage
patterns
, measure the impact of
design
changes, and inform strategic decisions. In the Quant UX role, interdisciplinary researchers apply analytical skills to uncover user needs, inform engineering and design, answer strategic
business
questions, and optimize
software
and hardware products for human interaction. This book provides guidance around customer satisfaction surveys, understanding user behavior from log analysis, and the statistical methods that are commonly used to assess user outcomes.

Similar Books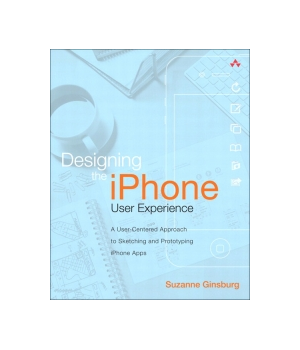 Designing the iPhone User Experience 





by Suzanne Ginsburg
Given the fiercely competitive state of the iPhone app landscape, it has become increasingly challenging for app designers and developers to differentiate their apps. The days are long gone when it was possible to crank out an app over the weekend and refine it after receiving a few not so flattering user reviews. Users now have choices -...
Price: $1.44  |  Publisher: Addison-Wesley  |  Release: 2010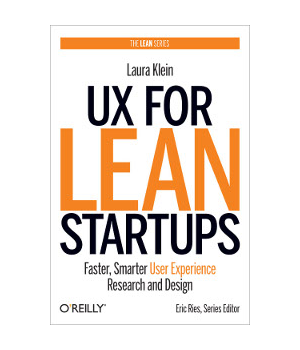 by Laura Klein
Great user experiences (UX) are essential for products today, but designing one can be a lengthy and expensive process. With this practical, hands-on book, you'll learn how to do it faster and smarter using Lean UX techniques. UX expert Laura Klein shows you what it takes to gather valuable input from customers, build something they&...
Price: $28.96  |  Publisher: O'Reilly Media  |  Release: 2013

The Basics of User Experience Design 
by Mads Soegaard
If you're looking to gain an introduction into the world of user experience (UX) design - or maybe even freshen up your knowledge of the field - then this UX design book is the ideal place to start.You'll cover a wide range of topics over nine highly readable chapters, with each one acting as a mini crash course. By the end, you...
Free ebook  |  Publisher: Self-publishing  |  Release: 2018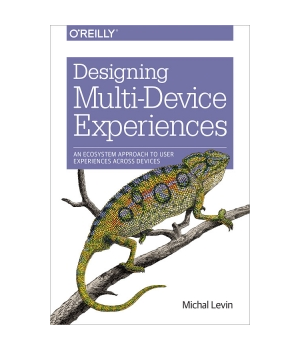 Designing Multi-Device Experiences 





by Michal Levin
Welcome to our multi-device world, a world where a user's experience with one application can span many devices - a smartphone, a tablet, a computer, the TV, and beyond. This practical book demonstrates the variety of ways devices relate to each other, combining to create powerful ensembles that deliver superior, integrated experienc...
Price: $17.12  |  Publisher: O'Reilly Media  |  Release: 2014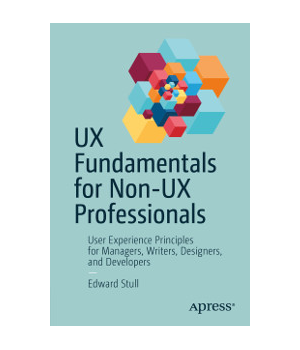 UX Fundamentals for Non-UX Professionals 





by Edward Stull
Demystify UX and its rules, contradictions, and dilemmas. This book provides real-world examples of user experience concepts that empower teams to create compelling products and services, manage social media, interview UX candidates, and oversee product teams.From product decisions to performance reviews, your ability to participate in di...
Price: $27.33  |  Publisher: Apress  |  Release: 2018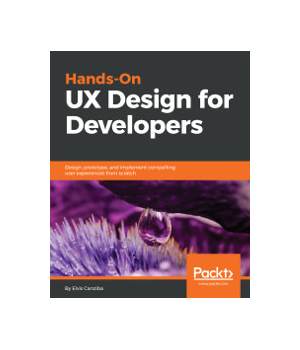 Hands-On UX Design for Developers 





by Elvis Canziba
Designing user experience (UX) is one of the most important aspects of a project, as it has a direct effect on how customers think of your company. The process of designing a user experience is one of the most challenging yet rewarding aspects of product development. Hands-On UX Design for Developers will teach you how to create amazing u...
Price: $39.99  |  Publisher: Packt Publishing  |  Release: 2018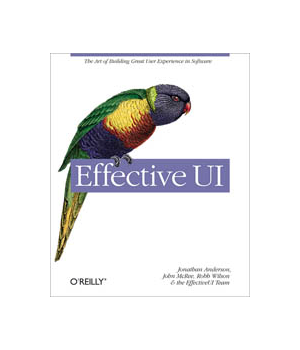 by Jonathan Anderson, John McRee, Robb Wilson, The EffectiveUI Team
Effective UI provides a complete roadmap to building groundbreaking software centered on user experience (UX) quality, how to get management support, employing product management strategies proven to deliver greater success, and how to manage the design, engineering, staffing, and business considerations that must be centered on the user&...
Price: $16.07  |  Publisher: O'Reilly Media  |  Release: 2010

Building the Realtime User Experience 





by Ted Roden
The Web is increasingly happening in realtime. With websites such as Facebook and Twitter leading the way, users are coming to expect that all sites should serve content as it occurs - on smartphones as well as computers. This book shows you how to build realtime user experiences by adding chat, streaming content, and including more featu...
Price: $3.37  |  Publisher: O'Reilly Media  |  Release: 2010