Practical AI for Healthcare Professionals
Machine Learning with Numpy, Scikit-learn, and TensorFlow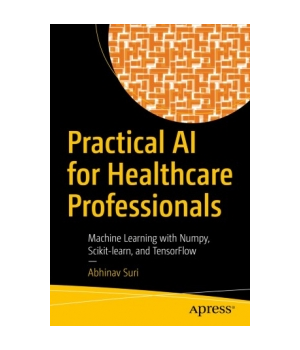 | | |
| --- | --- |
| Price | $41.49 - $52.27 |
| Rating | |
| Author | Abhinav Suri |
| Publisher | Apress |
| Published | 2022 |
| Pages | 254 |
| Language | English |
| Format | Paper book / ebook (PDF) |
| ISBN-10 | 1484277791 |
| ISBN-13 | 9781484277799 |
EBook
Hardcover
Paperback
Artificial Intelligence (AI) is a buzzword in the healthcare sphere today. However, notions of what AI actually is and how it works are often not discussed. Furthermore, information on AI implementation is often tailored towards seasoned programmers rather than the healthcare professional/beginner coder. This book gives an introduction to practical AI in the medical sphere, focusing on real-life clinical problems, how to solve them with actual code, and how to evaluate the efficacy of those solutions. You'll start by learning how to diagnose problems as ones that can and cannot be solved with AI. You'll then learn the basics of computer science
algorithms
, neural networks, and when each should be applied. Then you'll tackle the essential parts of
basic
Python programming relevant to data processing and making AI programs. The Tensorflow/Keras library along with
Numpy
and Scikit-Learn are covered as well.
Once you've mastered those basic computer science and
programming
concepts, you can dive into projects with code, implementation details, and explanations. These projects give you the chance to explore using machine learning algorithms for issues such as predicting the probability of hospital admission from emergency room triage and patient demographic data. We will then use deep learning to determine whether patients have pneumonia using chest X-Ray images.
The topics covered in this book not only encompass areas of the medical field where AI is already playing a major role, but also are engineered to cover as much as possible of AI that is relevant to medical diagnostics. Along the way, readers can expect to learn data processing, how to conceptualize problems that can be solved by AI, and how to program solutions to those problems. Physicians and other healthcare professionals who can master these skills will be able to lead AI-based research and diagnostic tool development, ultimately benefiting countless patients.

Similar Books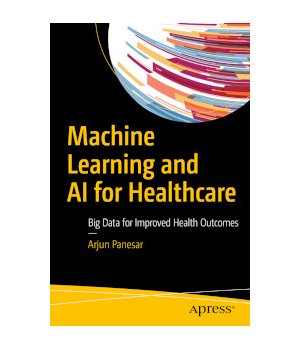 Machine Learning and AI for Healthcare 





by Arjun Panesar
Explore the theory and practical applications of artificial intelligence (AI) and machine learning in healthcare. This book offers a guided tour of machine learning algorithms, architecture design, and applications of learning in healthcare and big data challenges.You'll discover the ethical implications of healthcare data analytics ...
Price: $34.45  |  Publisher: Apress  |  Release: 2019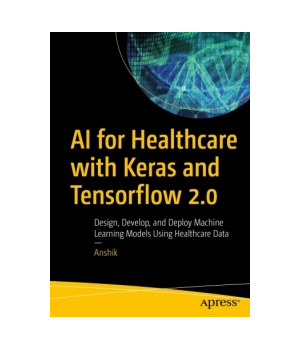 AI for Healthcare with Keras and Tensorflow 2.0 
by Anshik Bansal
Learn how AI impacts the healthcare ecosystem through real-life case studies with TensorFlow 2.0 and other machine learning (ML) libraries.This book begins by explaining the dynamics of the healthcare market, including the role of stakeholders such as healthcare professionals, patients, and payers. Then it moves into the case studies. The...
Price: $36.74  |  Publisher: Apress  |  Release: 2021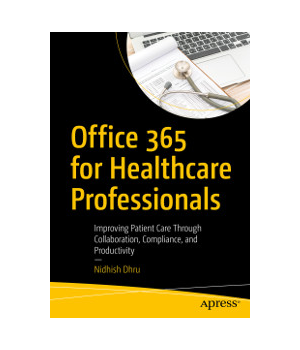 Office 365 for Healthcare Professionals 





by Nidhish Dhru
Healthcare is a complex, rapidly changing industry. Providers are expected to maximize and extend care for patients, while working with fewer resources and striving to stay modern and secure. This book offers prescriptive guidance and real-world use cases that will help readers leverage Office 365 and the cloud in order to be more product...
Price: $33.54  |  Publisher: Apress  |  Release: 2018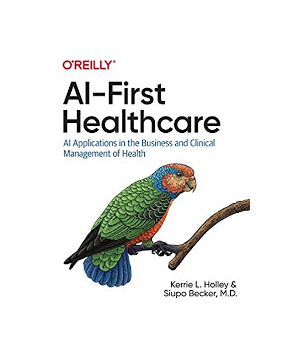 by Kerrie L. Holley, Siupo Becker
AI is poised to transform every aspect of healthcare, including the way we manage personal health, from customer experience and clinical care to healthcare cost reductions. This practical book is one of the first to describe present and future use cases where AI can help solve pernicious healthcare problems.Kerrie Holley and Siupo Becker ...
Price: $42.73  |  Publisher: O'Reilly Media  |  Release: 2021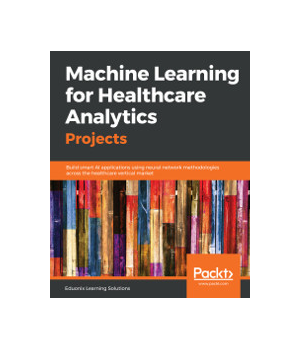 Machine Learning for Healthcare Analytics Projects 





by Eduonix Learning Solutions
Machine Learning (ML) has changed the way organizations and individuals use data to improve the efficiency of a system. ML algorithms allow strategists to deal with a variety of structured, unstructured, and semi-structured data. Machine Learning for Healthcare Analytics Projects is packed with new approaches and methodologies for creatin...
Price: $23.99  |  Publisher: Packt Publishing  |  Release: 2018

Introducing Windows 10 for IT Professionals 





by Ed Bott
Get a head start evaluating Windows 10-with technical insights from award-winning journalist and Windows expert Ed Bott. This guide introduces new features and capabilities, providing a practical, high-level overview for IT professionals ready to begin deployment planning now.The goal of this book is to help you sort out what's new i...
Free ebook  |  Publisher: Microsoft Press  |  Release: 2016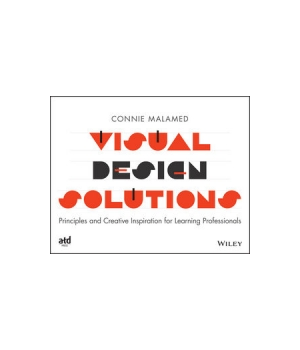 by Connie Malamed
No matter what medium you use to deliver content, if the visual design fails, the experience falls flat. Meaningful graphics and a compelling visual design supercharge instruction, training, and presentations, but this isn't easy to accomplish. Now you can conquer your design fears and knowledge gaps with Visual Design Solutions: a r...
Price: $45.49  |  Publisher: Wiley  |  Release: 2015

Applied Machine Learning and AI for Engineers 
by Jeff Prosise
While many introductory guides to AI are calculus books in disguise, this one mostly eschews the math. Instead, author Jeff Prosise helps engineers and software developers build an intuitive understanding of AI to solve business problems. Need to create a system to detect the sounds of illegal logging in the rainforest, analyze text for s...
Price: $44.99  |  Publisher: O'Reilly Media  |  Release: 2022