C++ Today
The Beast is Back
| | |
| --- | --- |
| eBook | Free |
| Rating | |
| Authors | Jon Kalb, Gasper Azman |
| Publisher | O'Reilly Media |
| Published | 2015 |
| Pages | 74 |
| Language | English |
| Format | Paper book / ebook (PDF) |
| ISBN-10 | 1491927593 |
| ISBN-13 | 9781491927595 |
EBook
Hardcover
Paperback
Now that software development is shifting primarily toward
mobile
and cloud computing, the venerable C++
programming
language is returning to the dominant position it held during the object-oriented boom of the 1990s. In this O'Reilly report, you'll learn why C++ is once again the preferred choice across several diverse industries, after taking a backseat to
Java
during the 2000s.
C++ is a complicated beast that's not easy to learn. But when you need a powerful, highly portable systems programming language or an application programming language with uncompromising performance, it's hard to beat. With the 2011 and 2014 updates, C++ feels like a completely new language, rather than the old C++ with new features bolted on.
Authors Jon Kalb and Ga�per A�man demonstrate how modern C++ (C++11 and C++14) provides the power, performance, libraries, and tools necessary for massive
server
farms as well as low-footprint mobile apps.
- Delve into the modern C++ features that are generating new interest in the language
- Learn why C++ is the only high-level language available on Apple,
Android
, and Microsoft mobile devices
- Explore the C++
cloud
computing appeal, including performance, high portability, and low-level hardware control
- See what the future holds for C++ with proposed changes in the 2017 update.

Similar Books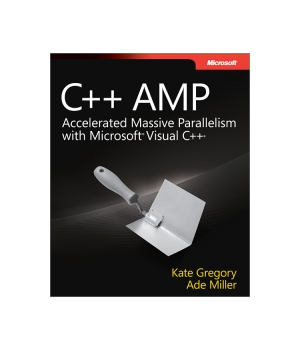 by Kate Gregory, Ade Miller
Capitalize on the faster GPU processors in today's computers with the C++ AMP code library - and bring massive parallelism to your project. With this practical book, experienced C++ developers will learn parallel programming fundamentals with C++ AMP through detailed examples, code snippets, and case studies. Learn the advantages of ...
Price: $25.11  |  Publisher: Microsoft Press  |  Release: 2012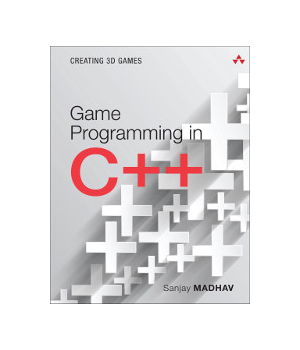 by Sanjay Madhav
You can program games in many languages, but C++ remains the key language used by many leading development studios. Since it's the language used in their enormous code bases, it's the language they need to maintain and improve their games, and look for most often when hiring new developers. Game Programming in C++ is today'...
Price: $41.73  |  Publisher: Addison-Wesley  |  Release: 2018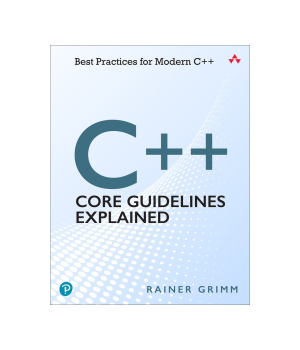 by Rainer Grimm
The official C++ Core Guidelines provide consistent best practices for writing outstanding modern C++ code and improving legacy code, but they're organized as a reference for looking up one specific point at a time, not as a tutorial for working developers. In C++ Core Guidelines Explained, expert C++ instructor Rainer Grimm has dist...
Price: $31.84  |  Publisher: Addison-Wesley  |  Release: 2022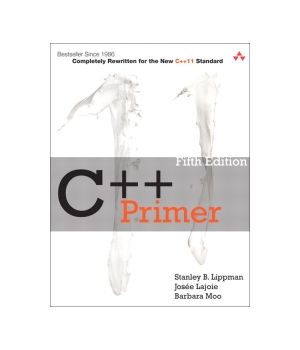 by Stanley B. Lippman, Josee LaJoie, Barbara E. Moo
Bestselling Programming Tutorial and Reference Completely Rewritten for the New C++11 Standard.Fully updated and recast for the newly released C++11 standard, this authoritative and comprehensive introduction to C++ will help you to learn the language fast, and to use it in modern, highly effective ways. Highlighting today's best pra...
Price: $34.99  |  Publisher: Addison-Wesley  |  Release: 2012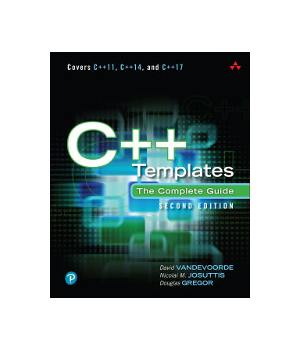 by David Vandevoorde, Nicolai M. Josuttis, Douglas Gregor
Templates are among the most powerful features of C++, but they remain misunderstood and underutilized, even as the C++ language and development community have advanced. In C++ Templates, Second Edition, three pioneering C++ experts show why, when, and how to use modern templates to build software that's cleaner, faster, more efficie...
Price: $58.60  |  Publisher: Addison-Wesley  |  Release: 2017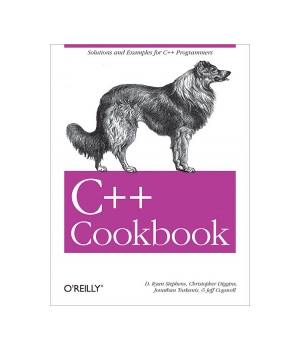 by D. Ryan Stephens, Christopher Diggins, Jonathan Turkanis, Jeff Cogswell
The C++ Cookbook will make your path to mastery much shorter. This practical, problem-solving guide is ideal if you're an engineer, programmer, or researcher writing an application for one of the legions of platforms on which C++ runs. The algorithms provided in C++ Cookbook will jump-start your development by giving you some basic b...
Price: $32.21  |  Publisher: O'Reilly Media  |  Release: 2005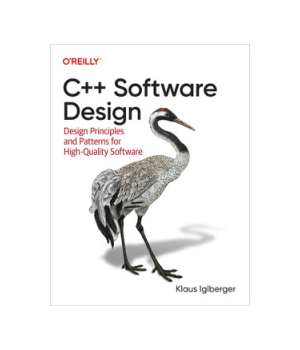 by Klaus Iglberger
Good software design is essential for the success of your project, but designing software is hard to do. You need to have a deep understanding of the consequences of design decisions and a good overview of available design alternatives. With this book, experienced C++ developers will get a thorough, practical, and unparalleled overview of...
Price: $47.03  |  Publisher: O'Reilly Media  |  Release: 2022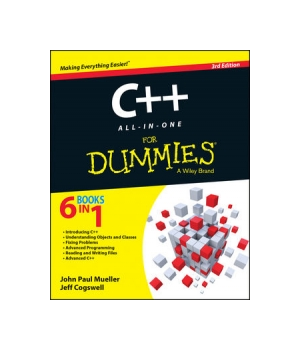 C++ All-in-One For Dummies, 3rd Edition 





by John Paul Mueller, Jeff Cogswell
C++ is the workhorse of programming languages and remains one of the most widely used programming languages today. It's cross-platform, multi-functional, and updates are typically open-source. The language itself is object-oriented, offering you the utmost control over data usage, interface, and resource allocation. If your job invol...
Price: $6.49  |  Publisher: Wiley  |  Release: 2014