Lean AI
How Innovative Startups Use Artificial Intelligence to Grow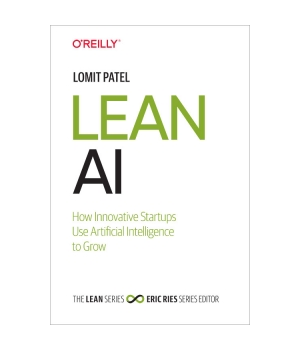 | | |
| --- | --- |
| Price | $23.49 - $33.94 |
| Rating | |
| Author | Lomit Patel |
| Publisher | O'Reilly Media |
| Published | 2020 |
| Pages | 240 |
| Language | English |
| Format | Paper book / ebook (PDF) |
| ISBN-10 | 1492059315 |
| ISBN-13 | 9781492059318 |
EBook
Hardcover
Paperback
How can startups successfully scale customer acquisition and revenue growth with a Lean team? Out-of-the-box acquisition solutions from
Facebook
, Google, and others provide a good start, but the companies that can tailor those solutions to meet their specific needs, objectives, and goals will come out winners. But that hasn't been an easy task - until now.
With this practical book, author Lomit Patel shows you how to use AI and automation to provide an operational layer atop those acquisition solutions to deliver amazing results for your company. You'll learn how to adapt, customize, and personalize cross-channel user journeys to help your company attract and retain customers - to usher in the new age of Autonomous Marketing.
Learn how AI and automation can support the customer acquisition efforts of a Lean Startup; Dive into Customer Acquisition 3.0, an initiative for gaining and retaining customers; Explore ways to use AI for marketing purposes; Understand the key metrics for determining the growth of your startup; Determine the right strategy to foster user acquisition in your company; Manage the increased complexity and risk inherent in AI projects.

4
5
56
Similar Books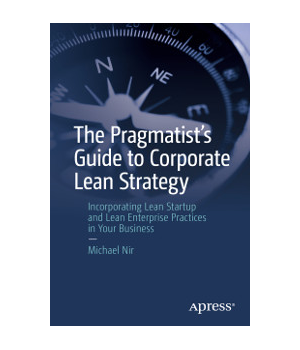 The Pragmatist's Guide to Corporate Lean Strategy 





by Michael Nir
Use this practical, step-by-step guide on lean agile strategy to harness technological disruption at your large business to successfully advance your business rather than suffer a loss of business. The lean agile enterprise concept is demystified and translated into action as the author shares his experience with both success and major fa...
Price: $17.61  |  Publisher: Apress  |  Release: 2018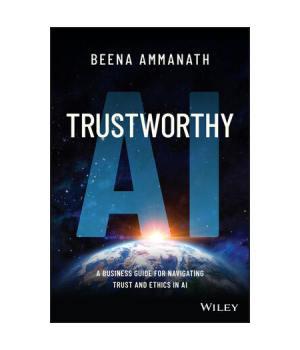 by Beena Ammanath
In Trustworthy AI, award-winning executive Beena Ammanath offers a practical approach for enterprise leaders to manage business risk in a world where AI is everywhere by understanding the qualities of trustworthy AI and the essential considerations for its ethical use within the organization and in the marketplace. The author draws from h...
Price: $37.08  |  Publisher: Wiley  |  Release: 2022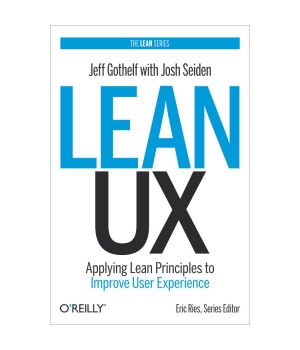 by Jeff Gothelf
Inspired by Lean and Agile development theories, Lean UX lets you focus on the actual experience being designed, rather than deliverables. This book shows you how to collaborate closely with other members of the product team, and gather feedback early and often. You'll learn how to drive the design in short, iterative cycles to asses...
Price: $19.99  |  Publisher: O'Reilly Media  |  Release: 2013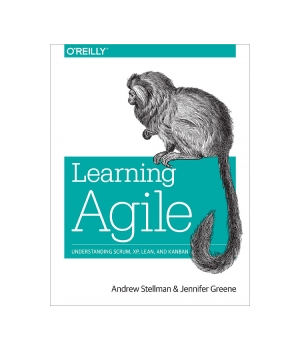 by Andrew Stellman, Jennifer Greene
Agile has revolutionized the way teams approach software development, but with dozens of agile methodologies to choose from, the decision to "go agile" can be tricky. This practical book helps you sort it out, first by grounding you in agile's underlying principles, then by describing four specific-and well-used-agi...
Price: $27.29  |  Publisher: O'Reilly Media  |  Release: 2014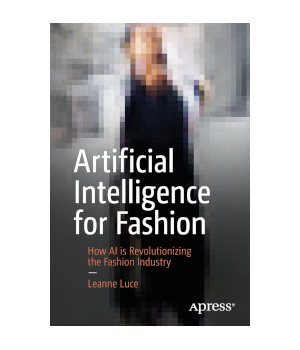 Artificial Intelligence for Fashion 





by Leanne Luce
Learn how Artificial Intelligence (AI) is being applied in the fashion industry. With an application focused approach, this book provides real-world examples, breaks down technical jargon for non-technical readers, and provides an educational resource for fashion professionals. The book investigates the ways in which AI is impacting ever...
Price: $27.99  |  Publisher: Apress  |  Release: 2019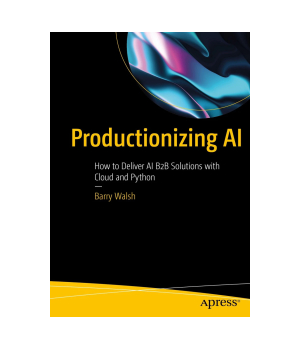 by Barry Walsh
This book is a guide to productionizing AI solutions using best-of-breed cloud services with workarounds to lower costs. Supplemented with step-by-step instructions covering data import through wrangling to partitioning and modeling through to inference and deployment, and augmented with plenty of Python code samples, the book has been wr...
Price: $48.42  |  Publisher: Apress  |  Release: 2023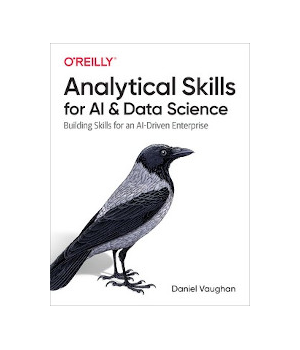 Analytical Skills for AI and Data Science 





by Daniel Vaughan
While several market-leading companies have successfully transformed their business models by following data- and AI-driven paths, the vast majority have yet to reap the benefits. How can your business and analytics units gain a competitive advantage by capturing the full potential of this predictive revolution? This practical guide prese...
Price: $51.99  |  Publisher: O'Reilly Media  |  Release: 2020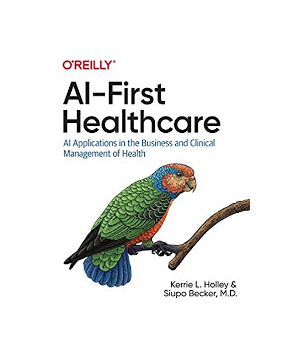 by Kerrie L. Holley, Siupo Becker
AI is poised to transform every aspect of healthcare, including the way we manage personal health, from customer experience and clinical care to healthcare cost reductions. This practical book is one of the first to describe present and future use cases where AI can help solve pernicious healthcare problems.Kerrie Holley and Siupo Becker ...
Price: $42.73  |  Publisher: O'Reilly Media  |  Release: 2021