A Beginner's Guide to 3D Modeling
A Guide to Autodesk Fusion 360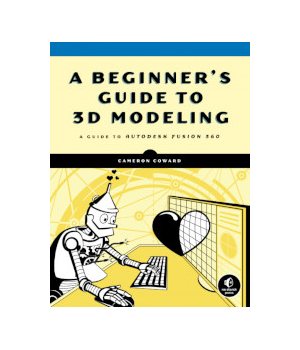 | | |
| --- | --- |
| Price | $16.34 - $24.91 |
| Rating | |
| Author | Cameron Coward |
| Publisher | No Starch Press |
| Published | 2019 |
| Pages | 152 |
| Language | English |
| Format | Paper book / ebook (PDF) |
| ISBN-10 | 1593279264 |
| ISBN-13 | 9781593279264 |
EBook
Hardcover
Paperback
A Beginner's Guide to 3D Modeling is a project-based, straightforward introduction to computer-aided
design
(CAD). You'll learn how to use Autodesk Fusion 360, the world's most powerful free CAD
software
, to model gadgets,
3D
print your designs, and create realistic images just like an engineering professional - with no experience required!
Hands-on modeling projects and step-by-step instructions throughout the book introduce fundamental 3D modeling concepts. As you work through the projects, you'll master the basics of parametric modeling and learn how to create your own models, from simple shapes to multipart assemblies. Once you've mastered the basics, you'll learn more advanced modeling concepts like sweeps, lofts, surfaces, and rendering, before pulling it all together to create a robotic arm.
You'll learn how to: Design a moving robotic arm, a door hinge, a teapot, and a 20-sided die; Create professional technical drawings for manufacturing and patent applications; Model springs and other complex curves to create realistic designs; Use
basic
Fusion 360 tools like Extrude, Revolve, and Hole; Master advanced tools like Coil and Thread.
Whether you're a maker, hobbyist, or artist, A Beginner's Guide to 3D Modeling is certain to show you how to turn your ideas into professional models. Go ahead - dust off that 3D printer and feed it your amazing designs.

4
5
14
Similar Books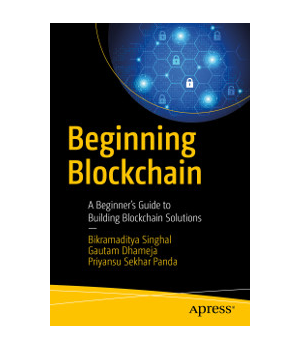 by Bikramaditya Singhal, Gautam Dhameja, Priyansu Sekhar Panda
Understand the nuts and bolts of Blockchain, its different flavors with simple use cases, and cryptographic fundamentals. You will also learn some design considerations that can help you build custom solutions.Beginning Blockchain is a beginner's guide to understanding the core concepts of Blockchain from a technical perspective. By ...
Price: $26.63  |  Publisher: Apress  |  Release: 2018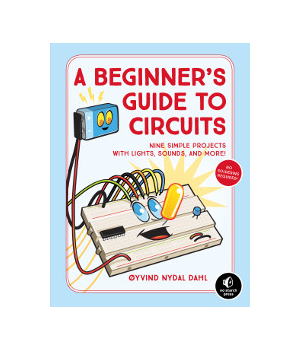 A Beginner's Guide to Circuits 





by Oyvind Nydal Dahl
A Beginner's Guide to Circuits is the perfect first step for anyone ready to jump into the world of electronics and circuit design.First, you'll learn to read circuit diagrams and use a breadboard, which allows you to connect electrical components without using a hot soldering iron! Next, you'll build nine simple projects u...
Price: $8.91  |  Publisher: No Starch Press  |  Release: 2018

by Ed Charbeneau
Blazor, A Beginners Guide is intended for developers with some .NET experience. If you're coming from a non-.NET development background, you may learn some .NET basics along the way, but supplemental material around C# and .NET would be of great help to you.The book begins with the author's own perspective on WebAssembly, why it...
Free ebook  |  Publisher: Self-publishing  |  Release: 2020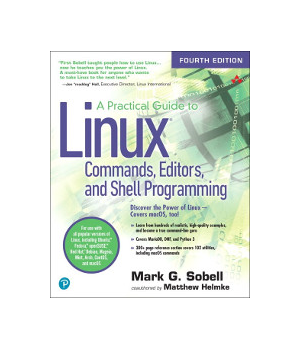 A Practical Guide to Linux Commands, Editors, and Shell Programming, 4th Edition 





by Mark G. Sobell, Matthew Helmke
Linux is today's dominant Internet server platform. System administrators and Web developers need deep Linux fluency, including expert knowledge of shells and the command line. This is the only guide with everything you need to achieve that level of Linux mastery. Renowned Linux expert Mark Sobell has brought together comprehensive, ...
Price: $28.99  |  Publisher: Addison-Wesley  |  Release: 2017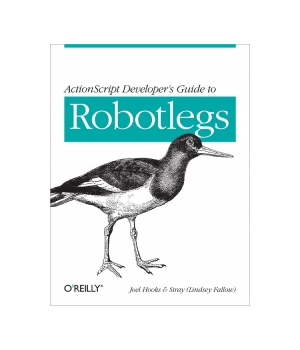 ActionScript Developer's Guide to Robotlegs 





by Joel Hooks, Stray (Lindsey Fallow)
Robotlegs is a standout among the ActionScript 3 development frameworks available today. With it, Flash, Flex, and AIR developers can create well-architected, testable, and flexible Rich Internet Applications - fast. This concise guide shows you how the light footprint and focused scope of this open source framework not only solves your i...
Price: $12.99  |  Publisher: O'Reilly Media  |  Release: 2011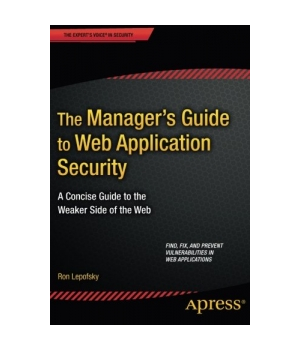 The Manager's Guide to Web Application Security 
by Ron Lepofsky
The Manager's Guide to Web Application Security is a concise, information-packed guide to application security risks every organization faces, written in plain language, with guidance on how to deal with those issues quickly and effectively. Often, security vulnerabilities are difficult to understand and quantify because they are the...
Price: $57.12  |  Publisher: Apress  |  Release: 2014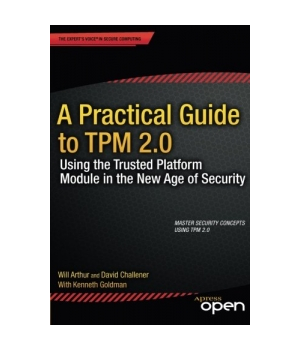 by Will Arthur, David Challener
A Practical Guide to TPM 2.0: Using the Trusted Platform Module in the New Age of Security is a straight-forward primer for developers. It shows security and TPM concepts, demonstrating their use in real applications that the reader can try out.Simply put, this book is designed to empower and excite the programming community to go out and...
Price: $43.30  |  Free ebook  |  Publisher: Apress  |  Release: 2015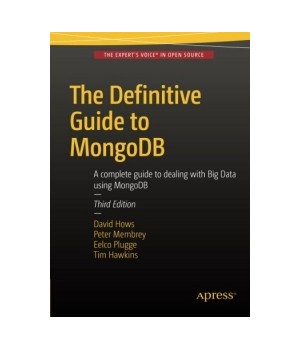 The Definitive Guide to MongoDB, 3rd Edition 





by David Hows, Eelco Plugge, Peter Membrey, Tim Hawkins
The Definitive Guide to MongoDB, Third Edition, is updated for MongoDB 3 and includes all of the latest MongoDB features, including the aggregation framework introduced in version 2.2 and hashed indexes in version 2.4. The Third Edition also now includes Node.js along with Python.MongoDB is the most popular of the "Big Data&q...
Price: $49.99  |  Publisher: Apress  |  Release: 2015