Succeeding with AI
How to make AI work for your business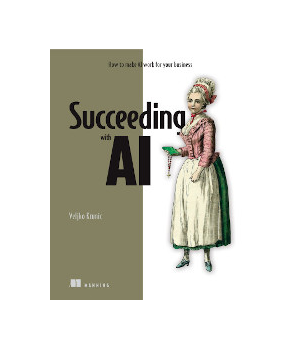 | | |
| --- | --- |
| Price | $36.99 - $51.10 |
| Rating | |
| Author | Veljko Krunic |
| Publisher | Manning |
| Published | 2020 |
| Pages | 288 |
| Language | English |
| Format | Paper book / ebook (PDF) |
| ISBN-10 | 1617296937 |
| ISBN-13 | 9781617296932 |
EBook
Hardcover
Paperback
Companies small and large are initiating AI projects, investing vast sums of money on
software
, developers, and data scientists. Too often, these AI projects focus on technology at the expense of actionable or tangible
business
results, resulting in scattershot results and wasted investment. Succeeding with AI sets out a blueprint for AI projects to ensure they are predictable, successful, and profitable. It's filled with practical techniques for running data science programs that ensure they're cost effective and focused on the right business goals.
Succeeding with AI requires talent, tools, and money. So why do many well-funded, state-of-the-art projects fail to deliver meaningful business value? Because talent, tools, and money aren't enough: You also need to know how to ask the right questions. In this unique book, AI consultant Veljko Krunic reveals a tested process to start AI projects right, so you'll get the results you want.
Succeeding with AI sets out a
framework
for planning and running cost-effective, reliable AI projects that produce real business results. This practical guide reveals secrets forged during the author's experience with dozens of startups, established businesses, and Fortune 500 giants that will help you establish meaningful, achievable goals. In it you'll master a repeatable process to maximize the return on data-scientist hours and learn to implement effectiveness metrics for keeping projects on track and resistant to calcification.

4
5
26
Similar Books

by Mike Cohn
This is the definitive, realistic, actionable guide to starting fast with Scrum and agile - and then succeeding over the long haul. Leading agile consultant and practitioner Mike Cohn presents detailed recommendations, powerful tips, and real-world case studies drawn from his unparalleled experience helping hundreds of software organizati...
Price: $13.73  |  Publisher: Addison-Wesley  |  Release: 2009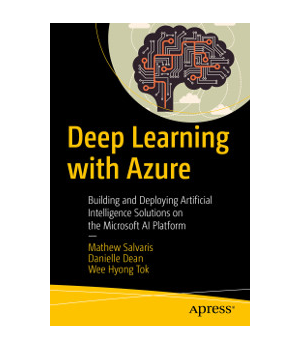 by Mathew Salvaris, Danielle Dean, Wee Hyong Tok
Get up-to-speed with Microsoft's AI Platform. Learn to innovate and accelerate with open and powerful tools and services that bring artificial intelligence to every data scientist and developer.Artificial Intelligence (AI) is the new normal. Innovations in deep learning algorithms and hardware are happening at a rapid pace. It is no ...
Price: $37.99  |  Publisher: Apress  |  Release: 2018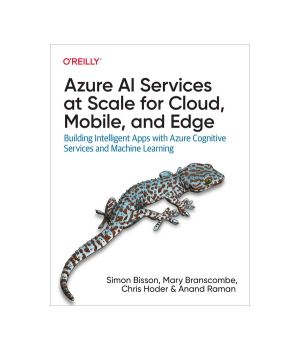 Azure AI Services at Scale for Cloud, Mobile, and Edge 





by Simon Bisson, Mary Branscombe, Chris Hoder, Anand Raman
Take advantage of the power of cloud and the latest AI techniques. Whether you're an experienced developer wanting to improve your app with AI-powered features or you want to make a business process smarter by getting AI to do some of the work, this book's got you covered. Authors Anand Raman, Chris Hoder, Simon Bisson, and Mary...
Price: $45.38  |  Publisher: O'Reilly Media  |  Release: 2022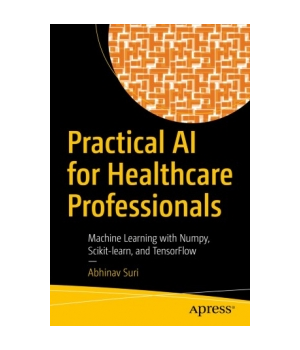 Practical AI for Healthcare Professionals 
by Abhinav Suri
Artificial Intelligence (AI) is a buzzword in the healthcare sphere today. However, notions of what AI actually is and how it works are often not discussed. Furthermore, information on AI implementation is often tailored towards seasoned programmers rather than the healthcare professional/beginner coder. This book gives an introduction to...
Price: $41.49  |  Publisher: Apress  |  Release: 2022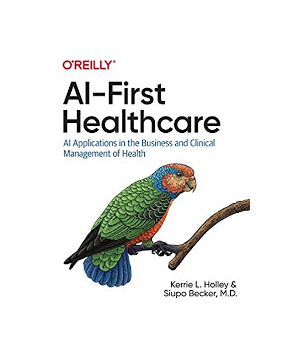 by Kerrie L. Holley, Siupo Becker
AI is poised to transform every aspect of healthcare, including the way we manage personal health, from customer experience and clinical care to healthcare cost reductions. This practical book is one of the first to describe present and future use cases where AI can help solve pernicious healthcare problems.Kerrie Holley and Siupo Becker ...
Price: $42.73  |  Publisher: O'Reilly Media  |  Release: 2021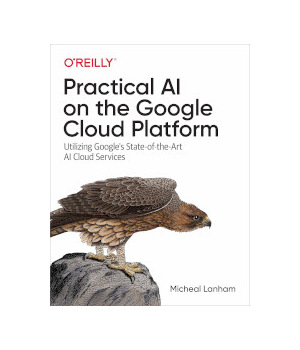 Practical AI on the Google Cloud Platform 
by Micheal Lanham
Working with AI is complicated and expensive for many developers. That's why cloud providers have stepped in to make it easier, offering free (or affordable) state-of-the-art models and training tools to get you started. With this book, you'll learn how to use Google's AI-powered cloud services to do everything from creatin...
Price: $44.26  |  Publisher: O'Reilly Media  |  Release: 2020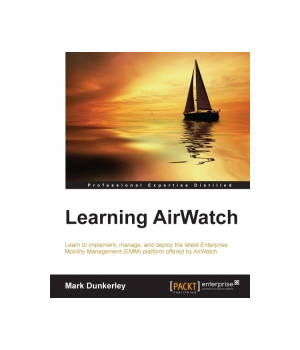 by Mark Dunkerley
Nowadays, organizations are facing a critical challenge of providing reliable, efficient, and secure access to corporate information. With AirWatch by VMware's Enterprise Mobility Management platform, you will be able to set up and deploy access to corporate information securely from mobile devices, allowing security policies and reg...
Price: $49.99  |  Publisher: Packt Publishing  |  Release: 2015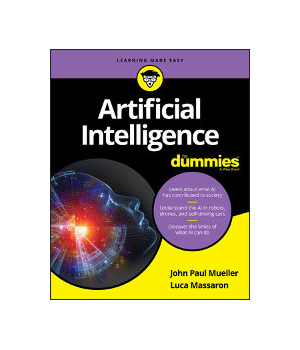 Artificial Intelligence For Dummies 





by John Paul Mueller, Luca Massaron
The term "Artificial Intelligence" has been around since the 1950s, but a lot has changed since then. Today, AI is referenced in the news, books, movies, and TV shows, and the exact definition is often misinterpreted. Artificial Intelligence For Dummies provides a clear introduction to AI and how it's being used today.Insid...
Price: $18.89  |  Publisher: Wiley  |  Release: 2018