Becoming the Hacker
The Playbook for Getting Inside the Mind of the Attacker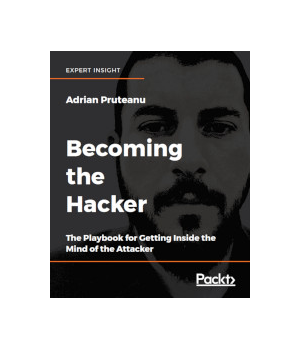 | | |
| --- | --- |
| Price | $39.99 - $50.06 |
| Rating | |
| Author | Adrian Pruteanu |
| Publisher | Packt Publishing |
| Published | 2019 |
| Pages | 404 |
| Language | English |
| Format | Paper book / ebook (PDF) |
| ISBN-10 | 1788627962 |
| ISBN-13 | 9781788627962 |
EBook
Hardcover
Paperback
Becoming the Hacker will teach you how to approach web penetration
testing
with an attacker's mindset. While testing web applications for performance is common, the ever-changing threat landscape makes
security
testing much more difficult for the defender.
There are many web application tools that claim to provide a complete survey and defense against potential threats, but they must be analyzed in line with the security needs of each web application or service. We must understand how an attacker approaches a web application and the implications of breaching its defenses.
Through the first part of the book, Adrian Pruteanu walks you through commonly encountered vulnerabilities and how to take advantage of them to achieve your goal. The latter part of the book shifts gears and puts the newly learned techniques into practice, going over scenarios where the target may be a popular content management system or a containerized application and its network.
Becoming the Hacker is a clear guide to web application security from an attacker's point of view, from which both sides can benefit.

4
5
10
Similar Books

by Daniel Kunin, Jingru Guo, Tyler Dae Devlin, Daniel Xiang
Statistics is quickly becoming the most important and multi-disciplinary field of mathematics. According to the American Statistical Association, statistician is one of the top ten fastest-growing occupations and statistics is one of the fastest-growing bachelor degrees. Statistical literacy is essential to our data driven society. Despit...
Free ebook  |  Publisher: Self-publishing  |  Release: 2018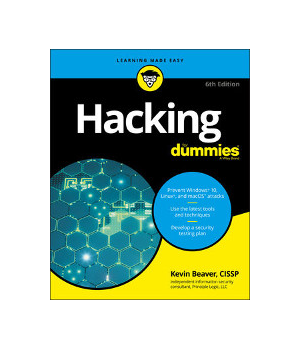 Hacking For Dummies, 6th Edition 





by Kevin Beaver
In order to outsmart a would-be hacker, you need to get into the hacker's mindset. And with this book, thinking like a bad guy has never been easier. In Hacking For Dummies, expert author Kevin Beaver shares his knowledge on penetration testing, vulnerability assessments, security best practices, and every aspect of ethical hacking t...
Price: $18.88  |  Publisher: Wiley  |  Release: 2018

The Social Media Marketing Book 





by Dan Zarrella
Take advantage of the phenomenon that is quickly becoming the most effective way to market brands, products, and services -- social media. This easy-to-understand book introduces you to social networks, blogging, and several other websites, and helps you plan and execute strategies with actionable advice every step of the way. Determine w...
Price: $3.49  |  Publisher: O'Reilly Media  |  Release: 2009

by Mark Gardener
R is fast becoming the de facto standard for statistical computing and analysis in science, business, engineering, and related fields. This book examines this complex language using simple statistical examples, showing how R operates in a user-friendly context. Both students and workers in fields that require extensive statistical analysi...
Price: $14.80  |  Publisher: Wrox  |  Release: 2012

by Leonard Rosenthol
PDF is becoming the standard for digital documents worldwide, but it's not easy to learn on your own. With capabilities that let you use a variety of images and text, embed audio and video, and provide links and navigation, there's a lot to explore. This practical guide helps you understand how to work with PDF to construct your...
Price: $23.99  |  Publisher: O'Reilly Media  |  Release: 2013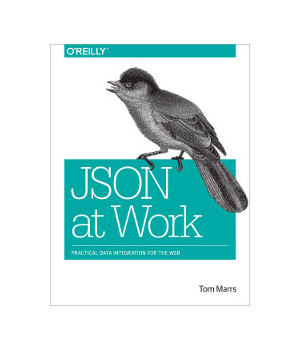 by Tom Marrs
JSON is becoming the backbone for meaningful data interchange over the internet. This format is now supported by an entire ecosystem of standards, tools, and technologies for building truly elegant, useful, and efficient applications. With this hands-on guide, author and architect Tom Marrs shows you how to build enterprise-class applicat...
Price: $40.49  |  Publisher: O'Reilly Media  |  Release: 2017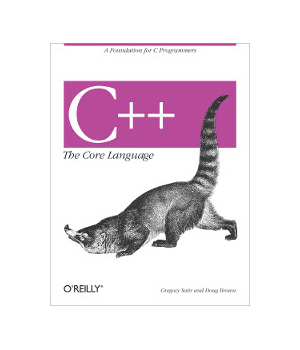 by Doug Brown, Gregory Satir
C++ is an object-oriented enhancement of the C programming language and is becoming the language of choice for serious software development. C++ has crossed the Single Book Complexity Barrier. The individual features are not all that complex, but when put together in a program they interact in highly non-intuitive ways. Many books discuss...
Price: $4.68  |  Publisher: O'Reilly Media  |  Release: 1995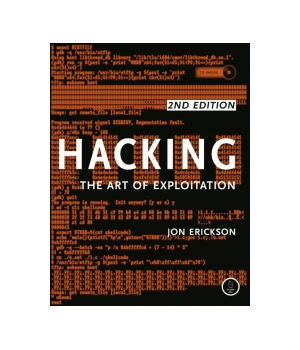 by Jon Erickson
Hacking is the art of creative problem solving, whether that means finding an unconventional solution to a difficult problem or exploiting holes in sloppy programming. Many people call themselves hackers, but few have the strong technical foundation needed to really push the envelope.Rather than merely showing how to run existing exploits...
Price: $0.99  |  Publisher: No Starch Press  |  Release: 2008