CentOS 6 Linux Server Cookbook
A practical guide to installing, configuring, and administering the CentOS community-based enterprise server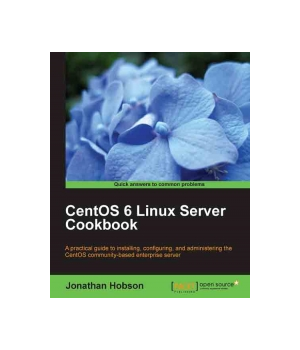 | | |
| --- | --- |
| Price | $29.99 - $62.01 |
| Rating | |
| Author | Jonathan Hobson |
| Publisher | Packt Publishing |
| Published | 2013 |
| Pages | 374 |
| Language | English |
| Format | Paper book / ebook (PDF) |
| ISBN-10 | 1849519021 |
| ISBN-13 | 9781849519021 |
EBook
Hardcover
Paperback
CentOS is a community-based enterprise class operating system and this book will provide a series of practical solutions that will not only show you how to install and maintain CentOS as a
server
, but to explore this well-known
Linux
distribution with the intention of tackling many common issues by providing some tricks of the trade in order to simplify the task of building a server.
CentOS 6 Linux Server Cookbook is a practical guide to installation, configuration,
administration
, and maintenance. This is a one-stop-shop to all things CentOS, so regardless as to whether you need a mail server, web server,
database
server, domain server or a file sharing platform, this book provides a comprehensive series of starting points that will give you direct
access
to the inner workings of this open source, community-based enterprise server.

4
5
31
Similar Books

by Rob Flickenger
Linux Server Hacks is a collection of 100 industrial-strength hacks, providing tips and tools that solve practical problems for Linux system administrators. Every hack can be read in just a few minutes but will save hours of searching for the right answer. Some of the hacks are subtle, many of them are non-obvious, and all of them demonst...
Price: $4.19  |  Publisher: O'Reilly Media  |  Release: 2003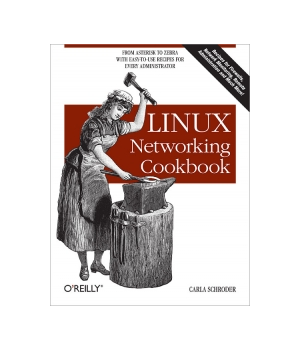 by Carla Schroder
If you want a book that lays out the steps for specific Linux networking tasks, one that clearly explains the commands and configurations, this is the book for you. Linux Networking Cookbook is a soup-to-nuts collection of recipes that covers everything you need to know to perform your job as a Linux network administrator. You'll div...
Price: $34.71  |  Publisher: O'Reilly Media  |  Release: 2007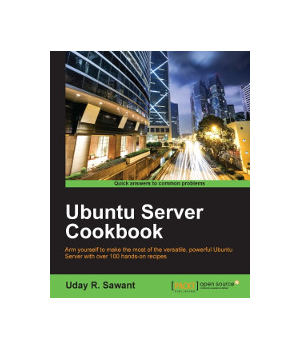 by Uday R. Sawant
Ubuntu is one of the most secure operating systems and defines the highest level of security as compared other operating system. Ubuntu server is a popular Linux distribution and the first choice when deploying a Linux server. It can be used with a $35 Raspberry Pi to top-notch, thousand-dollar-per-month cloud hardware. Built with lists t...
Price: $34.99  |  Publisher: Packt Publishing  |  Release: 2016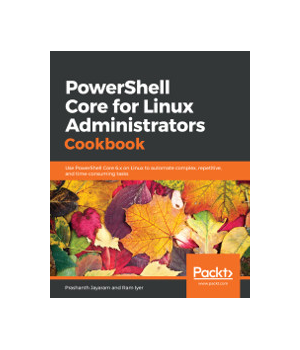 PowerShell Core for Linux Administrators Cookbook 





by Prashanth Jayaram, Ram Iyer
PowerShell Core, the open source, cross-platform that is based on the open source, cross-platform .NET Core, is not a shell that came out by accident; it was intentionally created to be versatile and easy to learn at the same time. PowerShell Core enables automation on systems ranging from the Raspberry Pi to the cloud.PowerShell Core for...
Price: $44.99  |  Publisher: Packt Publishing  |  Release: 2018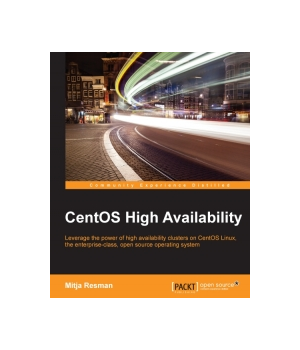 by Mitja Resman
The high performance and stability of CentOS Linux are the key factors that make CentOS Linux the right Linux distribution to build high availability solutions on. This book introduces you to high availability before briefly walking you through the cluster stack and its layers. The book is then divided into two parts, part A and part B, b...
Price: $29.99  |  Publisher: Packt Publishing  |  Release: 2015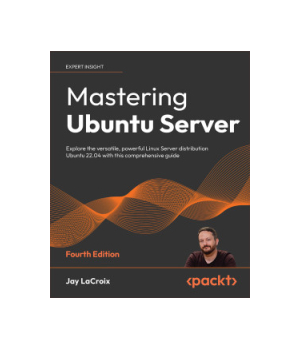 Mastering Ubuntu Server, 4th Edition 





by Jay LaCroix
Ubuntu Server is taking the server world by storm - and for a good reason! The server-focused spin of Ubuntu is a stable, flexible, and powerful enterprise-class distribution of Linux with a focus on running servers both small and large.Mastering Ubuntu Server is a book that will teach you everything you need to know in order to manage re...
Price: $49.99  |  Publisher: Packt Publishing  |  Release: 2022

by JCGs
The Apache HTTP Server, colloquially called Apache, is the world's most used web server software. Originally based on the NCSA HTTPd server, development of Apache began in early 1995 after work on the NCSA code stalled. Apache played a key role in the initial growth of the World Wide Web, quickly overtaking NCSA HTTPd as the dominant...
Free ebook  |  Publisher: Self-publishing  |  Release: 2016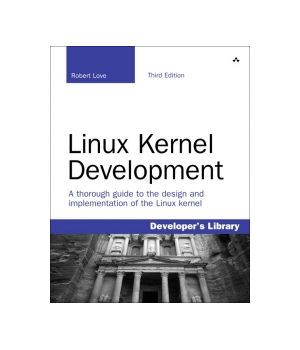 Linux Kernel Development, 3rd Edition 





by Robert Love
Linux Kernel Development details the design and implementation of the Linux kernel, presenting the content in a manner that is beneficial to those writing and developing kernel code, as well as to programmers seeking to better understand the operating system and become more efficient and productive in their coding.The book details the maj...
Price: $16.61  |  Publisher: Addison-Wesley  |  Release: 2010