| | |
| --- | --- |
| eBook | Free |
| Rating | |
| Author | Stack Overflow Community |
| Publisher | Self-publishing |
| Published | 2019 |
| Pages | 296 |
| Language | English |
| Format | Paper book / ebook (PDF) |
EBook
Hardcover
Paperback
Haskell is a general-purpose, statically typed, purely functional
programming
language with type inference and lazy evaluation. It is an unofficial and free
Haskell
book created for educational purposes. All the content is extracted from Stack Overflow Documentation, which is written by many hardworking individuals at Stack Overflow.

Similar Books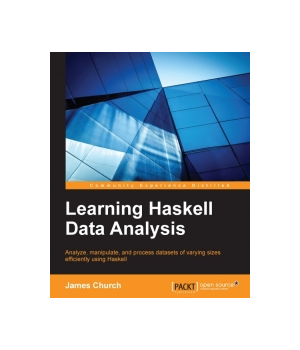 Learning Haskell Data Analysis 





by James Church
Haskell is trending in the field of data science by providing a powerful platform for robust data science practices. This book provides you with the skills to handle large amounts of data, even if that data is in a less than perfect state. Each chapter in the book helps to build a small library of code that will be used to solve a problem...
Price: $34.99  |  Publisher: Packt Publishing  |  Release: 2015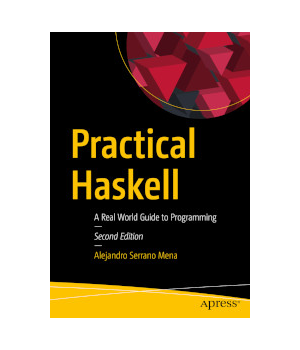 by Alejandro Serrano
Get a practical, hands-on introduction to the Haskell language, its libraries and environment, and to the functional programming paradigm that is fast growing in importance in the software industry. This book contains excellent coverage of the Haskell ecosystem and supporting tools, include Cabal and Stack for managing projects, HUnit and...
Price: $28.53  |  Publisher: Apress  |  Release: 2019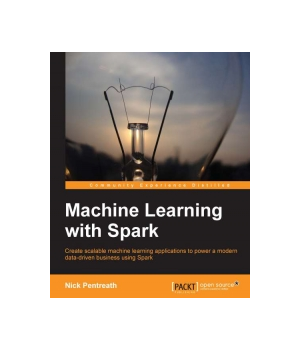 by Nick Pentreath
Apache Spark is a framework for distributed computing that is designed from the ground up to be optimized for low latency tasks and in-memory data storage. It is one of the few frameworks for parallel computing that combines speed, scalability, in-memory processing, and fault tolerance with ease of programming and a flexible, expressive, ...
Price: $34.99  |  Publisher: Packt Publishing  |  Release: 2015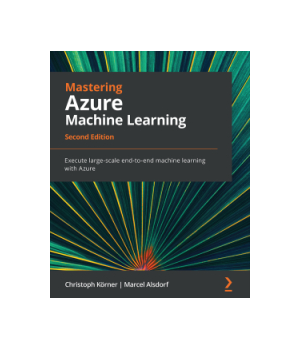 Mastering Azure Machine Learning, 2nd Edition 





by Christoph Korner, Marcel Alsdorf
Azure Machine Learning is a cloud service for accelerating and managing the machine learning (ML) project life cycle that ML professionals, data scientists, and engineers can use in their day-to-day workflows. This book covers the end-to-end ML process using Microsoft Azure Machine Learning, including data preparation, performing and logg...
Price: $41.99  |  Publisher: Packt Publishing  |  Release: 2022

by Andrew Ng
AI is transforming numerous industries. Machine Learning Yearning, a free ebook from Andrew Ng, teaches you how to structure Machine Learning projects.This book is focused not on teaching you ML algorithms, but on how to make ML algorithms work. After reading Machine Learning Yearning, you will be able to: Prioritize the most promising di...
Free ebook  |  Publisher: Self-publishing  |  Release: 2018

by Miek Gieben
This is an introduction to the Go language from Google. Its aim is to provide a guide to this new and innovative language.The intended audience of this book is people who are familiar with programming and know multiple programming languages,be it C, C++, Perl, Java, Erlang, Scala or Haskell. This is not a book which teaches you how to pro...
Free ebook  |  Publisher: Self-publishing  |  Release: 2010

Learning Swift 2 Programming, 2nd Edition 





by Jacob Schatz
Learning Swift 2 Programming is a fast-paced, hands-on introduction to writing production-quality iOS and OS X apps with Apple's programming language. Written for developers with experience in any modern language, this book explains Swift simply and clearly, using relevant examples that solve realistic problems.Author Jacob Schatz...
Price: $28.32  |  Publisher: Addison-Wesley  |  Release: 2015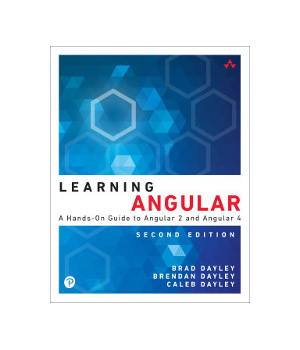 by Brad Dayley, Brendan Dayley, Caleb Dayley
Learning Angular teaches modern application development with Angular 2 and Angular 4. It begins with the basics of Angular and the technologies and techniques used throughout the book, such as key features of TypeScript, newer ES6 syntax and concepts, and details about the tools needed to write professional Angular applications.The reader...
Price: $15.00  |  Publisher: Addison-Wesley  |  Release: 2017