Introducing Cisco Unified Computing System
Learn Cisco UCS with Cisco UCSPE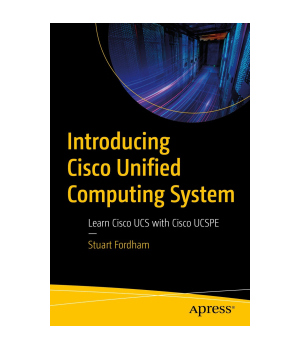 | | |
| --- | --- |
| Price | $31.83 - $34.69 |
| Rating | |
| Author | Stuart Fordham |
| Publisher | Apress |
| Published | 2023 |
| Pages | 147 |
| Language | English |
| Format | Paper book / ebook (PDF) |
| ISBN-10 | 1484289854 |
| ISBN-13 | 9781484289853 |
EBook
Hardcover
Paperback
The Cisco Unified Computing System (UCS) can be found in the majority of data centers across the world. However, getting hands-on practice to learn this infrastructure can be difficult, as many companies will push to have it production-ready as soon as possible. Home-labs are also cost-prohibitive, cumbersome, electricity-hungry, and noisy.
So, how do you get hands-on experience? With Unified Computing System Platform Emulator (UCSPE) and this book. UCSPE is free and can run on a laptop. Using it along with this book, you will learn how to set up, manage and troubleshoot a UCS, including the fabric interconnects, chassis and IOMs, and servers through the GUI and the CLI. All from the comfort of your own home. Introducing
Cisco
Unified Computing System will show you how to set up a UCS (comparing the UCSPE to a real-world deployment), customize the hardware, configure the UCS system, and secure it.
You'll start by creating an organization and then the policies to control storage, networking, boot options, maintenance policies, and
server
pools. Once you have the required policies you'll use them to create service profiles (using the policies) and templates and assign these to the blade and rack-mount servers in the virtual environment. You'll also be looking at real-life scenarios such as upgrades (and downgrades), northbound networking, and Storage Area Networking (SAN) connectivity. Using the GUI and the CLI you'll look at real-world examples that data center engineers may encounter.

Similar Books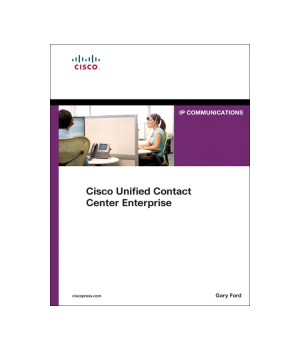 Cisco Unified Contact Center Enterprise (UCCE) 





by Gary Ford
Cisco Unified Contact Center Enterprise (UCCE) integrates multiple components and can serve a wide spectrum of business requirements. In this book, Gary Ford, an experienced Cisco UCCE consultant brings together all the guidance you need to optimally configure and manage UCCE in any environment.The author shares in-depth insights covering...
Price: $47.99  |  Publisher: Cisco Press  |  Release: 2011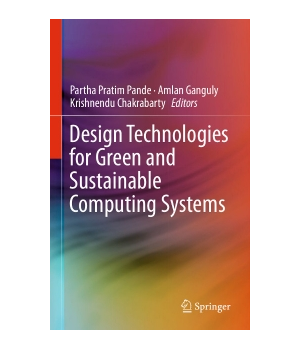 Design Technologies for Green and Sustainable Computing Systems 
by Partha Pratim Pande, Amlan Ganguly, Krishnendu Chakrabarty
This book provides a comprehensive guide to the design of sustainable and green computing systems (GSC). Coverage includes important breakthroughs in various aspects of GSC, including multi-core architectures, interconnection technology, data centers, high-performance computing (HPC), and sensor networks. The authors address the challenge...
Price: $19.95  |  Publisher: Springer  |  Release: 2013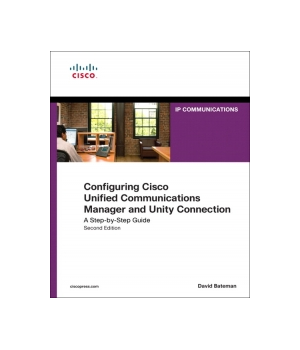 Configuring Cisco Unified Communications Manager and Unity Connection, 2nd Edition 
by David Bateman
The definitive, up-to-date guide to planning, configuring, and administering Cisco call processing and voice messaging.This book brings together all the hands-on knowledge you need to successfully configure and administer Cisco's flagship IP voice systems, including Cisco Unified Communications Manager (CUCM), Unity, and Unity Connec...
Price: $30.87  |  Publisher: Cisco Press  |  Release: 2011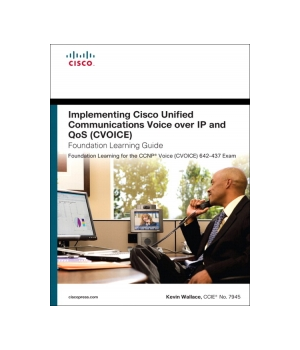 Implementing Cisco Unified Communications Voice over IP and QoS (Cvoice), 4th Edition 





by Kevin Wallace
mplementing Cisco Unified Communications Voice over IP and QoS (CVOICE) Foundation Learning Guide is a Cisco - authorized, self-paced learning tool for CCNP Voice foundation learning. Developed in conjunction with the Cisco CCNP Voice certification team, it covers all aspects of planning, designing, and deploying Cisco VoIP networks and i...
Price: $15.40  |  Publisher: Cisco Press  |  Release: 2011

A Graduate Course in Applied Cryptography 
by Dan Boneh, Victor Shoup
Cryptography is an indispensable tool used to protect information in computing systems. It is used everywhere and by billions of people worldwide on a daily basis. It is used to protect data at rest and data in motion. Cryptographic systems are an integral part of standard protocols, most notably the Transport Layer Security (TLS) protoco...
Free ebook  |  Publisher: Self-publishing  |  Release: 2020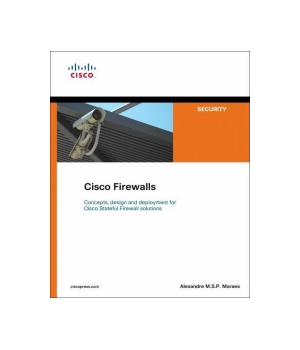 by Alexandre M.S.P. Moraes
Cisco Firewalls thoroughly explains each of the leading Cisco firewall products, features, and solutions, and shows how they can add value to any network security design or operation. The author tightly links theory with practice, demonstrating how to integrate Cisco firewalls into highly secure, self-defending networks. Cisco Firewalls s...
Price: $12.95  |  Publisher: Cisco Press  |  Release: 2011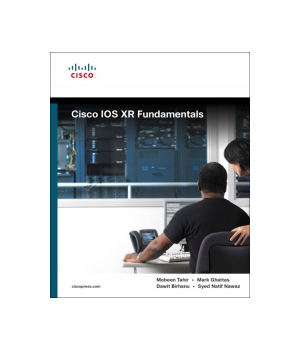 by Mobeen Tahir, Mark Ghattas, Dawit Birhanu, Syed Natif Nawaz
Cisco IOS XR Fundamentals is a systematic, authoritative guide to configuring routers with Cisco IOS XR, the next-generation flagship Cisco Internet operating system.In this book, a team of Cisco experts brings together quick, authoritative, and example-rich reference information for all the commands most frequently used to configure and ...
Price: $47.99  |  Publisher: Cisco Press  |  Release: 2009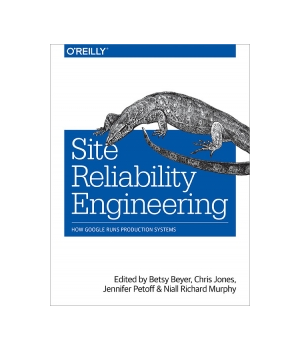 by Betsy Beyer, Chris Jones, Jennifer Petoff, Niall Richard Murphy
The overwhelming majority of a software system's lifespan is spent in use, not in design or implementation. So, why does conventional wisdom insist that software engineers focus primarily on the design and development of large-scale computing systems?In this collection of essays and articles, key members of Google's Site Reliabi...
Price: $13.28  |  Publisher: O'Reilly Media  |  Release: 2016